Euro 2016: 13 unmissable matches including England vs Wales and Belgium vs Italy
The pick of the group games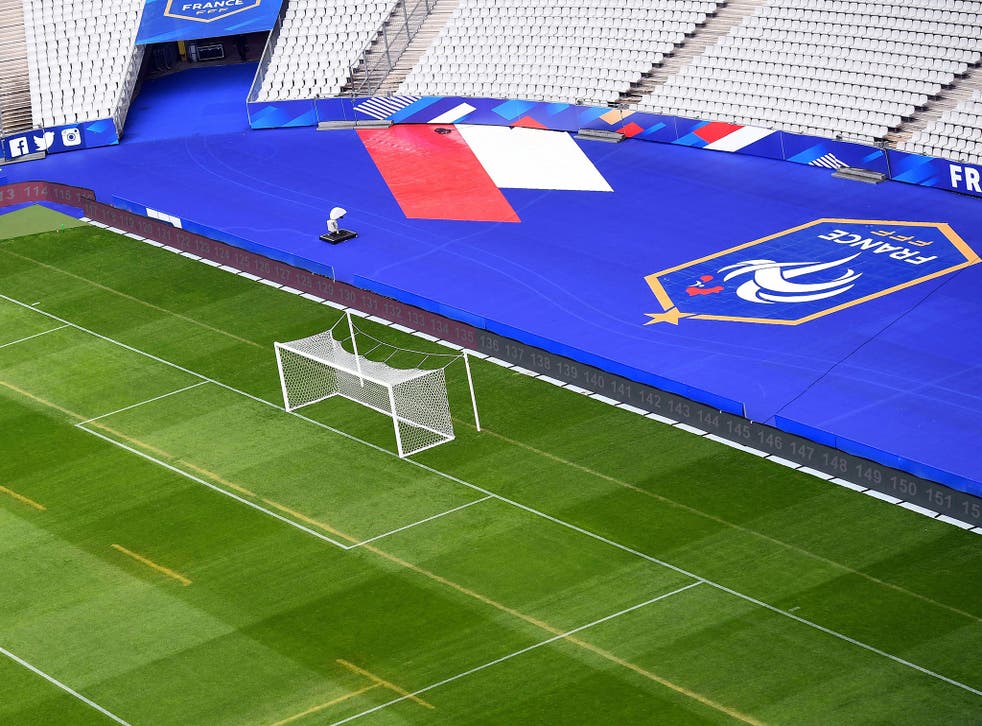 Euro 2016 kicks off this Friday with the tournament comprising more countries than ever before with 24 nations hoping it will be them that lifts the trophy in Paris on 10 July.
Whoever emerges victorious, fans will be hoping that over the course of the month-long tournament some classic games take place.
Based on star players, history and good old fashioned rivalries, we've picked 13 matches from the group phase that look like they have the potential to be among them...
France vs Romania
Friday, 10 June
Group A
8pm, ITV
Euro 2016 kicks off with the host nation taking on 19th ranked Romania. The likes of Antoine Griezmann, Paul Pogba, and Hugo Lloris will be hoping to start the tournament as many suspect they'll finish it. And don't forget an opening ceremony to proceed it (if you like those sort of thing).
ENGLAND vs Russia
Saturday, 11 June
Group B
8pm, ITV
Another shot at glory, another chance for England to put a chequered past behind them. With a squad hungrier but with considerably less experience than most sides that have preceded, the Three Lions will be hoping for a strong showing from the likes of Harry Kane, Jamie Vardy, and skipper Wayne Rooney. This is the match in which we'll get a strong idea if they can end 50 years of hurt.
Belgium vs Italy
Monday, 13 June
Group E
8pm, BBC
After a stint at the top of the Fifa world rankings, Belgium will be looking to prove their title credentials with a tricky opening tie with Italy. Both squads are filled with world-class talent, yet with an average age the wrong side of 28, and nine players over 30, Italy will enter this clash as underdogs.
ENGLAND vs WALES
Thursday, 16 June
Group B
2pm, BBC
A derby, and potentially a match that decides who finishes top of Group B. With the likes of Gareth Bale, Aaron Ramsey and Dele Alli on the pitch, both sides possess players capable of unlocking defences, and with England and Wales' defences looking rather suspect, one can expect goals.
Germany vs Poland
Thursday, 16 June
Group C
8pm, ITV
World champion's Germany come up against neighbours Poland, a derby heightened by the familiarity of both nations' players. Robert Lewandowski will face numerous Bayern Munich team-mates, while Arsenal's Mesut Ozil will be hoping to provide the assist that leaves Gunners goalie Wojciech Szczęsny having to pick the ball from the back of his net.
Italy vs Sweden
Friday, 17 June
Group E
2pm, ITV
Talisman Zlatan Ibrahimovic will be hoping to propel his side over a nation for whom he shares a great affinity for. However, with a squad not on the same level as the mercurial striker, the Azzurri will consider themselves favourites to grab three vital points.
Belgium vs Republic of Ireland
Saturday, 18 June
Group E
2pm, ITV
In what many would consider an easy three-pointer for the Belgians, the Republic of Ireland will have to dig deep to prove them wrong. Irish forward Shane Long might prove the nation's best hope of unlocking a strong defence and slotting past Chelsea shot stopper Tibaut Courtois.
Switzerland vs France & Romania vs Albania
Sunday, 19 June
Group A
8pm, BBC
With pool favourites France and Switzerland squaring off against one another at the same time as Romania take on Albania, a resounding victory for either nation might provide an unlikely opportunity for qualification to the next round for the victors of the Romania vs Albania tie.
Russia vs WALES & Slovakia vs ENGLAND
Monday, 20 June
Group B
8pm, ITV
Should Wales avoid defeat against the Russians and England manage to get the better of Slovakia, the British pair will most likely see themselves qualify for the round of 16, but in what order? But if things have gone awry for the home nations earlier in the tournament, these matches could be vital to their continued participation. Expect drama, it is England after all.
NORTHERN IRELAND vs Germany & Ukraine vs Poland
Tuesday, 21 June
Group C
5pm, BBC
Might the Germans rest key players if qualification to the last 16 has already been guaranteed? If so, that might hand Northern Ireland with their best chance of eking a result out against the world champs. However, with Ukraine taking on Poland at the same time, their fate may not be in their own hands.
Croatia vs Spain & Czech Republic vs Turkey
Tuesday, 21 June
Group D
8pm, ITV
With Spain strong favourites to progress from Group D, wins for them and the Czech Republic would probably see the pair securing safe passage to the next round. Yet in Croatia and Turkey the group, and the final group matchday, might see some surprises.
Hungary vs Portugal & Iceland vs Austria
Wednesday, 22 June
Group F
5pm, BBC
Can a Cristiano Ronaldo-inspired Portugal book their place in the round of 16 with a comfortable win over Hungary? Might Iceland, the smallest nation to ever qualify for the Euro's, shock the continent with an unlikely qualification? The final round of Group F fixtures holds the answers.
Euro 2016: Most expensive XI

Show all 11
Italy vs Republic of Ireland & Sweden vs Belgium
Wednesday, 22 June
Group E
8pm, ITV
Italy will be hoping to claim three vital points against the Republic of Ireland in the final round of their groups fixtures, while at the same time Sweden and Belgium might be fighting for the final qualifying spot. Gianluigi Buffon, Long, Ibrahimovic, Kevin de Bruyne – the stage is set for them to shine and propel their sides beyond the group stages.
Join our new commenting forum
Join thought-provoking conversations, follow other Independent readers and see their replies