Alexis Sanchez: Arsenal star blasts 'bad winners' Uruguay after Chile defeat
Sanchez took to Instagram to criticise rivals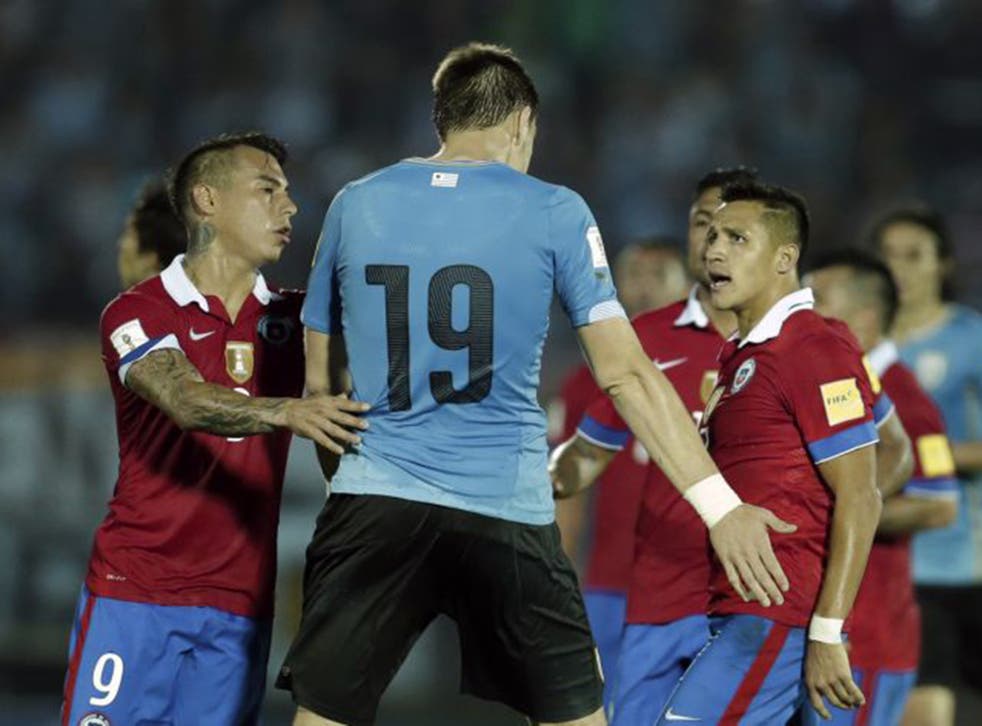 Arsenal and Chile star Alexis Sanchez has criticised rivals Uruguay for being bad winners as well as bad losers.
Sanchez's team lost 3-0 on Tuesday night but said the La Celeste lacked grace after the World Cup 2018 qualifier.
Eight players in total were booked during an ill-tempered game, with Chile midfielder Jorge Valdivia sent off after the final whistle after remonstrating with referee Wilmar Roldan.
"You need to know how to win and how to lose and I speak when I win and when I lose," Sanchez wrote on Instagram.
"But what annoys me about past and present and other Uruguayan players ... is that they speak without acknowledging that they've lost.
"Today we lost and I congratulate them ... it's goodbye from the champions of the Americas."
The two teams have bad blood dating back to a match in June that saw Gonzalo Jara stick his finger into Edinson Cavani's bum (more above).
Uruguay currently sit second in the Conmebol table, with nine points from three matches. They trail Ecuador who have won all of their opening four games.
Join our new commenting forum
Join thought-provoking conversations, follow other Independent readers and see their replies