Andros Townsend: I was desperate to tweet critic Paul Merson after my goal against Italy
The Sky Sports pundit had criticised the Tottenham winger's selection for England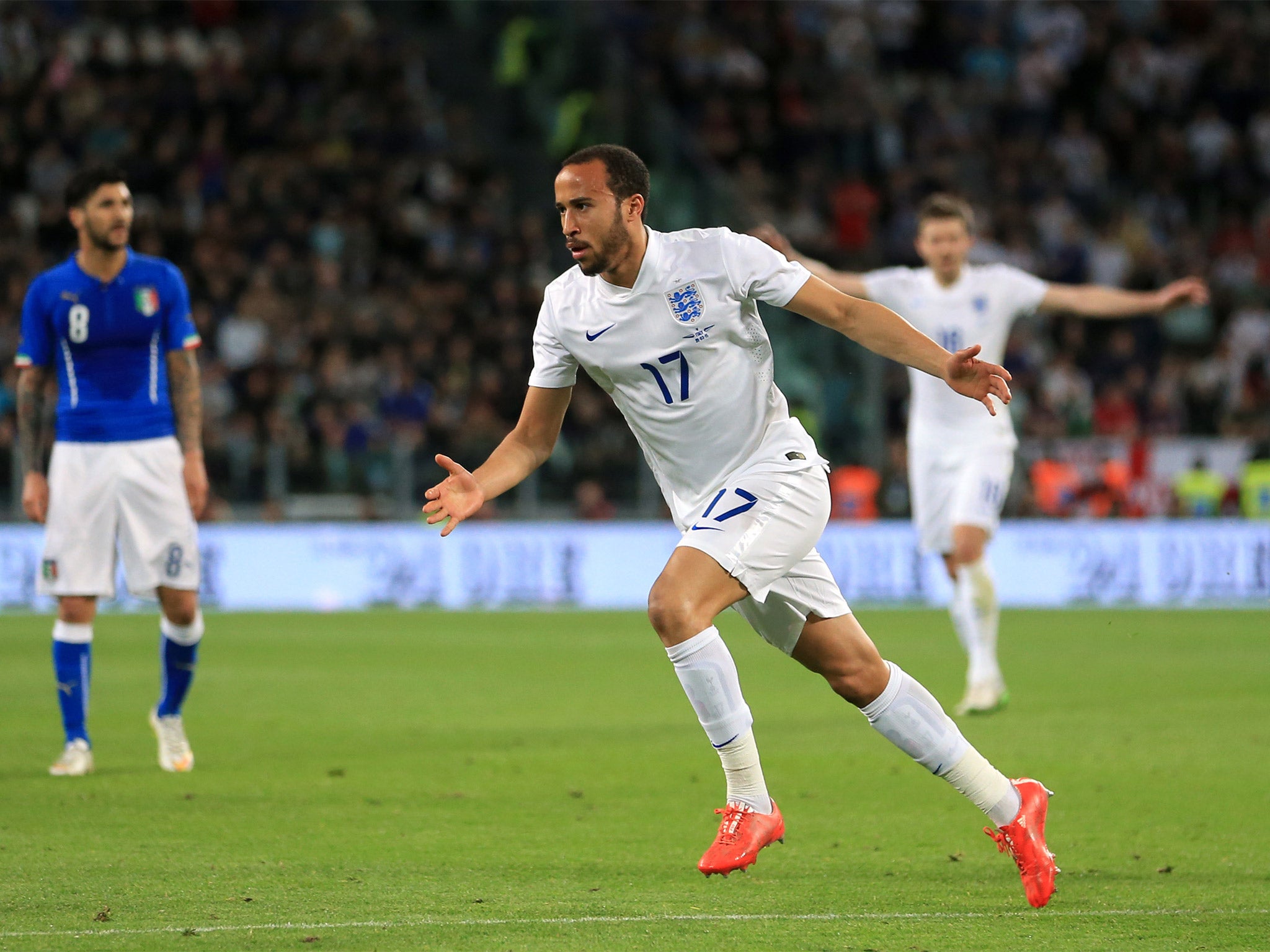 Andros Townsend has revealed that the tweet he sent Paul Merson following his goal against Italy on Tuesday night had been "in my head" ever since the former Arsenal forward attacked the winger's England credentials.
After the 1-1 draw in Turin, in which Townsend scored a second-half equaliser for Roy Hodgson's team, the Tottenham Hotspur winger joked that he could barely get down the tunnel quickly enough to turn on his phone and tweet his critic.
When Hodgson announced his squad on 19 March, Merson said that Manchester United's Ashley Young should have been included instead of Townsend, tweeting: "If Townsend can get in, then it opens it up for anybody. We are not picking players who are playing well for their clubs."
Townsend tweeted in return just minutes after Tuesday's game: "Not bad for a player that should be 'nowhere near the squad' ay @PaulMerse?"
Later he added: "As soon as the squad was announced two weeks ago, that tweet has been going over in my head. As soon as the goal went in, I was just desperate to get that tweet out... he [Merson] said it when the squad was announced – that I should be nowhere near it."
He added: "It didn't really annoy me, it had kind of just given me the extra incentive to silence a few critics and hopefully I have done that – as I always have done. Of course, I have still got things to prove to people – I think you can never stop proving things to people – but I think every time I have put on an England shirt I have done myself justice, I have done Roy Hodgson justice and the nation justice.
He said he was "eagerly awaiting" a response, and the Sky Sports pundit admitted today that he was wrong.
Merson said: "It's just a matter of opinion, and my opinion was that he got pulled off after half an hour at Manchester United in front of Roy Hodgson, so he shouldn't have been in the squad.
"But fair play to him, I only give my opinion, and sometimes I'm wrong, other times I'm right. When I'm wrong, I hold my hands up. I don't have a problem with doing that – I'll always be the first to admit when I'm wrong."
Italy 1 England 1 player ratings
Show all 27
He added: "It's not as though I was watching hoping he wouldn't score for England, I'm genuinely pleased for him and fair play to him. It was a great goal."
Townsend has scored three goals in seven appearances for England, including a crucial World Cup qualifying goal against Montenegro in October 2013.
Having played his way back into Mauricio Pochettino's Tottenham team, Townsend said that he was producing his best form of the season.
"Obviously, I have had a few injury problems at the start of the season, but I think now I am over the worst of that," he said. "I am slowly building my confidence back to where it was and, hopefully, from now until the end of the season I can get more games in the Spurs team and for England in the summer and get back to the football I was producing last season."
Join our commenting forum
Join thought-provoking conversations, follow other Independent readers and see their replies