Argentina eye Jorge Sampaoli after sacking coach Edgardo Bauza with World Cup qualifying hanging in the balance
The decision was taken by the president of the Argentine FA, Chiqui Tapia, who will now fly to Europe to attempt to convince Sampaoli to replace the hapless Bauza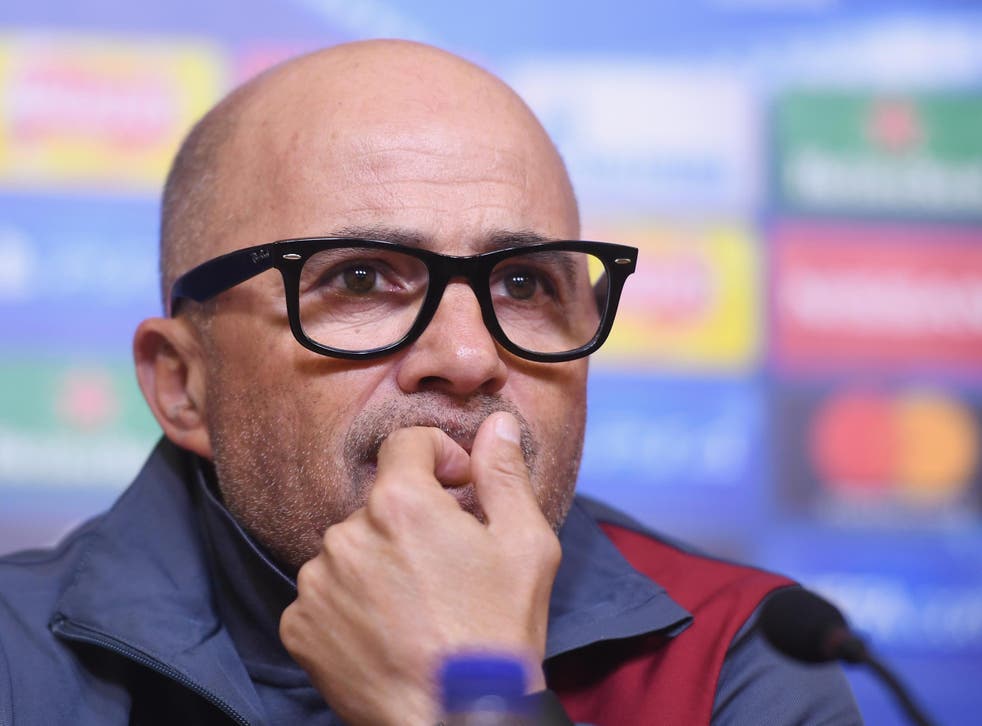 Argentina coach Edgardo Bauza has left his post as the two-time World Cup winners struggle to qualify for Russia 2018.
As reported last week by The Independent, the decision was taken by the president of the Argentine FA, Chiqui Tapia, who will now fly to Europe to attempt to convince Jorge Sampaoli to replace the hapless Bauza.
Sampaoli is known to be keen on a return to international management and to right some wrongs after winning a Copa America title with Chile at the expense of his homeland.
Lionel Messi will also welcome an AFA delegation while Tapia is also hoping to speak to Atletico Madrid coach Diego Simeone - though el cholo is not thought to be interested in a full-time international role.
While Simeone has, in the past, suggested a part-time job as Argentina coach could be mutually beneficial, Sampaoli's desire to take over on a long-term deal will be enough to ensure the situation does not become a face-off.
Sampaoli wants a contract until 2022
Register for free to continue reading
Registration is a free and easy way to support our truly independent journalism
By registering, you will also enjoy limited access to Premium articles, exclusive newsletters, commenting, and virtual events with our leading journalists
Already have an account? sign in
Register for free to continue reading
Registration is a free and easy way to support our truly independent journalism
By registering, you will also enjoy limited access to Premium articles, exclusive newsletters, commenting, and virtual events with our leading journalists
Already have an account? sign in
Join our new commenting forum
Join thought-provoking conversations, follow other Independent readers and see their replies