Beat it: World Cup players defy Fifa over banned 'Beats by Dre' headphones
Adam Lusher
Friday 20 June 2014 19:10 Comments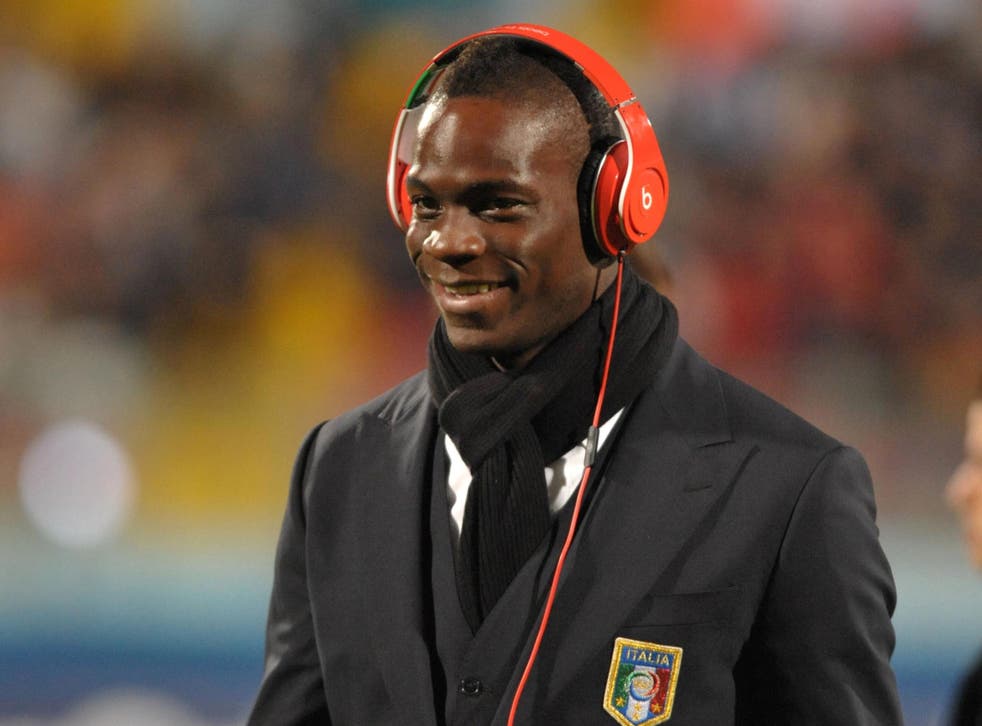 Fifa has tried to ban Beats headphones from the World Cup – despite them being the brand of choice for many of the tournament's top players.
Because of its licensing agreement with rival producer Sony, football's international governing body has insisted that players take off their Beats headphones when attending World Cup stadiums for matches or official events.
Sony even tried to sweeten the ban by sending every player in the World Cup a free set of its own headphones.
But so far Fifa and Sony seem to have achieved little more than an expensive failure, with the world's top footballers remaining stubbornly attached to their bulky Beats headphones, created by the rapper Dr Dre.
Italy's Mario Balotelli and Brazil's Neymar are both devotees of the brand, with the latter spotted wearing a pair before a training session in Fortaleza on Monday.
England's nemesis, Luis Suarez, was spotted with his Beats wrapped around his neck while joking with team mates during a break in practice.
And "The Game Before the Game", a video released by Beats days before the World Cup featuring Neymar, Suarez, Germany's Mario Götze, Holland's Robin van Persie, Mexico's Javier Hernandez and others, has now received 10.6 million hits on YouTube.
Marketing experts are now speculating that the star players' insistence on sticking with Beats headphones despite the best efforts of Fifa and Sony will only increase the brand's appeal to the wider public.
"When fans see World Cup athletes wearing Beats in their downtime, by choice, it has as much impact as seeing them lace their Adidas boots or sip a sponsored beverage," said strategist Ellen Petry Leanse, a former Apple and Google executive.
"Maybe more, actually – Beats isn't a sponsor, so the message is more authentic and credible."
Register for free to continue reading
Registration is a free and easy way to support our truly independent journalism
By registering, you will also enjoy limited access to Premium articles, exclusive newsletters, commenting, and virtual events with our leading journalists
Already have an account? sign in
Join our new commenting forum
Join thought-provoking conversations, follow other Independent readers and see their replies