Belgium vs Portugal switched to Leiria having initially been cancelled in wake of Brussels terror attacks
Friendly fixture was initially called off following request from Brussels authorities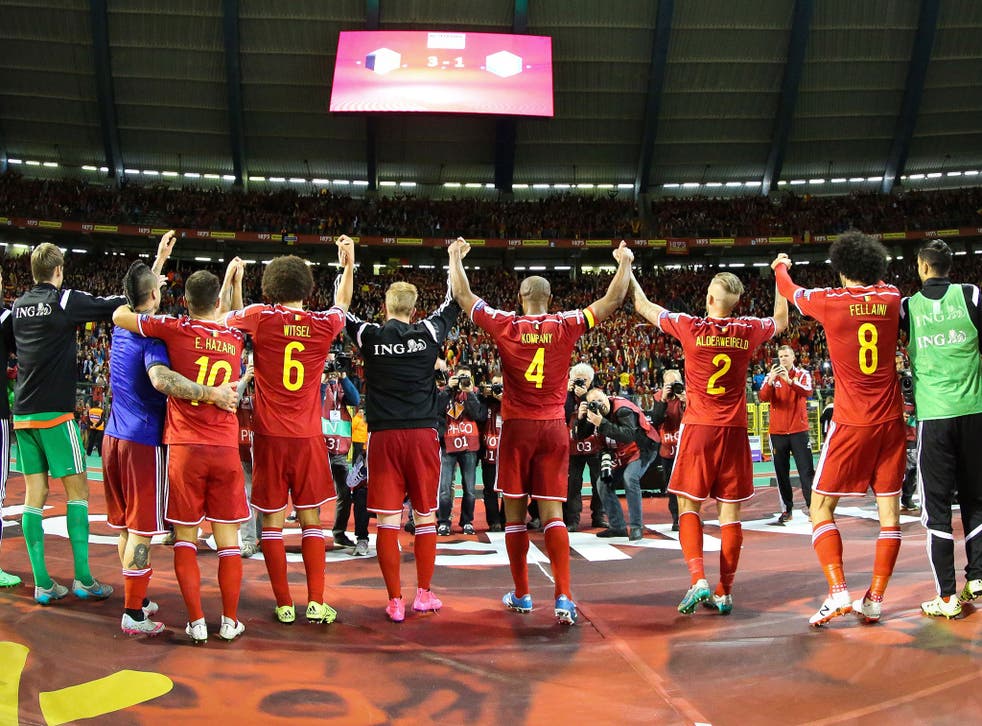 Belgium's upcoming match with Portgual in Brussels has been moved to Leiria having initially been called off in the wake of Tuesday's terrorist attacks.
The two side were due to play a friendly on Tuesday at the the King Baudouin Stadium but the match was called off this morning at the request of Brussels authorities.
"For security reasons and precaution, the City of Brussels has asked the Belgian FA to cancel the match Belgium - Portugal on 29 March," read a statement at on belgianfootball.be.
"The match of our Belgian Red Devils against Portugal, scheduled Tuesday night at the King Baudouin Stadium, will not take place."
However, the fixture has now been reinstated but will be played in Leiria in Portugal instead.
"The Board of Directors of the Belgian FA has, in agreement with the national coach and coaching staff, decided to accept the proposal of the Portuguese Football Federation to play this match in Leiria, on the same day and at the same time," read a statement on the Belgian FA's website..
The Belgian team, which includes a number of Premier League players including Simon Mignolet, Marouane Fellaini, Romelu Lukaku, Toby Alderweireld and Mousa Dembele, cancelled training yesterday following the attacks.
The official Twitter account of the Belgian national team tweeted: "Our thoughts are with the victims. Football is not important today. Training cancelled."
They are due to train at the King Baudouin Stadium behind closed doors today.
Register for free to continue reading
Registration is a free and easy way to support our truly independent journalism
By registering, you will also enjoy limited access to Premium articles, exclusive newsletters, commenting, and virtual events with our leading journalists
Already have an account? sign in
Register for free to continue reading
Registration is a free and easy way to support our truly independent journalism
By registering, you will also enjoy limited access to Premium articles, exclusive newsletters, commenting, and virtual events with our leading journalists
Already have an account? sign in
Join our new commenting forum
Join thought-provoking conversations, follow other Independent readers and see their replies