Clint Demspey wanted to 'break down in tears' over transfer from Fulham to Tottenham
Simon Rice
Friday 07 September 2012 17:16 Comments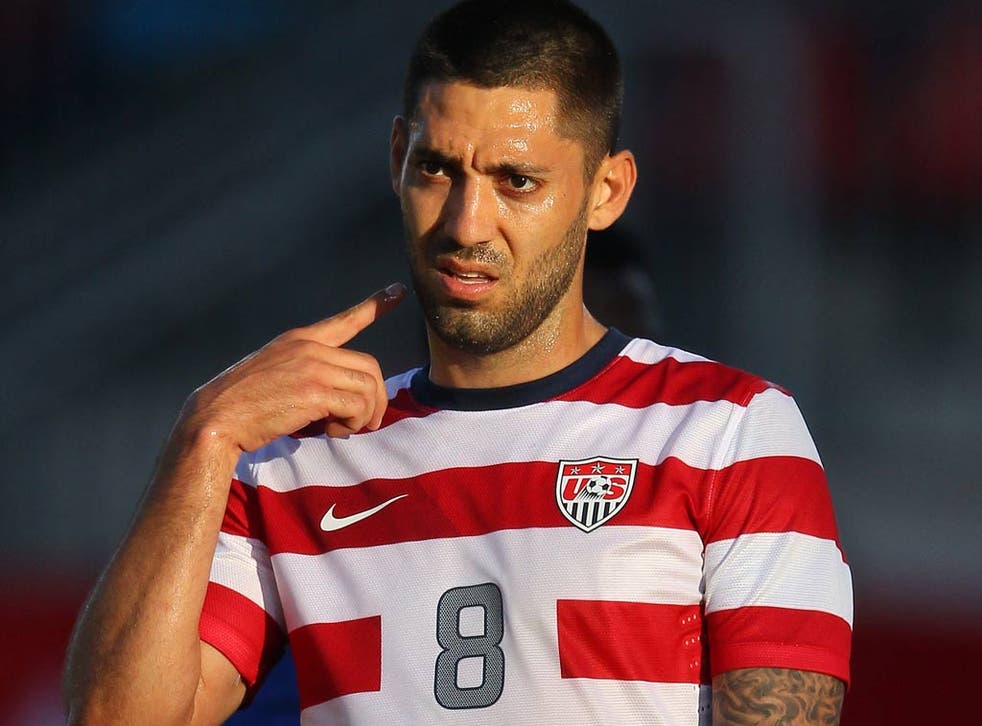 Clint Demspey has revealed he almost wanted to "break down in tears" over his exit from Fulham, although maintains he never went on strike at Craven Cottage.
The American forward completed a deadline day move to Tottenham for a fee understood to be in the region of £6m.
The deal that took him to White Hart Lane was very last minute, but speculation about the 29-year-old's future had rumbled throughout the summer.
It was expected Dempsey would move to Liverpool after both the player and the Reds made positive sounds regarding a link-up. Yet Liverpool failed to lodge a bid until deadline day, and Fulham, aggrieved at how the Anfield club had conducted themselves over the proposed transfer, turned down their offer.
The result was a switch to Spurs, but the saga was clearly difficult for Dempsey.
"I just remember calling my wife and my mom and almost wanting to break down in tears because it was a tough time," he told Sports Illustrated.
"Going into that last day and night there were still a lot of question marks. It wasn't clear-cut this was going to happen.
"Some other things came up and you are going through that struggle, which was not fun for anybody.
"It was difficult for Fulham and for me, not knowing how it's going to end.
"It's just about having that faith, holding onto hope that something was going to happen that both parties were going to be happy with.
"In the end that was accomplished, but the deal didn't get done until right about 9pm, and that was when a fee was agreed.
"But then you had to look at all the logistics, trying to get to Tottenham's training ground, trying to make sure all the paperwork was through, doing the medical, signing the contract and having everything sent back before the deadline at 11.
"Everything was sent through at like 10:58, so you're there, but you're still like: 'Is this official yet?'."
Dempsey did not feature for Fulham this season, with rumours that the player had gone on strike, something he refutes.
"I did not refuse to play. There were some things that were said that were not true."
Demspey, who netted 23 goals last term, is yet to feature for his new club but is looking forward to the challenge ahead.
"It's an opportunity for me to play three more years guaranteed at such a high level and gives you an opportunity to see where you are and if you can make it," Dempsey continued.
"For me, it's always been about being able to look myself in the mirror and say: 'You tried your best. You challenged yourself'. And you'll be able to die a happy man in the sense of your career, knowing that you were able to see if you could do it or not'.
"It is a gamble you take when you make a move to a new team. You don't know where you're going to fit in exactly, you don't know how you're going to gel.
"It will be interesting to see where I will fit in [at Spurs], because I don't know what his plans are in that sense.
"I have to show him [Andre Villas-Boas] where I am at, obviously, and he will see what the best fit will be."
How Dempsey fits in may become clearer a week on Sunday when Tottenham play Reading.
Register for free to continue reading
Registration is a free and easy way to support our truly independent journalism
By registering, you will also enjoy limited access to Premium articles, exclusive newsletters, commenting, and virtual events with our leading journalists
Already have an account? sign in
Join our new commenting forum
Join thought-provoking conversations, follow other Independent readers and see their replies