Colombia plane crash: Brazilian clubs request Chapecoense be exempt from relegation for three years
The clubs will also offer free loan players to the club after the majority of their squad was killed in a plane crash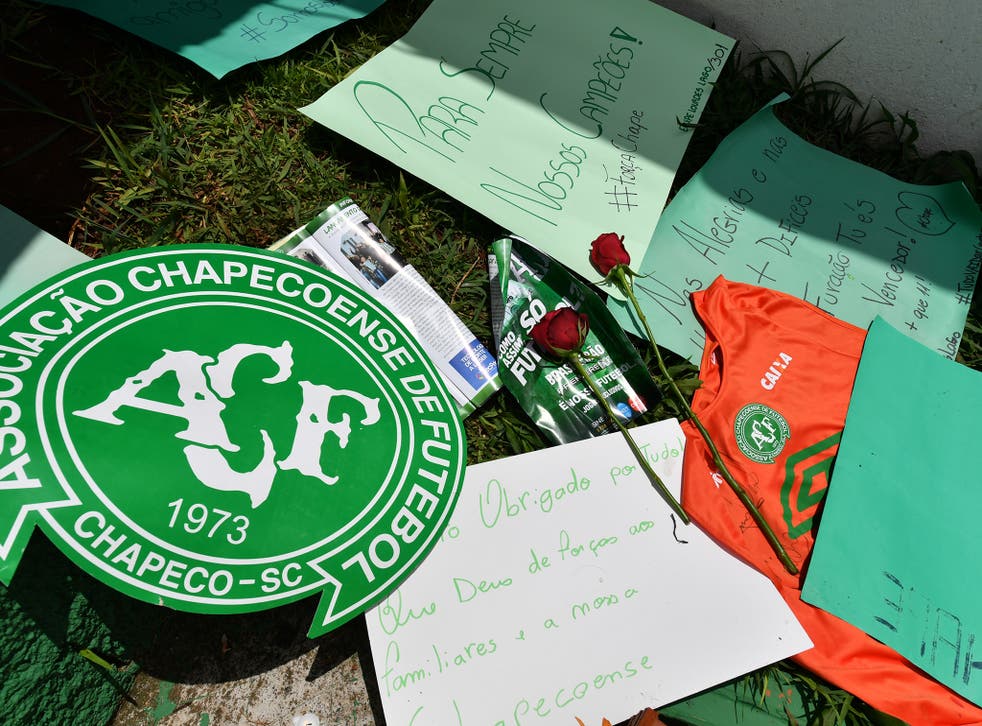 Brazil's top-flight clubs have united to request that Chapecoense be granted immunity from relegation for the next three seasons following a plane crash which killed the majority of their squad.
The clubs have also vowed to send free loan players to Chapecoense during the 2017 season so that they may be able to fulfill their fixtures.
75 people died when a chartered aircraft carrying the team to compete in the first leg of the Copa Sudamericana final crashed in Medellin, Colombia.
Six people are believed to have survived the crash, which was blamed on an electrical fault.
On Tuesday afternoon, a statement of solidarity was released simultaneously by Brazil's top-flight clubs, including Santos, Corinthians, Sao Paolo and champions Palmeiras.
The statement reads: "...the clubs solidarity announced measures to Chapecoense shall include, among others: (i) free loan athletes for the season of 2017; and (ii) formal request to the Brazilian Football Confederation for Chapecoense is not subjected to relegation to Serie B of the Brazilian Championship for the next three seasons."
Colombia crash: 76 dead after plane carrying Brazilian football team crashes
The clubs have suggested that if Chapecoense finish in 20-team Serie A's drop zone, then the team in 16th place would be relegated in their place.
The statement continued: "It is a minimum gesture of solidarity that is at our disposal at the moment, but endowed with the sincere objective of reconstruction of this institution and the Brazilian football that was lost today. #ForçaChape"
Medellin Plane Crash

Show all 17
It has been confirmed that Chapecoense defender Alan Ruschel and reserve goalkeeper Jackson Follman survived the crash.
Goalkeeper Marcos 'Danilo' Padilha was pulled from the wreckage while still alive but later died in hospital.
Atletico Nacional, the Colombian side who were scheduled to face Chapecoense in the Copa Sudamericana final, have reportedly asked that their opponents be awarded the title.
All football has been suspended in South America for an indefinite period following the crash, while Brazil has declared three days of national mourning.
Join our new commenting forum
Join thought-provoking conversations, follow other Independent readers and see their replies