Colombia Women's team furious after Adidas use former Miss Colombia model to unveil new kit
Paulina Vega Dieppa was selected to model the new kit instead of the players, while the men's unveiling was fronted by midfielder James Rodriguez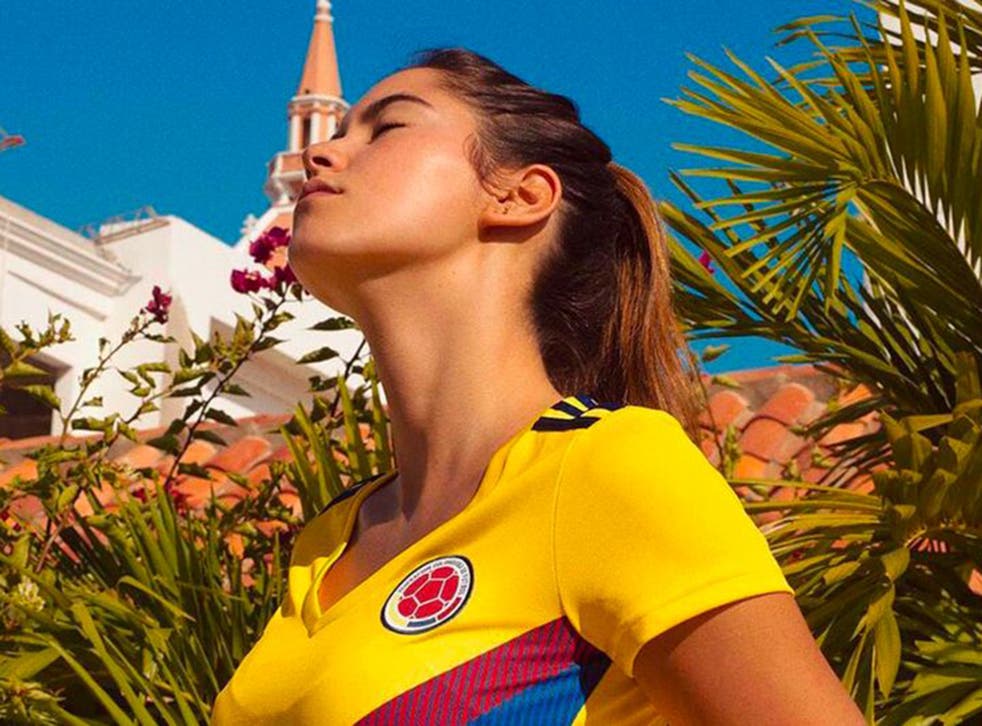 The Colombia Women's football team are furious with Adidas' unveiling of their new kit after they used a former Miss Colombia model instead of the players, whereas the men's team unveiling was spearheaded by James Rodriguez.
Paulina Vega Dieppa, an actress, TV host and former winner of the Miss Colombia award, modelled the new kit in the Adidas campaign that was launched this week.
Despite twice finishing as runners-up in the Copa America Femenina, the Colombian team were overlooked for the shirt unveiling, which has led to plenty of criticism of the German sportswear company, and he fact that Colombia international and Bayern Munich midfielder James Rodriguez was used for the men's campaign only angered the women's team even more.
The Colombia goalkeeper, Vanessa Cordoba, took to social media to address the situation, and while she did not blame Dieppa for taking part in the campaign, she did highlight that one of the players should have been selected instead, such as leading striker Catalina Usme.
"I have nothing against Adidas, and I acknowledge that football belongs to everyone, whether they play or not," Cordoba said. "I also appreciate that they gave the shirt to a successful and influential woman for advertising purposes.
"However, in terms of respect and merit, one of the players should have received it first.
"It's fine that they include celebrities to help promote football, I just don't agree that Paulina Vega should wear the shirt before, say, Catalina Usme."
Their anger is shared by the men's senior team, with their official Twitter account offering their support to Cordoba.
"Cordoba's unhappiness is completely justified," a tweet read. "Adidas made an involuntary mistake that we're sure they'll make up for."
Join our new commenting forum
Join thought-provoking conversations, follow other Independent readers and see their replies