Special Report
Against a backdrop of apathy, the Copa America drifts into vision bidding to prove its relevance
Appetite for the tournament is waning. Fans are turning away in their thousands. An atmosphere of lethargy has set in. The reasons why can be explained both on and off the pitch, writes Ewan MacKenna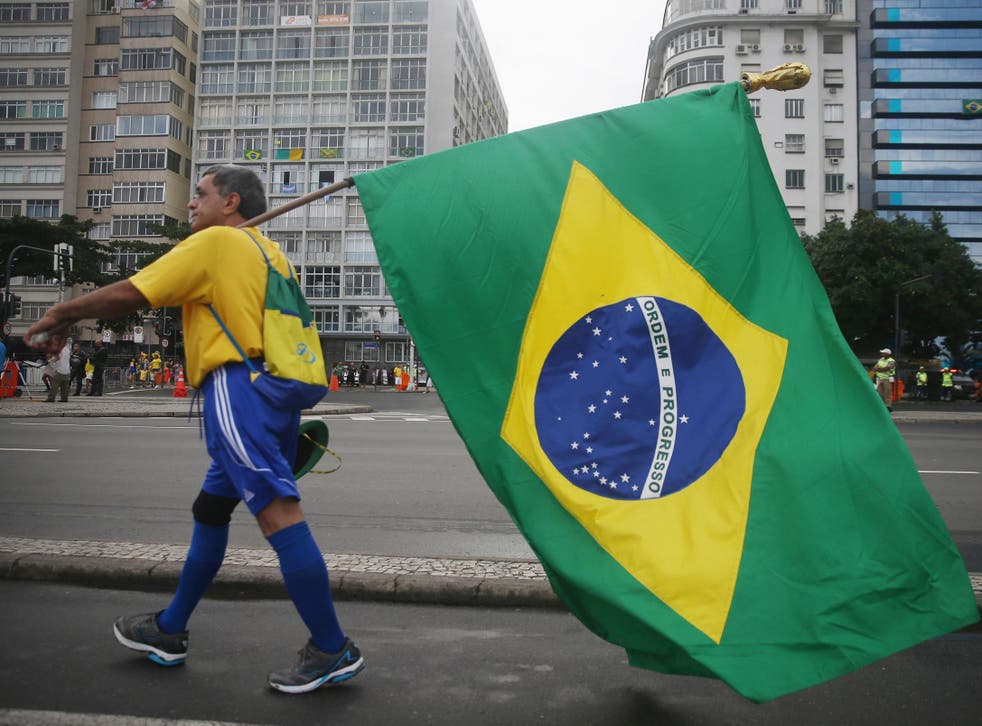 Twenty years ago, a Boeing 737 owned by Brazilian company Varig left the remote northern mining town of Marabá, with its destination of Belém just a 48-minute bunny hop away. Over three hours later, it belly-flopped into the jungle canopy, having ran out of fuel.
With most of the passengers alive after the impact, and with still no sign of help after two whole days, three of the survivors set out on foot, finding a farm and making contact with authorities who were stunned. They had failed to locate the wreckage as the plane had flown in completely the wrong direction until it came back to Earth.
Thirteen of the 54 on board died, and until this present there's been speculation as to what caused the crash. Officially, investigators said it was due to a new method of navigational inputs but with the sun very obviously on the wrong side after take-off, there have long been murmurs that there's more to this story.
Some say the pilots weren't paying attention as, tuned into national radio, they were busy listening to their country's infamous and vital World Cup qualifier. With Brazil in some slight danger of not making the ultimate showpiece for the very first time, and needing to avoid defeat against Chile, officially 141,000 and realistically many more squeezed into the old and more charismatic Maracanã. They'd see a game abandoned when visiting keeper Roberto Rojas claimed to have been hit by a firework, but was later found with the aid of their team doctor to have carried a razor blade to slice his own head open.
For those of a certain generation, the entire episode was a reminder of the passion and mayhem and chaos and lunacy we associate with football in a continent that long refused the global sanitisation.
During the countdown to this year's Copa America, it's been sharp shards of this manic ardor that the major Brazilian TV network Globo has been trying to convey, with snippets of yesteryear to bring out the colour and the noise and the wonder of what it used to be like. But it's been in vain. In focusing on the then-versus-the-now, this marketing approach has highlighted that this past no longer exists in any form in the present. Quite the opposite, as walking around the host cities, you'd never guess there's a continental championship upon us. Instead, it's tip-toing silently up from behind.
For better. For worse.
Time changes everything.
* * *
It's five years now since the 7-1 defeat against Germany and if that night was telling in terms of the state of the game on the field, it was equally revealing and troubling in what it conveyed off the pitch.
In a nation that's predominantly non-Caucasian, those of us in the press box genuinely struggled to pick out such a face in the stands. Instead, blonde-haired girls and women with pearly teeth sat beside daddys and sugar daddys and shed crocodile tears. When they ran dry, they turned their ire on then Socialist president Dilma Rousseff, calling for her removal. Soon they got their way.
Across the build-up to that World Cup, Brazil was a place heavily pregnant with hope. Life and sport had come to mirror to one another. Now, as the decade finishes up and relatively big-time football returns, that hope has been stillborn and the beautiful game is back to reflect that too. For Friday's opener between Brazil and Bolivia, those present will be sharing the gloriously classic and vast bowl that is the Morumbi stadium with new president Jair Bolsonaro.
A fascist, in the past he's professed that gay children should be whipped straight, equated it to paedophilia, and said if his own son was of such a persuasion he'd be better off dead. He has noted that migrants are the scum of humanity and hinted the army should deal with them. He has called indigenous people leeches. He referred to black people as "fat and lazy" and said activists of that race should be in a zoo. Twice he even told a congresswoman in parliament she was too ugly to be deserving his rape, shoving her during the first instance.
And still he was easily elected, continuing a strong-man shift worldwide. But if he's to the right of Trump, placing him in an ideological place that should make him more dangerous, he's also far more daft than Trump – as if a fuse in bad plug.
Having screamed from the back seat before the vote about how to drive the car, since taking office in January he, his family and his party have sat up front and realised they know nothing of operating a car. His son has said they need a nuclear bomb to be taken seriously; his governor of Rio is pushing for armed drones to open fire when he sees fit; Bolsonaro himself spoke about the need for men to wash their genitalia or they could have their penises amputated.
This is honestly the level and as their ilk rant and rave along, crime continues to take over while unemployment has neared 13 per cent.
Is it any wonder locals don't care if Uruguay can be as good on grass as on paper as they rage against the dying of light. Is it any wonder locals don't care if one man can be bigger than a team as Lionel Messi looks to finally win something major – anything major – with his country, if Venezuela can be the story of the summer against the turmoil back home? Or even if Tite is too conservative and if Willian is the player to replace the conversation-piece Neymar while Vinícius Júnior watches on?
* * *
On Sunday, when Philippe Coutinho slotted home a penalty to make it 3-0 against Honduras in a 7-0 rout in what was just a warm-up for the tournament, the rest of the stadium had a very different interpretation. For instance, Tite's scream, that left dangerously pronounced cables up and down his neck, showed the pressure he's under as to not win this tournament would likely and wrongly see him sacked after what's regarded as a World Cup failure.
As for the source of that pressure, it's from on high rather than from a general public who barely mention it. After all, in Porto Alegre's Beira-Rio stadium, only 16,000 or so bothered to show up to see what was once the nation's pride and joy on the eve of a major event. As a contrast, the club who play there, Internacional, have been averaging over 23,000 a home game this season and again last night easily surpassed what the Seleção could muster. Indeed elsewhere on Sunday, while bars were deserted for an international, they began to fill up soon after as the Brasileiro returned having been shunted from its afternoon slot.
The Copa America itself threatens similar lethargy across the host cities. Tonight's opening game is unlikely to be completely full, although that's because some upmarket tickets have been priced at 590 reais, or about 60 per cent of a monthly minimum salary. Elsewhere there's real concern over even the cheapest seats. In Belo Horizonte, for instance, the Bolivia-Venezuela clash has so far shifted 3,600 tickets, while Japan-Ecuador has moved 1,400. It's led to stories about those working behind the scenes, from cleaners to catering staff, being offered cash to come along and fill the massive void. Perception over reality.
More than in most places, the tribal nature and link to the local of the domestic game here means that you won't see many Barcelona or Juventus, Manchester City or Paris Saint-Germain shirts pockmarking the place as it's all about their own team. As an example, back in 2014, with the German away kit based on the Flamengo jersey, many in Rio de Janeiro cheered on the visiting side in the semi-final. Meanwhile in Belo Horizonte, where that 7-1 played out, a trip into a city famed for its many curb-side bars to talk to locals about the result surprised many visiting. That result didn't bother most as they'd long been priced out and alienated by rumours that Nike push where Brazil play, who they play and, on occasion, what players they play. They instead wanted their clubs, Cruzeiro and Atletico Mineiro, back.
There's a feel of that again. Football may be the distraction from so much misery that has taken over, but this football is a distraction from the football that matters.
Ultimately though, this tournament's biggest problem is likely that familiarity has bred boredom, as contempt would involve some signs of actual caring. There was an edition in 2015, another in 2016, now this, and they'll be back again next year to do it in all in Argentina and Colombia – co-hosts that don't come within hundreds of miles of sharing a field's worth of a border. This when many South Americans feel that the World Cup qualifiers are best equipped to define their finest anyway, with a league always a better indicator of quality than a cup.
Maybe it will be a slow burner but the feeling right now is you need an ember to start that process. But this doesn't seem like a country ready to party and why should it? In that sense, maybe this will be a frustrated grumble rather than raucous cheer.
If so, then it'll be a perfect reflection – and actually a tournament for its time and place.
Join our new commenting forum
Join thought-provoking conversations, follow other Independent readers and see their replies