Brazilian football trips over itself again as derby match is postponed over live streaming dispute
One of Brazil's most traditional derbies was cancelled at the last minute on Sunday because broadcasting rights had not been agreed - with the game scheduled for transmission on YouTube and Facebook Live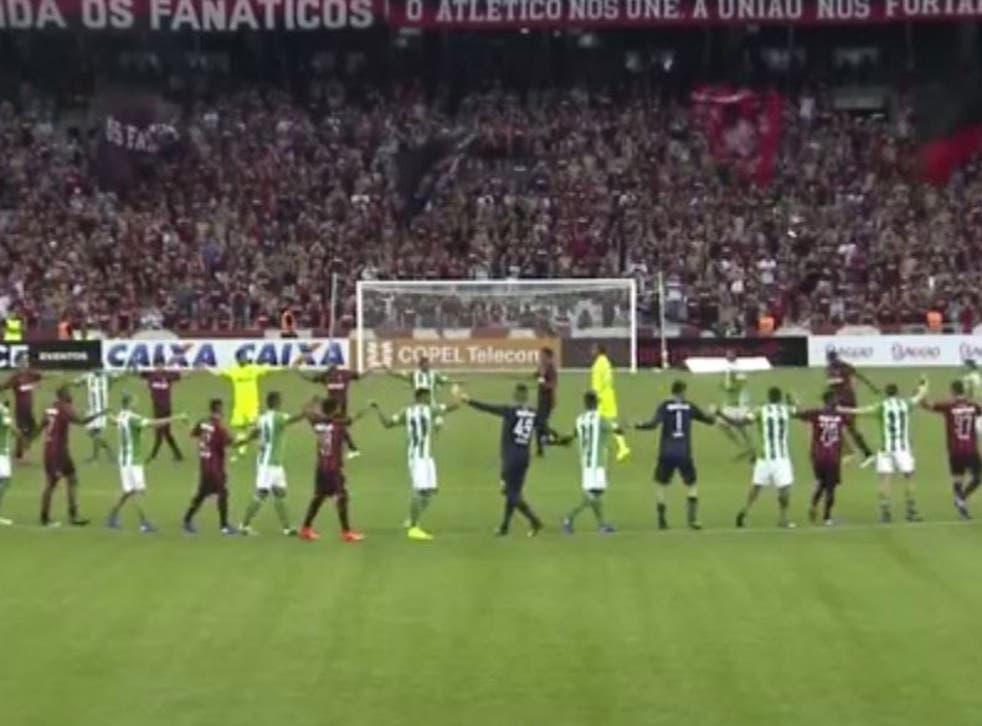 One of Brazil's most traditional derbies was cancelled at the last minute on Sunday due to a bizarre dispute between the clubs and the local football federation.
Around 20,000 fans flocked to the Arena da Baixada for the Curitiba clásico between Atlético Paranaense and Coritiba, which was due to take place at 5pm local time. But while the players took to the field as usual, the match would be cancelled after a 40-minute stand-off between the referee and staff representing the two clubs.
The issue, it emerged, involved Atlético and Coritiba's plans to stream the game live on their YouTube channels and Facebook pages. Both teams turned down broadcast deals offered through the Federação Paranaense de Futebol (FPF) at the start of the state championship season, so planned to show the match online for free.
But referee Paulo Roberto Alves Júnior – allegedly under instruction from the FPF – refused to start the match on the basis that those filming had not been awarded the proper accreditation by the federation. As discussions took place, players from both sides returned to the changing rooms before reemerging and joining hands to salute supporters after it was confirmed that the game had been called off at the behest of the clubs.
FPF president Helio Cury defended the referee's stance. "The referee told them: 'Look, it's full of people with no accreditation. I can't start the game like this,'" he said. "They called the police in. The [club journalists] refused to leave. There was no way of starting the game with so many people around the pitch who weren't meant to be there."
Atlético coach Paulo Autuori described the federation's position as "arbitrary" and said he supported the decision to refuse to play. "The referee told me he was obeying orders," said Furacão president Luiz Sallim Emed. "Sometimes laws are not ethical. Together, Atlético and Coritiba have started a silent process of saying no. We have the right to say no. It's a message to other [club] presidents: follow our example."
"It was shameful," his Coritiba counterpart, Rodrigo Bacellar, told GloboEsporte. "I'm revolted by the FPF."
Join our new commenting forum
Join thought-provoking conversations, follow other Independent readers and see their replies