Manchester United's Daley Blind 'proud' of father Danny despite Netherlands sacking
The 55-year-old was dismissed after Saturday's 2-0 loss to Bulgaria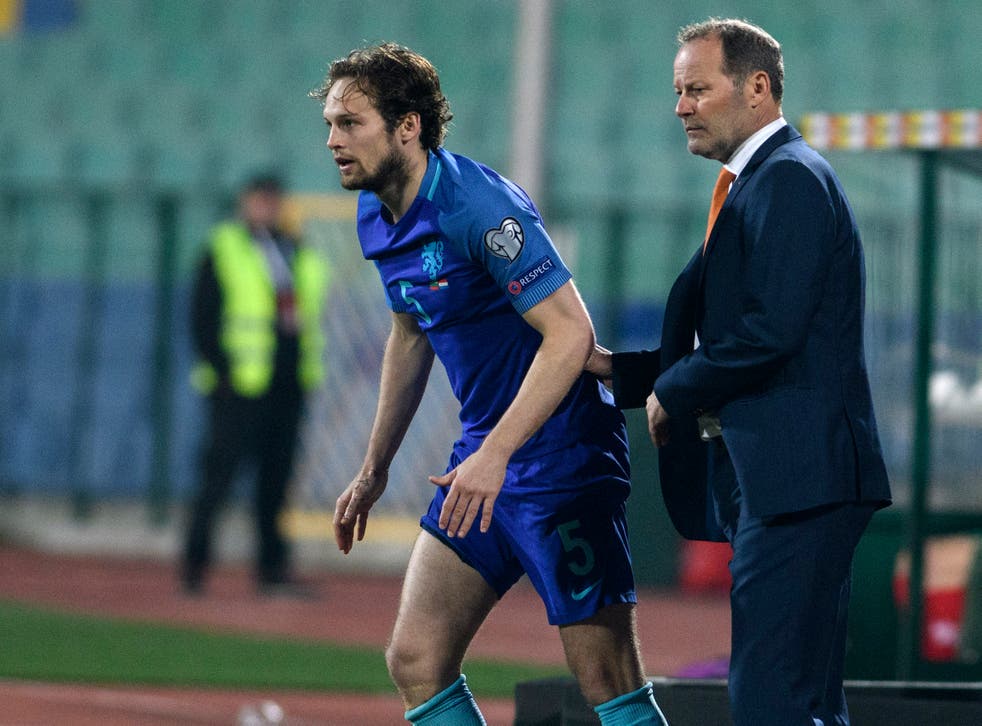 Manchester United's Daley Blind has come out in support of his father Danny after he was sacked as head coach of the Netherlands on Sunday.
Danny Blind was dismissed following the 2-0 defeat to Bulgaria on Saturday which left the Dutch with an uphill battle to qualify for the World Cup in Russia in 2018.
It would be the second consecutive major tournament the Netherlands have missed out on after Blind failed to lead them to the European Championships in France last summer.
The 55-year-old took over the national team when Guus Hiddink left in 2015 but the Dutch FA said that recent results left the team "with difficulty qualifying for the World Cup in Russia".
Son Daley played in the 2-0 defeat with cost his father his job and said playing for his dad "was a dream that came true".
In an Instagram post, he said: "Working together as father and son at top level was a dream that came true. You never walked away from your responsibilities and you never gave up. I'm proud of you."
Fred Grim will take charge of the side for Tuesday's game with Italy on an interim basis with Louis van Gaal linked at becoming a technical director, while Ronald Koeman is also someone who the Dutch are targeting.
Register for free to continue reading
Registration is a free and easy way to support our truly independent journalism
By registering, you will also enjoy limited access to Premium articles, exclusive newsletters, commenting, and virtual events with our leading journalists
Already have an account? sign in
Register for free to continue reading
Registration is a free and easy way to support our truly independent journalism
By registering, you will also enjoy limited access to Premium articles, exclusive newsletters, commenting, and virtual events with our leading journalists
Already have an account? sign in
Join our new commenting forum
Join thought-provoking conversations, follow other Independent readers and see their replies