Jerusalem's top Israeli football team renames itself after Donald Trump in honour of US embassy opening
The inauguration of the new US embassy in Jerusalem takes place on Monday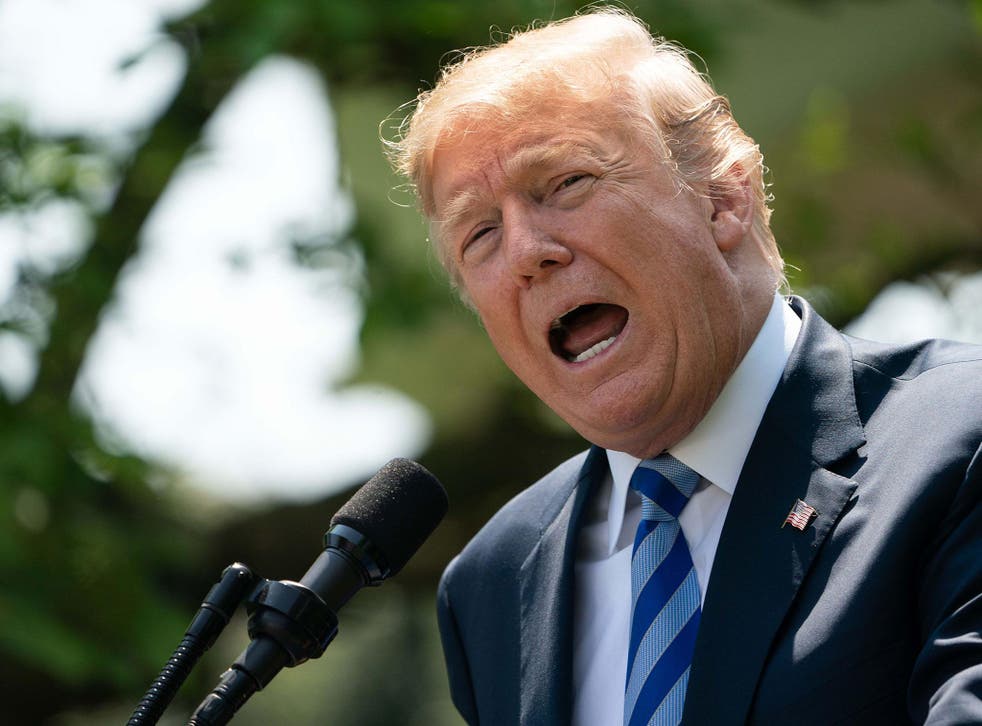 Jerusalem's best football team has welcomed Donald Trump's decision to formally recognise the city as the capital of Israel by renaming themselves after him.
The US president announced the controversial step back in December to much criticism from Palestinian and Muslim opposition with the inauguration of the new US embassy in the city taking place on Monday.
And to commemorate the "courageous" decision Beitar Jerusalem have made the change.
"For 70 years has Jerusalem been awaiting international recognition, until President Donald Trump, in a courageous move, recognised Jerusalem as the eternal capital of Israel," a statement read on the club's official Facebook page.
"President Trump has shown courage, and true love of the Israeli people and their capital, and these days other countries are following his lead in giving Jerusalem its rightful status.
"The chairmen of the club, the owner Eli Tabib and the executive manager Eli Ohana have decided to add to the club's title the name of the American President who made history, and from now on will be called Beitar Trump Jerusalem."
Beitar are Jerusalem's best-known and best-performing team and have won the Israeli title on six occasions. They are currently second in the table.
It is not the first time they have courted controversy. Back in 2013 when they signed two Chechen Muslims fans verbally abused and spat at them before later setting the club's offices on fire.
Register for free to continue reading
Registration is a free and easy way to support our truly independent journalism
By registering, you will also enjoy limited access to Premium articles, exclusive newsletters, commenting, and virtual events with our leading journalists
Already have an account? sign in
Register for free to continue reading
Registration is a free and easy way to support our truly independent journalism
By registering, you will also enjoy limited access to Premium articles, exclusive newsletters, commenting, and virtual events with our leading journalists
Already have an account? sign in
Join our new commenting forum
Join thought-provoking conversations, follow other Independent readers and see their replies