Edinson Cavani: Uruguay striker in Copa America quarter-final doubt as his father is arrested after being involved in a fatal car crash
Luis Cavani is reported to have 'knocked down and killed' a 19-year-old motorcyclist while driving a truck that was owned by the PSG and Uruguay striker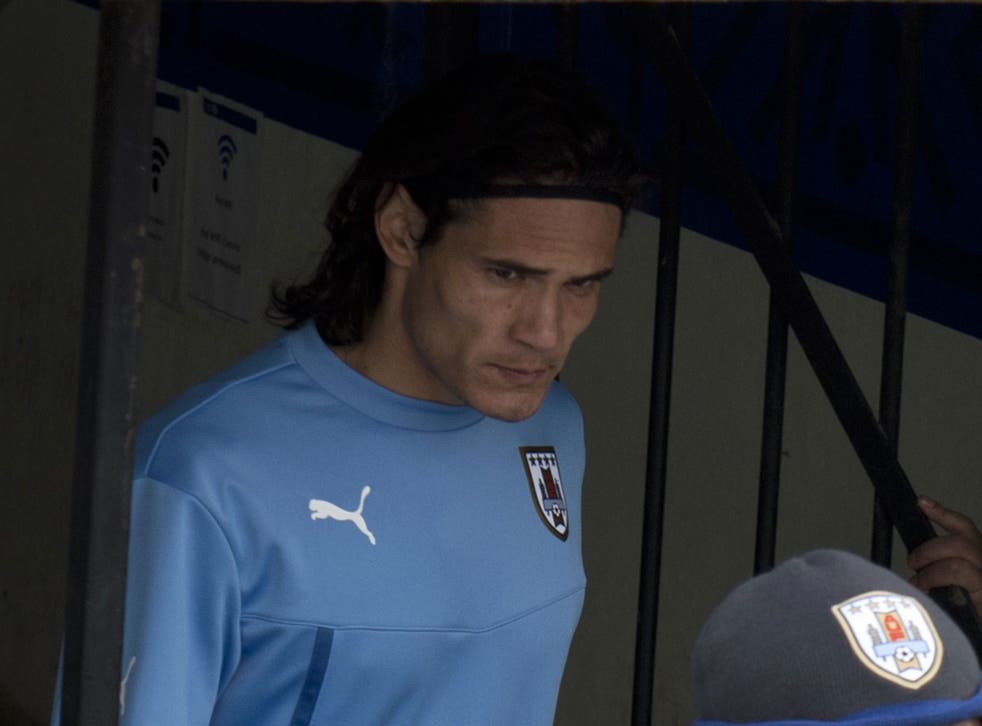 Uruguay striker Edinson Cavani could play no further part in the Copa America after his father, Luis, was arrested after he was involved in a fatal car crash, the national team's head coach Oscar Tabarez has said.
Luis Cavani was involved in an accident where a 19-year-old motorcyclist was "knocked down and killed", judicial sources in Uruguay have confirmed. Mr Cavani was driving a truck that was owned by his son at the time of the crash, and he was detained by police in the Uruguayan town of Salto.
Tabarez spoke on Tuesday to confirm that the Paris Saint-Germain striker has the "support" of the national team, but admitted that the 28-year-old has been "affected" by the ordeal and could miss the Copa America quarter-final against Chile later today.
"We have spoken with him to give him all our support but other very personal things can derive from that state he is in," Tabarez said when speaking to reporters at a news conference at Santiago's National Stadium in Chile.
"He is affected by it, as anyone in a similar situation would be. We'll let time pass so he can adapt to the situation," he added.
Tabarez, speaking on Tuesday, also stressed that they had a day in which to let Cavani decide what he wanted to do ahead of their last-eight encounter with the tournament hosts.
"We are not playing the game today, we play tomorrow," Tabarez said. "From our team's point of view he is a player with bags of experience and … we will keep talking with him. I am confident he will put the pieces in their place so he can focus on the game."
Register for free to continue reading
Registration is a free and easy way to support our truly independent journalism
By registering, you will also enjoy limited access to Premium articles, exclusive newsletters, commenting, and virtual events with our leading journalists
Already have an account? sign in
Register for free to continue reading
Registration is a free and easy way to support our truly independent journalism
By registering, you will also enjoy limited access to Premium articles, exclusive newsletters, commenting, and virtual events with our leading journalists
Already have an account? sign in
Join our new commenting forum
Join thought-provoking conversations, follow other Independent readers and see their replies