Steve Holland: 'I believe England can return to the top - that's why I left Chelsea'
The 47-year-old left Stamford Bridge after eight of 'the best years of his life' to join up with Gareth Southgate because of the pull he feels in getting his country back to the top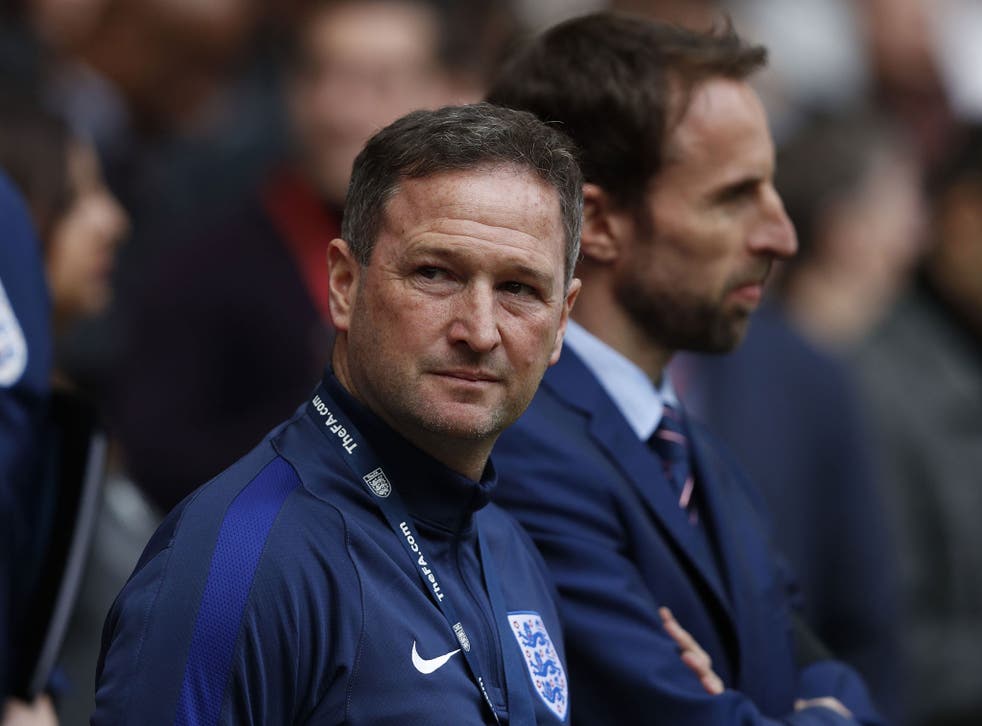 Steve Holland said he was persuaded to leave Premier League champions Chelsea to take on the same assistant manager role for England, precisely because he feels the national team can finally become champions themselves.
The 47-year-old left Stamford Bridge after eight of "the best years of his life" to join up with Gareth Southgate - who he worked with for England U21s - because of the pull he feels of getting his country back to the top.
"I would not say a wrench," Holland said of leaving Chelsea. "I'm 47, never seen England in a final. My eldest son is 18, and he's never seen England in a semi-final. I'm English, like most of you here, when you get an opportunity to try and affect that, and deliver something that would frankly make the nation go to a level that it has never been before, an England team that delivered success, that sort of opportunity was impossible to reject.
"I think from a Chelsea perspective I have had the eight best years of my life really, incredible experiences that you can only get at so many clubs in the world, that can provide those sort of opportunities – to win the Champions League and the Premier League. There are only so many clubs you can be connected with to have that opportunity.
"So on reflection, which I have had a few days to do now, just grateful for having had that opportunity. Chelsea have been brilliant with me, absolutely brilliant right the way through, and on to the next."
Holland admitted he was excited by the potential of the current squad.
"We are where we are. After the summer, that's not a particularly high point - but the potential of the group we would all have the same opinion. You look at the players in the Premier League who play for their respective clubs, and you have high respect for more or less every player in the squad, certainly competing in the Premier League, which is what we all know.
"So what is it that we are going to do about that? This weekend was a part of that, the lads haven't just been running up hills all weekend, there's been a mental aspect, a huge mental aspect to the weekend, working with an organisation like the Royal Marines. Come on, what is pressure, how do we recognize it, what is it that we do about it?
"So potential, yes, but there is also some work to be done clearly to get this group to where their maximum potential is. If we can hit that then this team has a chance to win. In my opinion, I have no doubt, this team has a chance to win."
Register for free to continue reading
Registration is a free and easy way to support our truly independent journalism
By registering, you will also enjoy limited access to Premium articles, exclusive newsletters, commenting, and virtual events with our leading journalists
Already have an account? sign in
Register for free to continue reading
Registration is a free and easy way to support our truly independent journalism
By registering, you will also enjoy limited access to Premium articles, exclusive newsletters, commenting, and virtual events with our leading journalists
Already have an account? sign in
Join our new commenting forum
Join thought-provoking conversations, follow other Independent readers and see their replies