John Stones says England are beginning to reap the benefits of Pep Guardiola's influence
Stones believes that the footballing education he, Kyle Walker and Raheem Sterling have received from Guardiola has given Gareth Southgate a "head start"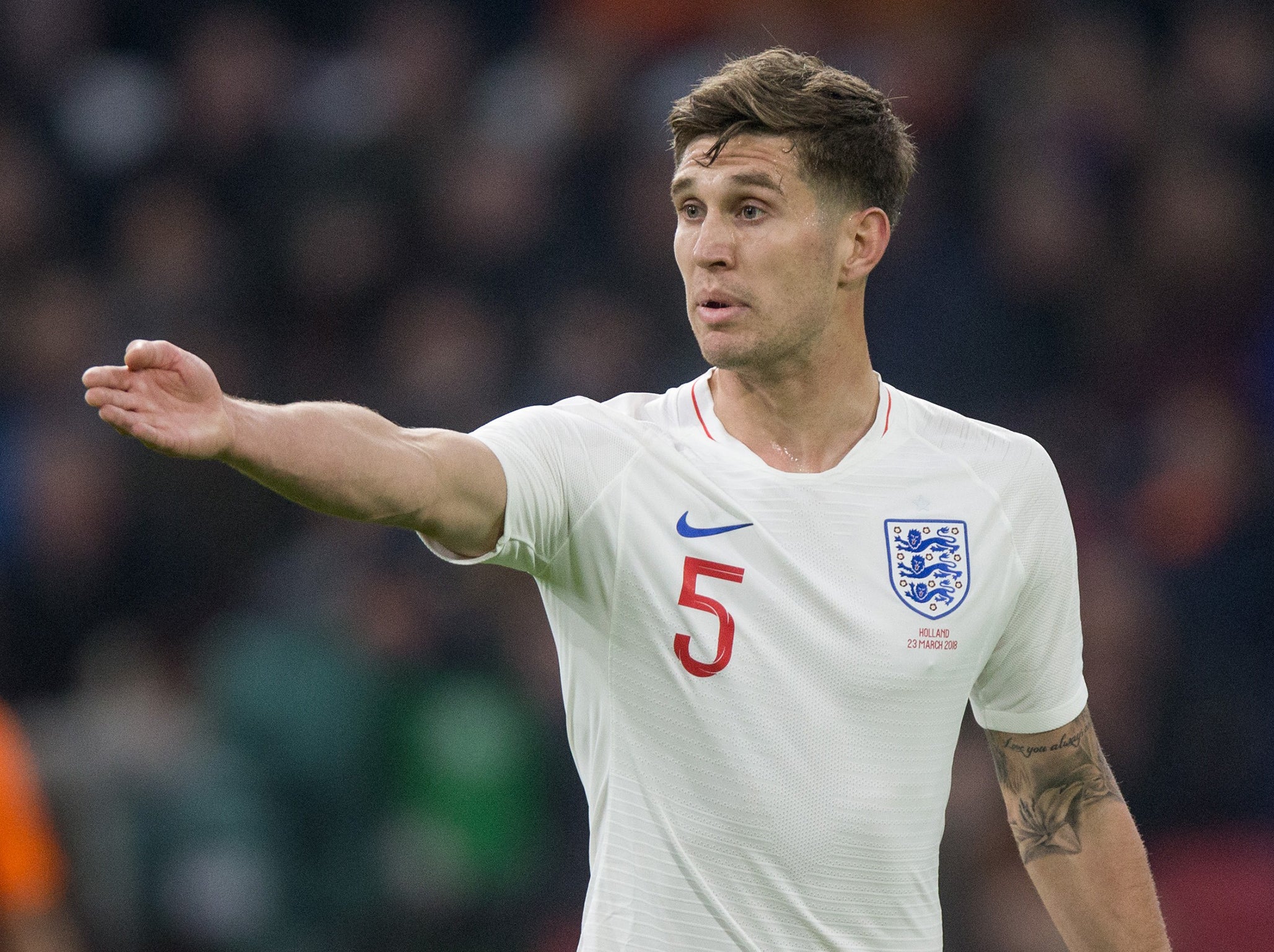 John Stones believes that England are beginning to reap the benefits of Pep Guardiola's influence. Stones was one of three Manchester City players in the starting line-up for England's 1-0 win against Holland on Friday night, and he believes that the footballing education he, Kyle Walker and Raheem Sterling have received from Guardiola has given them a "head start" in helping Gareth Southgate develop an expressive, possession-based style of play.
"I think so," replied Stones when the question was put to him. "I think we try to bring all the attributes and what we learn under Pep into the England squad, and are open to learn from Gareth as well. It stands us in good stead. We work hard on the training pitch under Pep, learn a lot of things, different styles of play, how to play against different formations. I think it gives you that head start coming into England, and we can share our ideas as well."
Southgate's determination that England should play out from the back rather than playing the ball long has seen the likes of Stones, Walker and Jordan Pickford become increasingly pivotal, while other experienced players like Chris Smalling and Joe Hart have become increasingly marginalised.
World Cup 2018 official kits
Show all 51
England's entire starting back five on Friday night was drawn from City, Tottenham and Liverpool, three times that emphasise playing the ball out of defence.
"The manager picks his players knowing what he wants, and he picks wisely," Stones said. "It's good that every time plays a similar type of football, and we come here and it gels together. Players do it at their clubs, so it's not a massive difference when we come here. That's a big thing. If you're trying to change everyone's style of play, it's not going to happen."
The big question is how Southgate's play-from-the-back philosophy will hold up when it goes wrong, perhaps even leads to a goal in front of a sceptical Wembley crowd. "It might not," Stones insisted.
"I think at Wembley the fans are very good. It's a difficult one, because obviously it's not happened yet. But I think it's the right way. You've got to stay mentally strong and not shy away from it, because you saw against Holland we created a lot of chances from playing out, and that's a massive thing."
England's win was their fifth successive clean sheet, and Stones is the only defender to have featured in all five. Still, he was clear that there were still errors to be ironed out at Wembley on Tuesday night, when they face Italy. "We're very happy, but at the same time we were sloppy at times," Stones admitted. "We know we can be a lot better in those positions. That's a good thing. We've got something to improve on for the game on Tuesday."
Join our commenting forum
Join thought-provoking conversations, follow other Independent readers and see their replies