Forget Germany - why Gareth Southgate would be better off following Brazil's example ahead of the 2018 World Cup
Brazil coach Tite has shown that it is possible to turn around the fortunes of an ailing national team in a short period of time. Southgate would do well to follow his example
Luke Brown
Tuesday 14 November 2017 08:20 Comments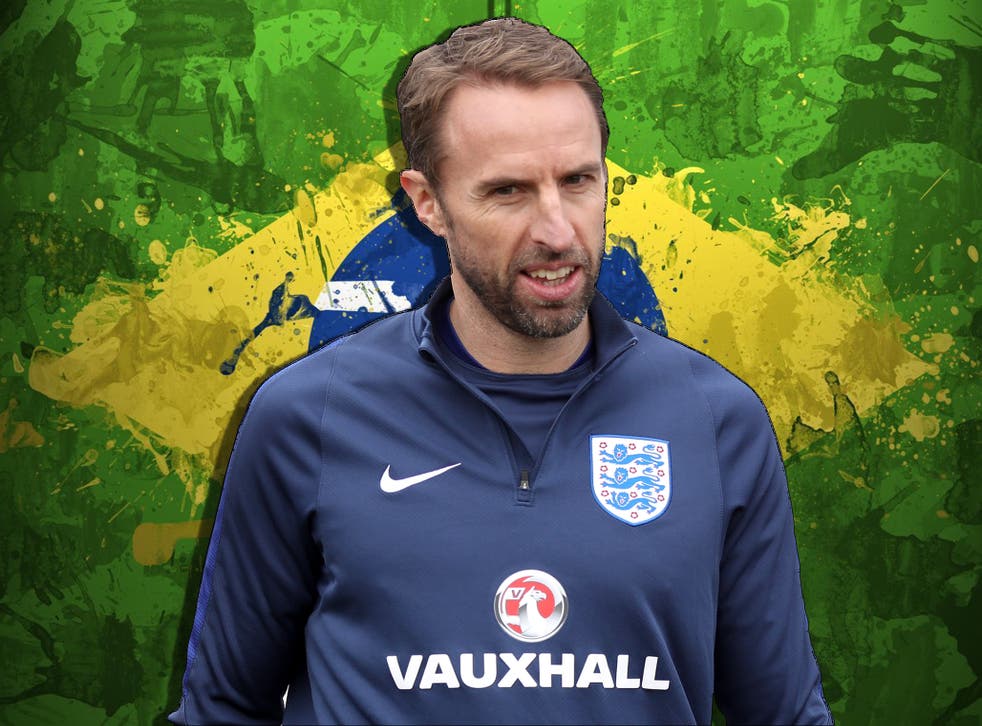 We all have our heroes. Gareth Southgate's are the suits in charge of the Germany football team, whom he spoke about with such glowing praise last week that, at times, it was difficult not to yell "GET A ROOM!" at him as he rattled off yet another dewy-eyed tribute to Joachim Löw's lads.
"Germany are brave enough to take decisions that might get results or might not," he replied to one question at his pre-match press conference, with a slight sigh and flutter of his eyelashes. "They are constantly improving and evolving as a team. And in my view, that's what we have to do, too."
He's right, of course. Germany are a dynamic yet stable side with a coherent long-term plan in place; their triumph at the 2014 World Cup a direct consequence of winning the European Under-21 Championship back in 2009. They are streets ahead of this current England side in every department, from the pitch, to the dugout to the boardroom.
And that's precisely why Southgate would be better off not attempting to follow their example. Not yet anyway. Not when England are just seven months out from a World Cup and in pressing need of some short-term solutions. Don't attempt to run before you can walk, after all. Instead, he should cast his eye in the direction of England's other opponents this international break.
Forget Germany: Brazil are the perfect role-models for this underachieving England side.
Just 18 months ago Brazilian football was in a remarkably English-style state of crisis, both on and off the pitch. Their manager, Dunga, had just been dumped after their World Cup qualification campaign began with a paltry two wins out of six. Fans were furious with the Brazilian FA, who had been heavily implicated in the Fifa corruption scandal. And overshadowing everything — still — was that 7-1 defeat to Germany, a result so infamous it bears its own Wikipedia page.
2018 World Cup group-by-group guide

Show all 33
A poor run of results, FA incompetence and a disillusioned fanbase — sound familiar? In desperation, Brazil turned to Tite — the three-time Corinthians coach they had previously overlooked for the top job in 2014 — and everything began to change.
Like Southgate, Tite was a pragmatic appointment, brought in by a national side at their lowest ebb. Like Southgate, Tite proved down-to-earth and erudite, popular with his players and the press. And like Southgate, Tite quickly showed he was not afraid to drop senior players in order to hand youngsters their long-awaited opportunity.
But — quite unlike Southgate — Tite has utterly transformed his team, restoring national pride and turning Brazil back into bone fide World Cup contenders. After his appointment, Brazil became the first team to qualify for next summer's World Cup, and with four matches to spare to boot. They have won 13 of his 16 games in charge, losing just one, and recently became the joint favourites to win next summer's tournament.
So, how has he done it? Key to his success has been his consolidation of a settled squad and the implementation of his trusty 4-1-4-1 formation. He was quick to settle on his strongest eleven, with Philippe Coutinho's promotion to the first-team the only significant change of personnel, and his players have reaped the rewards from his consistency.
Only since qualification was secured has he started experimenting in an attempt to have an alternative shape sorted in time for Russia, with Tite admitting recently: "Dropping players makes me uncomfortable. I want to be as fair as possible. So it's the human side [of the job] that bothers me most."
It is a lesson Southgate — who yesterday effectively warned his players that nobody was safe amid an influx of young talent — would do well to learn. Southgate has repeatedly stressed his desire to implement a German inspired possession based style of football at England's various age levels, only to lurch from one formation to another during his time in charge. And, over one year into the job, he still seems no closer to deciding what is his strongest squad.
Blooding so many young players bodes well for the future — but where does it leave England's 2018 World Cup hopes?
Of course, it helps that Tite can call upon some of the most talented players in the world, although it may surprise some to learn that when he took over many fans and pundits blamed Brazil's struggles on Neymardependencia — an over-reliance on their most precociously talented player. Tite's solution was to move him from the stifling No 10 position to out wide on the left, recognising that it was Neymar who had to bend to the system, rather than the system bend to Neymar.
Is Southgate capable of exhibiting similar steel? He did make the difficult decision of retiring record-goalscorer Wayne Rooney, but it remains to be seen whether he will be willing to sacrifice one of his top stars if form or fitness dictate next summer.
Yet encouragingly for England, there are also similarities in how both men have approached their new jobs. Most notably, both have instituted a policy of rotating the captaincy, to keep things competitive within the dressing room while simultaneously avoiding overburdening any one player.
"I don't think there is a great importance in being captain," Dani Alves explained recently. "We need a bit of leadership from everyone. The way Tite cares for the players is very different." But not, it would seem, that different from Southgate's.
Both have also shown they are not afraid to make pragmatic decisions. No one player characterises this Brazil side better than Paulinho, the former Spurs flop who Tite picked up and dusted off while still a forgotten about Guangzhou Evergrande player. He is now a Barcelona player and the heartbeat of Tite's side.
Likewise, Southgate has selected players he feels can do a job even if they are not playing regular Premier League football, such as Ruben Loftus Cheek — who was named Man of the Match on his full international debut — and Dominic Solanke, who will become the first England player to represent his country having never started an English league game if picked this evening.
And so, while Southgate may have been more excited to test himself against Germany last week, he would be better off studying Tite's, and not Löw's, approach to qualifying for the World Cup. We can all marvel at Germany's smooth conveyor belt of talent and strong record of recent success, but pragmatism — rather than idealism — will serve England better in Russia next summer.
Brazil have shown that there is still time, even at this late stage, to become contenders.
Register for free to continue reading
Registration is a free and easy way to support our truly independent journalism
By registering, you will also enjoy limited access to Premium articles, exclusive newsletters, commenting, and virtual events with our leading journalists
Already have an account? sign in
Join our new commenting forum
Join thought-provoking conversations, follow other Independent readers and see their replies