England vs Iceland: English fans chant Brexit-inspired songs in France ahead of Euro 2016 match
A number of England fans out in Nice for the match against Lyon were clearly supporters of the Leave campaign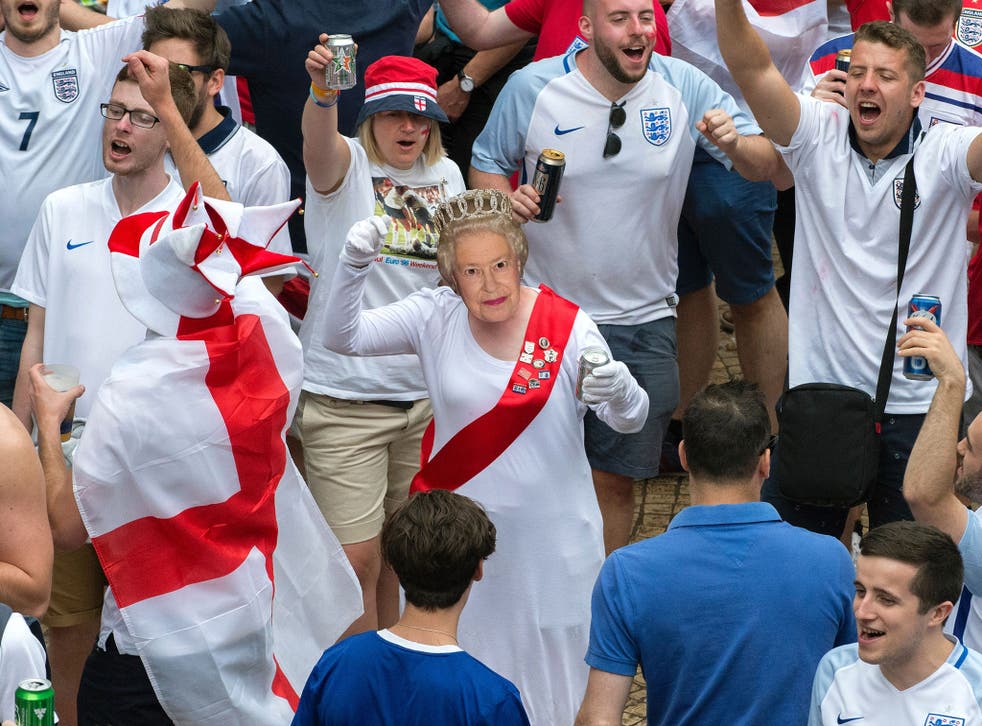 The nation remains in a state of uncertainty after England voted to leave the European Union, but that has not stopped a selection of England fans drawing on the controversial EU referendum result as inspiration for their newest chant at Euro 2016.
England take on Iceland on Monday night looking to win only their second knockout match in European Championship history, with victory guaranteeing them a quarter-final showdown with tournament hosts France.
After the initial clashes between England and Russian fans in Marseille and Lille, the Three Lions faithful have been on their best behaviour, with the fan violence that marred the start of the tournament appearing to be a thing of the past.
However, that hasn't stopped the England supporters enjoying themselves in the French sun, and a few of them have chosen last Friday's historic decision as a source for their latest chant.
Based in the French city of Nice for the last-16 match, fans were filmed by Press Association reporter Rob Harris chanting "We're not in Europe anymore"
Watch the video below...
It wasn't the only Brexit-inspired chant on offer in France, with another group of fans singing "F*** off Europe we all voted out", according to the Daily Mirror reporter Andy Lines.
However, they're not the only ones coming up with fresh material, as the Iceland fans decided to adopt Northern Ireland's "Will Grigg's on fire" chant to create one of their own.
Watch the video below...
Of course, the irony of a country barring ice in its name being on fire has been lost by the Iceland supporters, but ahead of their first ever European Championship last-16 appearance, you can hardly blame them.
The one positive is that any Brexit-related banter is a marked improvement on rivals fans kicking 10 bells out of each other and clashing with French police, even if it is a bit of a sore subject back home in the United Kingdom.
Register for free to continue reading
Registration is a free and easy way to support our truly independent journalism
By registering, you will also enjoy limited access to Premium articles, exclusive newsletters, commenting, and virtual events with our leading journalists
Already have an account? sign in
Register for free to continue reading
Registration is a free and easy way to support our truly independent journalism
By registering, you will also enjoy limited access to Premium articles, exclusive newsletters, commenting, and virtual events with our leading journalists
Already have an account? sign in
Join our new commenting forum
Join thought-provoking conversations, follow other Independent readers and see their replies