As it happened
ended
1464904750
England vs Portugal as it happened: Chris Smalling wins it late on as Bruno Alves is sent off
Relive the action as Roy Hodgson had a final chance to look at his players before Euro 2016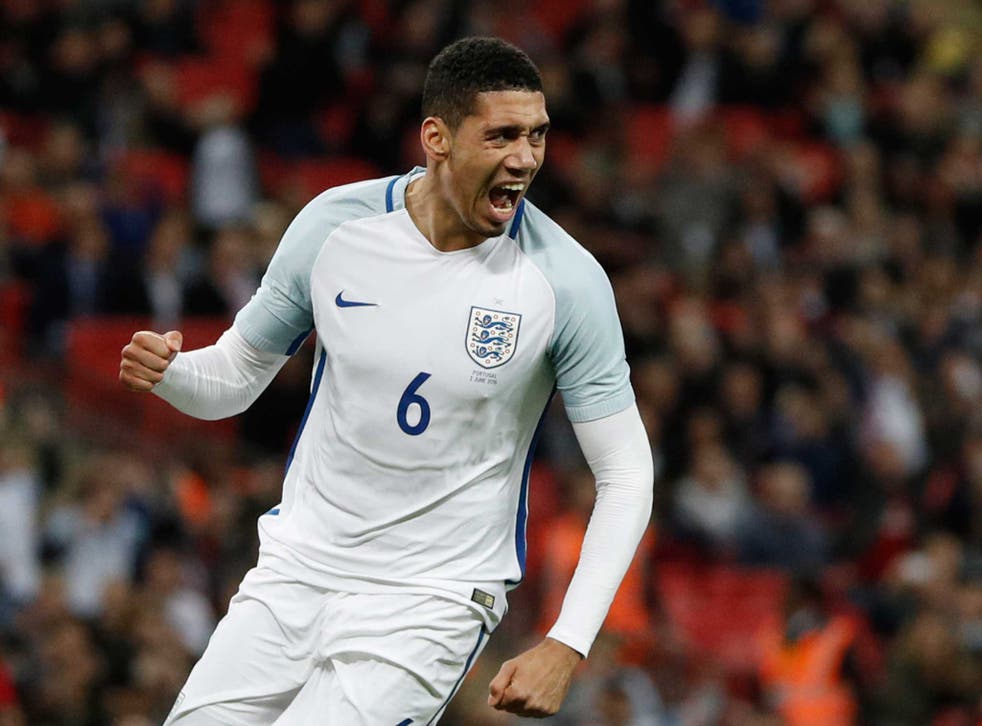 Welcome to our live coverage of England's Euro 2016 warm-up win against Portugal at Wembley.
England defeat Portugal after late Chris Smalling header
England team: Hart, Walker, Rose, Smalling, Cahill, Dier, Milner, Alli, Rooney, Kane, Vardy.
England's first Group B game against Russia is on 11 June
Follow the latest score and breaking news below...
Read more...
Wayne Rooney says the best way to treat Marcus Rashford at Euro 2016 is to 'let him play'
Wayne Rooney, my man of words, can take us places, believes Hodgson
England Euro 2016 squad: Marcus Rashford inclusion gives Roy Hodgson his impact option
England Euro 2016 squad: Wildcard Marcus Rashford squeezed Danny Drinkwater out of trip to France
Twenty years of hurt: Three Lions remember England's thrilling Euro 96 campaign
1464891477
Okay - 30 minutes to go here at Wembley until kick-off. Can Rooney, Kane and Vardy in the same team work?
Simon Rice
2 June 2016 19:17
1464897094
48 min: Some decent possession play from Portugal with Nani, in his roel as captain tonight, getting involved. Bit of a snorefest though.
Simon Rice
2 June 2016 20:51
1464897342
52 min: England finally get the ball back and unlike Portugal actually do something with it. Good pull-back from Rose which ends with Milner having a shot from range. It's blocked though.
Simon Rice
2 June 2016 20:55
1464897449
54 min: Danilo goes down clutching his face after a coming together with Vardy. Why? That's anyone's guess. The Leicester striker was nowhere near his face.
Simon Rice
2 June 2016 20:57
1464898175
66 min: Alli has it in the back of the net - but well after the referee had blown for a free-kick. Vardy goes off for Sterling. Milner off for Wilshere.
Simon Rice
2 June 2016 21:09
1464898319
69 min: England immediately looking a little more dangerous after those changes with Alli nearly putting Rooney through on goal.
Simon Rice
2 June 2016 21:11
1464898528
72 min: Rooney appears to have shifted to the left which is allowing Kane to come more central. Alli has shifted more central as well allowing him and Kane to try and replicate what they do for Spurs on the international stage. Renato Sanches is on for Portugal.
Simon Rice
2 June 2016 21:15
1464898659
74 min: Sanches is already causing England pproblems. It took Rooney, Sterling and Rose combined to bring him down there.
Simon Rice
2 June 2016 21:17
Join our new commenting forum
Join thought-provoking conversations, follow other Independent readers and see their replies