England vs Scotland World Cup 2018 qualifier date announced
The match at Hampden Park will be on a Saturday
Martyn Ziegler
Sunday 26 July 2015 21:58 Comments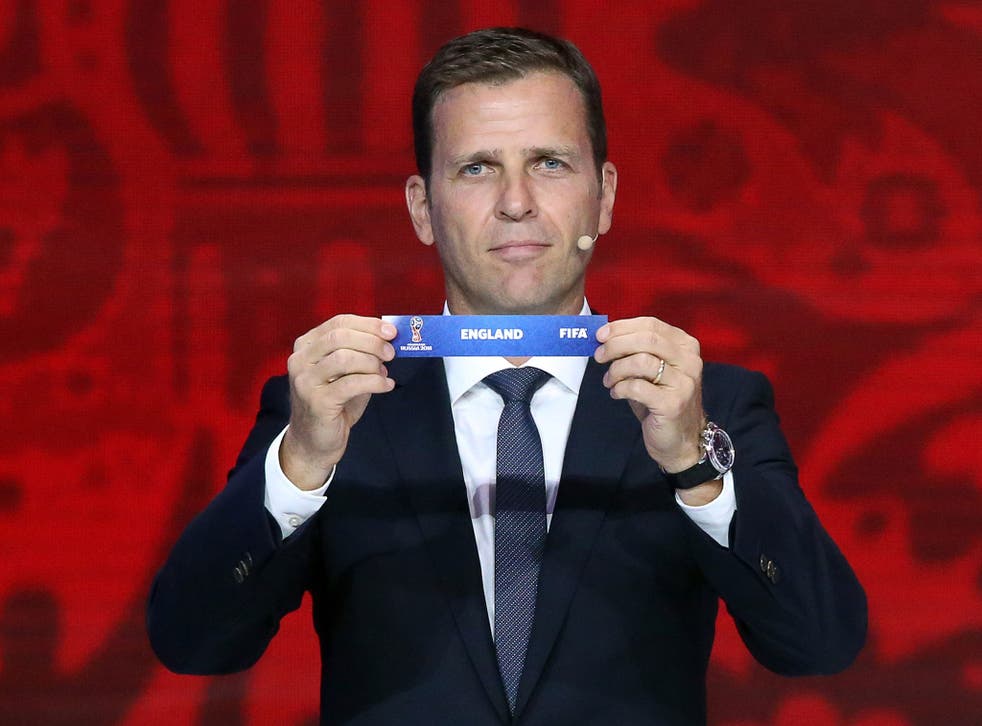 England's World Cup qualifier against Scotland at Wembley will be held on a Friday night, it has been announced.
The match will take place on Friday November 11, 2016, with a 7.45pm kick-off. The return match will take place at Hampden Park on Saturday June 10 2017, with a kick-off time of 5pm.
England will begin their World Cup qualifying campaign away against Slovakia, with a home match against Malta and another trip to Slovenia before they meet Scotland. Scotland's first qualifier will be away against Malta.
England will conclude their campaign away to Lithuania on October 8, 2017, with Scotland rounding off their fixtures in Slovenia the same evening.
Wales and the Republic of Ireland will meet in Dublin on March 24, 2017 and the return match will be in the final round of games on October 9 that year.
Northern Ireland travel to face world champions Germany on October 11, 2016 and will host them in Belfast on October 5, 2017.
England manager Roy Hodgson has no fears about filling Wembley for England's World Cup qualifiers - so long as the national team play good football.
Apart from the obvious attraction of the game against Scotland in November next year, England's other Group F opponents are less than glamorous - Slovakia, Slovenia, Lithuania and Malta.
Hodgson insists all the England games can be a big draw to fans - as was the case when the Euro 2016 qualifier against Slovenia in November drew a crowd of more than 82,000. That was good news for the Football Association's coffers after the qualifier against San Marino the previous month saw a record low for a competitive game at the new Wembley of 55,990 spectators.
Hodgson, who is anticipating an "unbelievable" atmosphere for the Scotland games, said: "No, there will be no issue. Wembley will be filled if the qualifying group is in any way tight and it will certainly be filled if the England team is playing good football.
"If our young players can continue to progress and excite the public we won't have any problem filling Wembley.
"Furthermore, these days our friendly matches are played against such top-quality opposition so we can fill Wembley on those occasions too, so I don't have any reservations."
Hodgson also believes extra interest in the group will be stimulated by the Scotland matches, the first competitive meetings between the sides since a Euro 2000 play-off in 1999 where England won 2-1 on aggregate over two legs.
He added: "The Scotland fixture stands out as it's the oldest rivalry among football nations and if the friendlies are anything to judge by they will be very exciting games, and very tense and intense. The atmosphere will be unbelievable.
"If anyone wants to see what a really fanatic football atmosphere is like I would invite them to Wembley when we play Scotland or to the match up there and they will see what passionate football support is all about."
England were top seeds in the draw and avoided both Italy and France among the second seeds - in fact they landed perhaps the easiest second seeds in the form of Slovakia, though Hodgson said they should not be underestimated.
"Slovakia are doing very well at the moment, came out of Pot Two and that will be an interesting fixture for us as we haven't played them for a while," he said.
"When it comes to Slovenia and Lithuania we have very recent knowledge of playing them which I think is advantageous although having said that a year's a long time in football and it could be a year and half before we play them and their teams could change enormously in that period of time."
England won both their recent friendlies against Scotland, in 2013 and last year, but Scottish Football Association president Alan McRae said the competitive matches will be "a different ball game" under manager Gordon Strachan.
McRae told Press Association Sport: "We have made steady process, Gordon has got the team playing - they are committed and organised and he has got them into great shape so although individually our players don't compare to England I think on the day they will.
"I'm sure Gordon and his staff and players will all look forward to these two games. This will be a totally different ball game to the two friendlies.
"I think we could sell the stadium out twice over at least so from a financial point of view it's very good too."
Here is the full list of games for all the home nations...
ENGLAND
2016
September 4: (a) v Slovakia
October 8: (h) v Malta
October 11: (a) v Slovenia
November 11: (h) v Scotland
2017
March 26: (h) v Lithuania
June 10: (a) v Scotland
September 1: (a) v Malta
September 4: (h) v Slovakia
October 5: (h) v Slovenia
October 8: (a) v Lithuania
NORTHERN IRELAND
2016
September 4: (a) v Czech Republic
October 8: (h) v San Marino
October 11: (a) v Germany
November 11: (h) v Azerbaijan
2017
March 26: (h) v Norway
June 10: (a) v Azerbaijan
September 1: (a) v San Marino
September 4: (h) v Czech Republic
October 5: (h) v Germany
October 8: (a) v Norway
REPUBLIC OF IRELAND
2016
September 5: (a) v Serbia
October 6: (h) v Georgia
October 9: (a) v Moldova
November 12: (a) v Austria
2017
March 24: (h) v Wales
June 11: (h) v Austria
September 2: (a) v Georgia
September 5: (h) v Serbia
October 6: (h) v Moldova
October 9: (a) v Wales
SCOTLAND
2016
September 4: (a) v Malta
October 8: (h) v Lithuania
October 11: (a) v Slovakia
November 11: (a) v England
2017
March 26: (h) v Slovenia
June 10: (h) v England
September 1: (a) v Lithuania
September 4: (h) v Malta
October 5: (h) v Slovakia
October 8: (a) v Slovenia
WALES
2016
September 5: (h) v Moldova
October 6: (a) v Austria
October 9: (h) v Georgia
November 12: (h) v Serbia
2017
March 24: (a) v Republic of Ireland
June 11: (a) v Serbia
September 2: (h) v Austria
September 5: (a) v Moldova
October 6: (a) v Georgia
October 9: (h) v Republic of Ireland
Register for free to continue reading
Registration is a free and easy way to support our truly independent journalism
By registering, you will also enjoy limited access to Premium articles, exclusive newsletters, commenting, and virtual events with our leading journalists
Already have an account? sign in
Join our new commenting forum
Join thought-provoking conversations, follow other Independent readers and see their replies