EU referendum: What consequences will Brexit have on British football and what can be done to limit the cost?
The EU's freedom of movement policy has helped Britain's biggest clubs in the transfer market  
Samuel Stevens
Friday 24 June 2016 13:49 Comments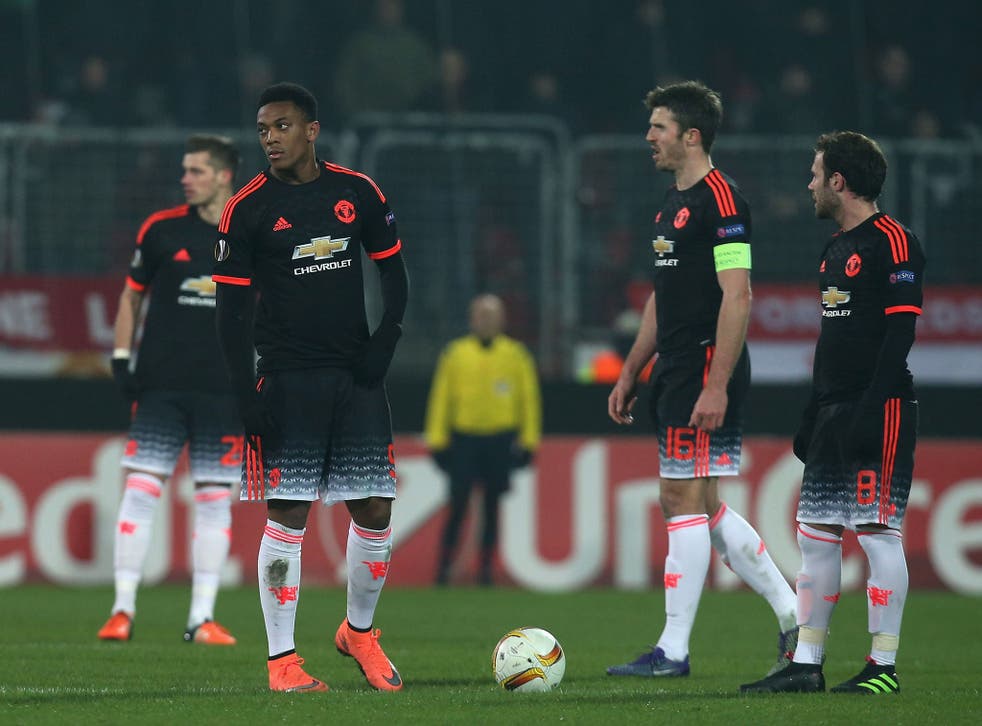 The United Kingdom is to leave the European Union, plunging the country into uncertain political, financial and social terrain, but sport, too, faces an unclear future.
While the ramifications for the country – and indeed the wider mainland continent – have been left mostly to guesswork, calculating the consequences on sport also presents difficulties.
Indeed, Karren Brady, West Ham United's vice-chairman, wrote a letter in January to the chairmen of every senior professional club in England, Scotland and Wales, claiming the UK "cutting ourselves off from Europe would have devastating consequences".
Freedom of movement, a principle central to the European project, has allowed sportsmen and women to earn a living in the UK without the need for a complicated work permit process.
Non-EU citizens, on the other hand, usually have to meet Home Office registration criteria. Football players in particular have to play a specific number of matches for their national sides in order to qualify for a move to the Premier League.
Anthony Martial, the £38m Manchester United striker, or N'Golo Kante, the midfield sensation at champions Leicester City, would almost certainly have been refused entry if not for EU-specific regulations.
Of course, the British government may decide to replicate these criteria in future and indeed expand its canvas beyond EU countries. If not, however, British clubs will be forced to pursue established internationals, increasing already astronomical transfer fees as European clubs take advantage of the situation.
In February, Daniel Geey, a partner at sports and media law firm Sheridans, suggested to The Independent that a new policy would be developed. "I don't think the same standards would be applied to players from the EU as they currently are to non-EU players," said Geey. "Arranging bilateral regulations for footballers won't be the first thing on governments' minds so the FA and Home Office will need to have new work-permit rules."
There are naturally those, including the Professional Footballers' Association chairman, Gordon Taylor, who may believe Brexit will enhance English football, making it easier for clubs to develop home-grown talent.
One of the most common grievances with millennial Premier League football has been the influx of foreign talent swamping the English game and pushing young, locally-based talent down the pecking order.
The thoughts of Paul Shapiro, an associate at law firm Charles Russell Speechlys, add fuel to this theory of thought but he does offer an alternative.
He said: "In addition, British football clubs may find themselves only able to sign foreign players over the age of 18 as, outside the EU/ EEA, they would no longer be able to benefit from the exception under the current Fifa regulations given for transfers involving 16 and 17 year old footballers within the EU/EEA.
"Secondly, if EU law ceases to apply in the UK, the organisers of sports competitions may be able to more effectively restrict the number of foreign players that feature in match day squads as they could potentially include EU nationals and Kolpak players within any foreign player quota.
"Some governing bodies may see this as advantageous in that it would allow them to discriminate in favour of the development of English qualified players to the potential advantage of the national team whereas it could be damaging to leagues/clubs who would be less competitive in their ability to attract the best players from across the continent."
Brexit XI: Who would miss out?

Show all 11
Additionally, Brexit presents the possibility that the Premier League may struggle to attract the sort of television rights revenue of yesteryear. Next season, £5bn is set to flood through the English game but leaving the EU presents problems going forward.
Geey added: "They are happy with things as they are, but they could be affected by future legislation when it comes to selling rights to EU countries if the commission feels there are competition issues for EU citizens."
Richard Scudamore, the Premier League chairman, came out in defence of the Remain camp earlier this week, arguing that it would be "incongruous" for him to back the UK leaving.
Speaking on Radio 5 live he said: "There is an openness about the Premier League which I think it would be completely incongruous if we were to take the opposite position.
"Nobody bears the scars more than me of having to go and negotiate in Brussels and try and organise things a little bit in our interests in terms of the European machine.
"Ultimately you can't break away, you can't just pull out, you have to get in and negotiate and try and organise and try and influence."
Register for free to continue reading
Registration is a free and easy way to support our truly independent journalism
By registering, you will also enjoy limited access to Premium articles, exclusive newsletters, commenting, and virtual events with our leading journalists
Already have an account? sign in
Join our new commenting forum
Join thought-provoking conversations, follow other Independent readers and see their replies