Euro 2016: 99.8% of Iceland TV viewers watched historic Euro 2016 win over England
The round of 16 clash dominated television screens across the country
Mark Critchley
Wednesday 29 June 2016 11:22 Comments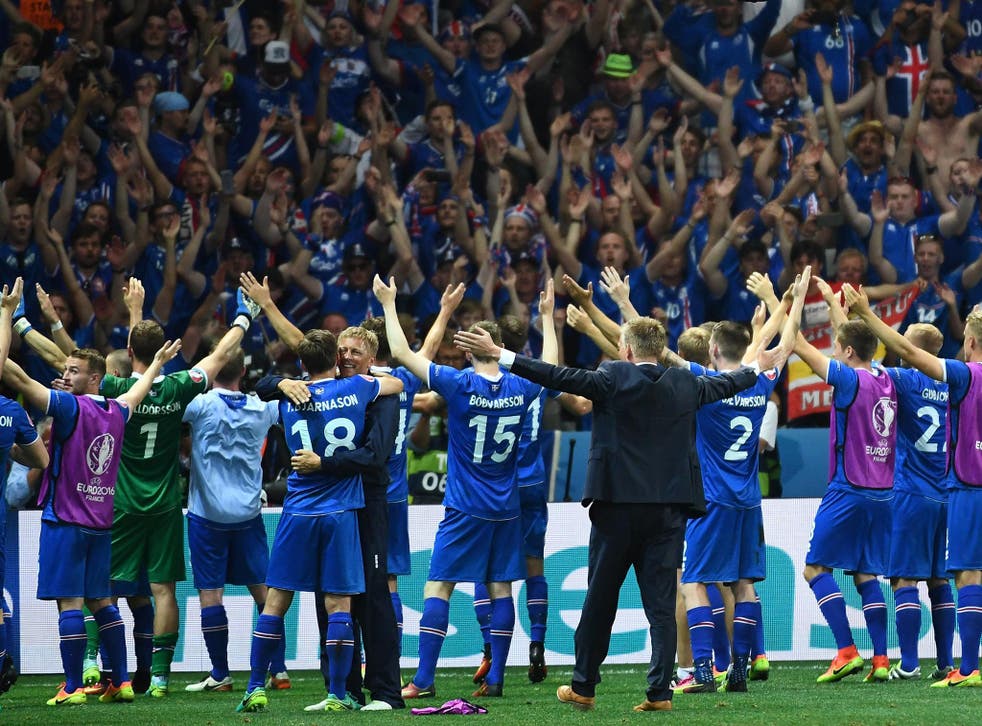 Almost everyone watching television in Iceland on Monday night was tuned in to the country's historic European Championships victory over England.
99.8 per cent of Iceland's TV audience saw Klobeinn Sigthorsson's 18th-minute strike ultimately seal a 2-1 victory over Roy Hodgson's side.
As reported by AS, the Spanish newspaper, only 0.2 per cent of viewers were watching another channel at the time of the game.
The figure has been erroneously reported as referring to Iceland's entire population rather than its television audience.
Aftonbladet, the Swedish newspaper, made this error when claiming that the figure of 0.2 per cent non-watchers represented approximately 650 people.
The actual number, based on television audience, would be smaller still.
The statistic is just one of several to emerge out of Iceland and capture imaginations since the start of the tournament.
With 27,000 fans travelling from the north Atlantic island to France, around 8 per cent of the population is believed to be experiencing the adventure of Lars Lagerback's team first-hand.
It has also previously been calculated that, with 50,000 men aged between 20 and 40 in the country, each had a hypothetical chance of around 2,000/1 of being included in the 23-man squad.
And finally, when every player has his back to wall defending a slender lead, Iceland have 0.0034 per cent of their population behind the ball.
Register for free to continue reading
Registration is a free and easy way to support our truly independent journalism
By registering, you will also enjoy limited access to Premium articles, exclusive newsletters, commenting, and virtual events with our leading journalists
Already have an account? sign in
Join our new commenting forum
Join thought-provoking conversations, follow other Independent readers and see their replies