Euro 2016 final: Mark Clattenburg to referee Portugal vs France to FA Cup and Champions League feats
Clattenburg becomes just the second man to referee the Champions League and European Championship finals in the same season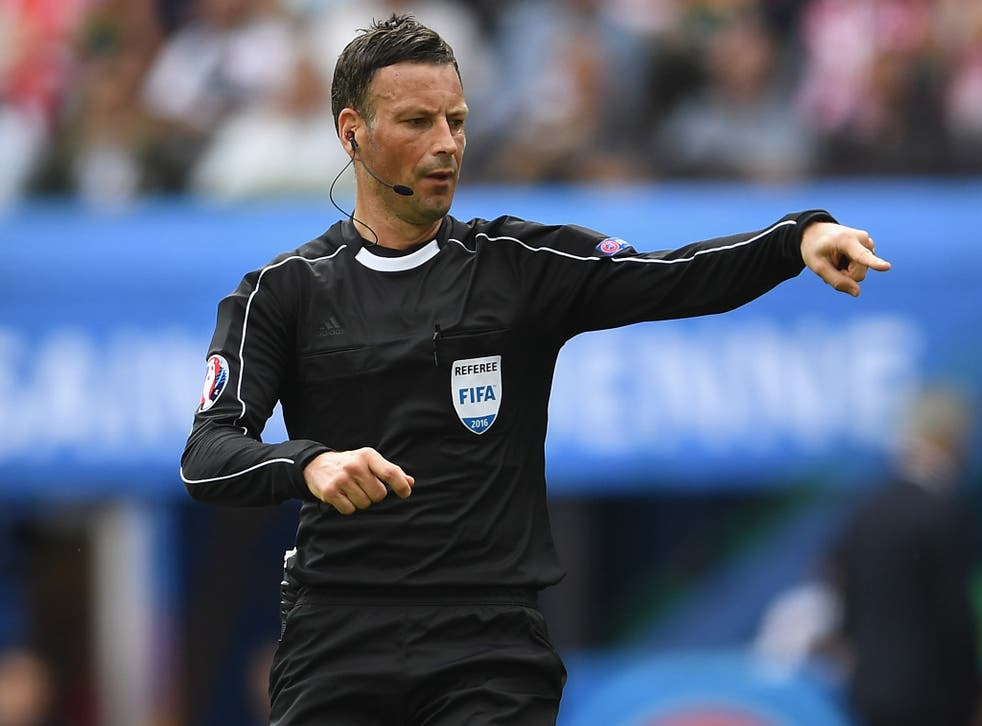 Mark Clattenburg will complete a referee treble after Uefa confirmed he will take charge of Sunday's Euro 2016 final, adding to his feats of officiating both the Champions League and FA Cup finals earlier this year.
Clattenburg will become the first Englishman to referee a European Championship final since Arthur Holland in 1964 when he takes charge of the match between Portugal and tournament hosts France at the Stade de France on Sunday.
Uefa confirmed on Friday that Clattenburg will take charge of the match, with fellow Premier League referees Andre mariner and Anthony Taylor serving as his additional assistants and Simon Beck and Jake Colin fulfilling the role of linesmen in an all-English set-up.
Portuguese referee Pedro Proenca took charge of the Euro 2012 final between Spain and Italy in which he became the first man to referee the Champions League and European Championship finals in the same season, meaning that Clattenburg will be the second to achieve the milestone.
The match will represent Clattenburg's fourth match of this year's tournament in France, having taken charge of Belgium vs Italy and Czech Republic vs Croatia in the group stages as well as Switzerland vs Poland in the last-16. He also served as a fourth official for the Group F encounter between Iceland and Austria.
Register for free to continue reading
Registration is a free and easy way to support our truly independent journalism
By registering, you will also enjoy limited access to Premium articles, exclusive newsletters, commenting, and virtual events with our leading journalists
Already have an account? sign in
Register for free to continue reading
Registration is a free and easy way to support our truly independent journalism
By registering, you will also enjoy limited access to Premium articles, exclusive newsletters, commenting, and virtual events with our leading journalists
Already have an account? sign in
Join our new commenting forum
Join thought-provoking conversations, follow other Independent readers and see their replies