FA determined to avoid unsavoury scenes when England face Holland
This time last year England's friendly in Germany was marred by the behaviour of some England fans, with some singing about World War II and doing Nazi salutes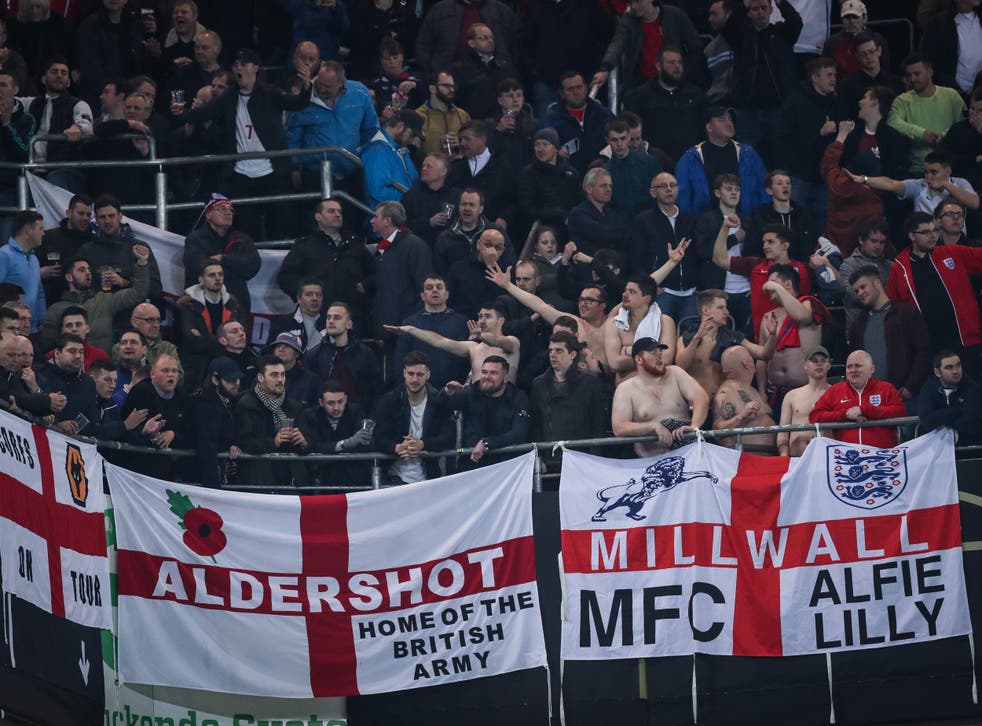 The Football Association are hoping to avoid a repeat of the unsavoury scenes of England's trip to Dortmund last year when England play in Amsterdam on Friday evening.
This time last year England's friendly in Germany was marred by the behaviour of some England fans, with some singing about World War II and doing Nazi salutes. Two fans have been given life-time bans from England games as well as three-year and five-year football banning orders in court.
The FA want to avoid any such unpleasant incidents this weekend, in a game that has some potentially troubling ingredients. There will be at least 5,200 official England fans at the Amsterdam Arena on Friday, all checked members of the ESTC (England Supporters Travelling Club). There is also the prospect of more fans who have not bought tickets through the FA, and thousands of English holidaymakers in Amsterdam too.
So the FA have reminded the England fans who have bought tickets that they will be representing their country and what that means, and that they must respect their hosts and opposition. The FA have been working closely with the British police who will be in Amsterdam for the game, and English ticket-holders must collect tickets from collection points in Amsterdam.
Join our new commenting forum
Join thought-provoking conversations, follow other Independent readers and see their replies