FA to introduce new whistle-blowing policy to avoid repeat of Mark Sampson controversy and aid player complaints
Former England Women manager was sacked when a previous 'inappropriate relationship' with a player was revealed, despite surviving separate allegations of bullying and racism by Eniola Aluko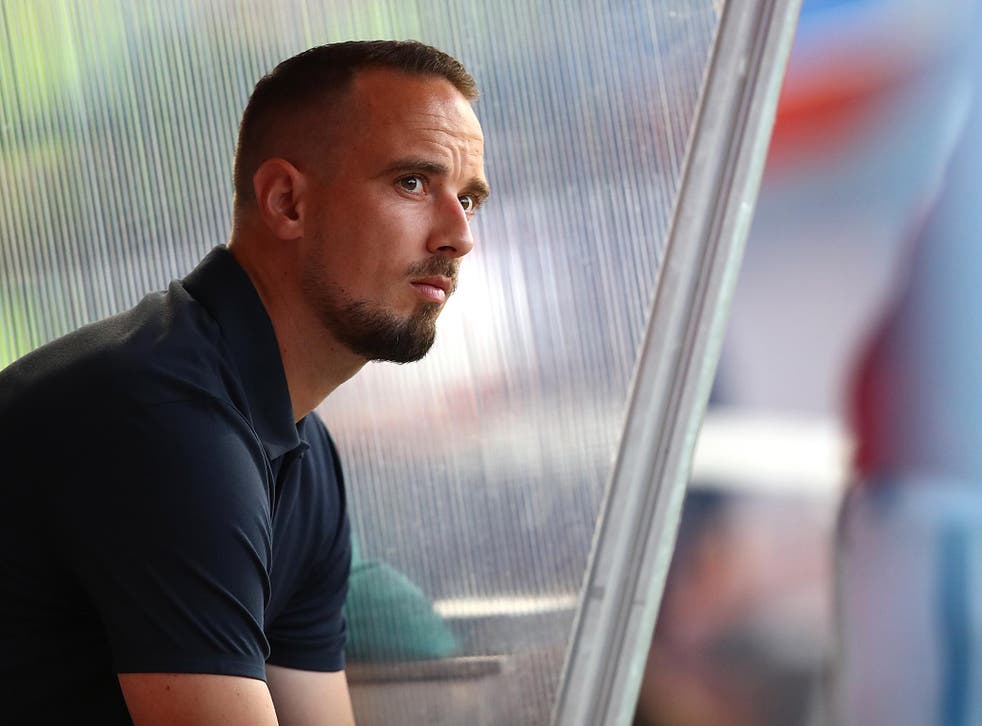 The Football Association will introduce a new whistle-blowing policy for players following the controversy which saw Mark Sampson sacked as manager of England Women.
The governing body is making a concerted effort to address the issues raised during the scandal, which saw Chelsea player Eniola Aluko accuse the former manager of bullying and racism.
Although Sampson was initially cleared of wrong-doing, the Welshman was eventually dismissed by the FA after details of an "inappropriate relationship" with a former player at Bristol City were re-examined by the organisation.
The FA was later scrutinised over its handling of the Aluko case at a Department for Digital, Culture, Media and Sport select committee, during which it was accused of behaviour 'bordering on blackmail' while calls were made for FA officials to resign.
The FA admitted that it had "lessons to learn" from last summer and, as such, was introducing a new initiative to ensure player grievances were more professionally and efficiently handled.
"Events of the past year had already made us well aware that were were lacking in a grievance and whistleblowing policy for our national teams," the FA said.
"A new policy has been produced in partnership with UK Sport and will be available to all players and for other sports to share.
"In addition to whistle-blowing and grievance polices we are also working with UK Sport to produce policies for codes of conduct for both players and coaches.
"We have developed a bespoke training programme on the topic of player care for our national coaches in partnership with UK Sport and Kick it Out that will deal with current day issues such as the differences between hard coaching/bullying, diversity and inclusion and mental health awareness training. This is being piloted in January and February of this year.
Chief executive Martin Glenn confirmed that the FA consulted Aluko when drawing up its new whistle-blowing programme.
"Yes, she was asked and this is a sport wide issue and we consulted with UK Sport and they were delighted to work with us," he said.
"How can elite players in a programme make a complaint and not jeopardise their place. UK Sport specifically asked to talk to Eni and she made some very useful suggestions which have largely been incorporated."
Glenn also said FA had learned from its appearance at last year's DCMS select committee meeting.
When asked if the DCMS hearing had damaged the FA's reputation, he said: "I think that may or may not be the case in terms of public perception. But clearly the DCMS hearing led to the impression that we didn't really understand the depth and complexity of these kind of cases.
"And, you know, that has to be seen as a fact. So what we've done is sucked it up and said, ok right, how do we get more sophisticated? How do we manage these differences? And that is the substance of what we are doing today. All you can do is learn."
Join our new commenting forum
Join thought-provoking conversations, follow other Independent readers and see their replies