Fifa crisis: German football federation president Wolfgang Niersbach resigns over tax evasion claims surrounding payment to Fifa over 2006 World Cup
Frankfurt prosecutors are investigating a payment of 6.7 million euros ($7.22 million) the federation made to Fifa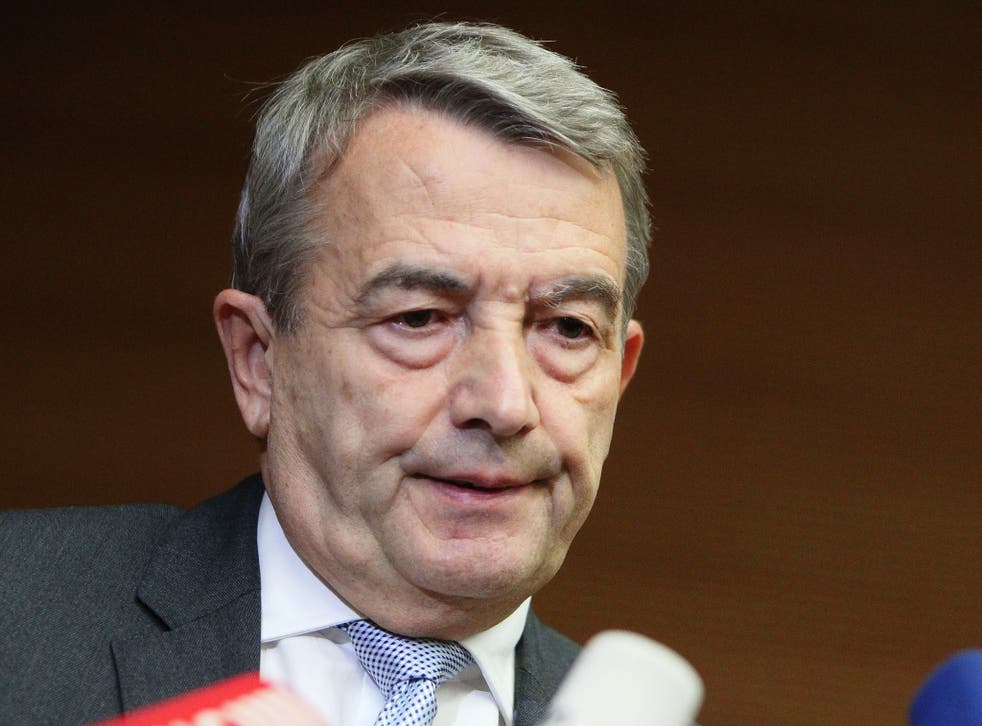 The president of the German football federation resigned on Monday over a Fifa payment that has resulted in a tax evasion probe.
Wolfgang Niersbach said after an emergency meeting of the federation that he was taking "political responsibility" for the affair, although he had no reason to "reproach myself."
Frankfurt prosecutors are investigating a payment of 6.7 million euros ($7.22 million) the federation made to FIFA in connection with the 2006 World Cup in Germany.
Niersbach, who has been the president of the federation (DFB) since 2012, is also a member of the executive committee of both Fifa and Uefa.
The 64-year-old Niersbach said he was stepping down "with a heavy heart" and "I can say in good conscience that I have nothing to reproach myself" with over the payment at the center of the case.
Niersbach was a high-ranking member of the 2006 World Cup organizing committee in charge of media and marketing and said in a statement released late Monday that he had not been involved in the payment and did not know about it at the time.
His predecessor, Theo Zwanziger, had accused Niersbach of lying and said he had been aware of the payment at the time. Zwanziger has also said that Germany used a slush fund to buy votes for its successful bid to stage the 2006 World Cup.
When the affair broke, Niersbach said last month that the money was paid to FIFA in return for a substantial grant to the organizing committee in a deal brokered by Franz Beckenbauer and the now suspended Fifa President Sepp Blatter. It was paid through a French businessman and later repaid, according to Niersbach. Beckenbauer has spoken little on the subject, except to say that the deal was a mistake.
Frankfurt prosecutors say the payment was falsely declared to evade taxes.
Reuters
Register for free to continue reading
Registration is a free and easy way to support our truly independent journalism
By registering, you will also enjoy limited access to Premium articles, exclusive newsletters, commenting, and virtual events with our leading journalists
Already have an account? sign in
Register for free to continue reading
Registration is a free and easy way to support our truly independent journalism
By registering, you will also enjoy limited access to Premium articles, exclusive newsletters, commenting, and virtual events with our leading journalists
Already have an account? sign in
Join our new commenting forum
Join thought-provoking conversations, follow other Independent readers and see their replies