Fifa open disciplinary proceedings against England and Scotland for wearing poppies in World Cup qualifier
Both sides wore poppies on their armbands against Fifa's wishes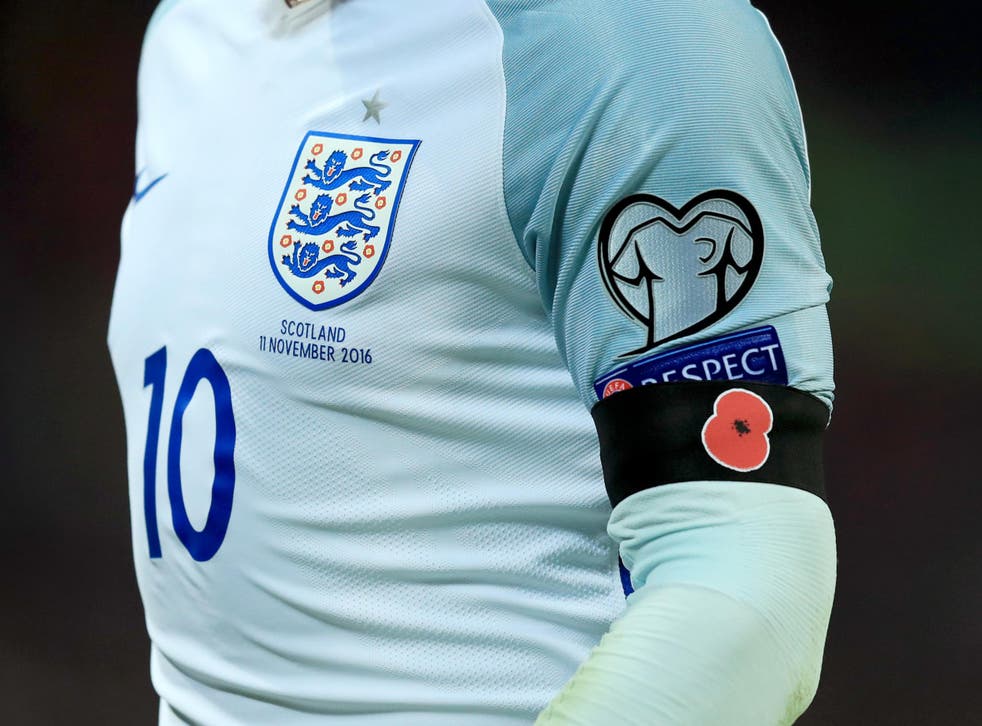 Fifa have opened up disciplinary proceedings against both England and Scotland after they chose to wear poppies on their armbands during last week's World Cup qualifier at Wembley.
Both the English and Scottish Football Associations defied Fifa's laws on Armistice Day by allowing their players to wear black armbands with poppies embroidered on them, despite football's governing body rejecting their initial request to do so.
Fifa's reasoning was that it broke regulations about the wearing of commercial, personal, political or religious messages.
The most likely punishment for the FA and SFA is a fine, but it is conceivable that Fifa could impose a World Cup qualifying points deduction as well.
FIFA announced that FA and SFA faced action on Thursday night with both facing the possibility of a fine, while even a World Cup points deduction is possible.
"We can confirm that disciplinary proceedings have been opened on this matter," a Fifa spokesman said.
"We cannot comment further at this stage nor speculate on any outcome or provide an estimated timeline."
The FA had previously said they would contest any fine or sanction imposed on them, believing their "legal position is right and our moral position is right".
England won the game at Wembley 3-0, thanks to goals from Daniel Sturridge, Adam Lallana and Gary Cahill.
Join our new commenting forum
Join thought-provoking conversations, follow other Independent readers and see their replies