England and Scotland did not wear poppies in 1999, so why the sudden outcry to defy Fifa ban and pay tribute?
England also didn't wear poppies on Remembrace Day in 1987 when they played Yugoslavia, yet the FA will now risk a points deduction to do so against Scotland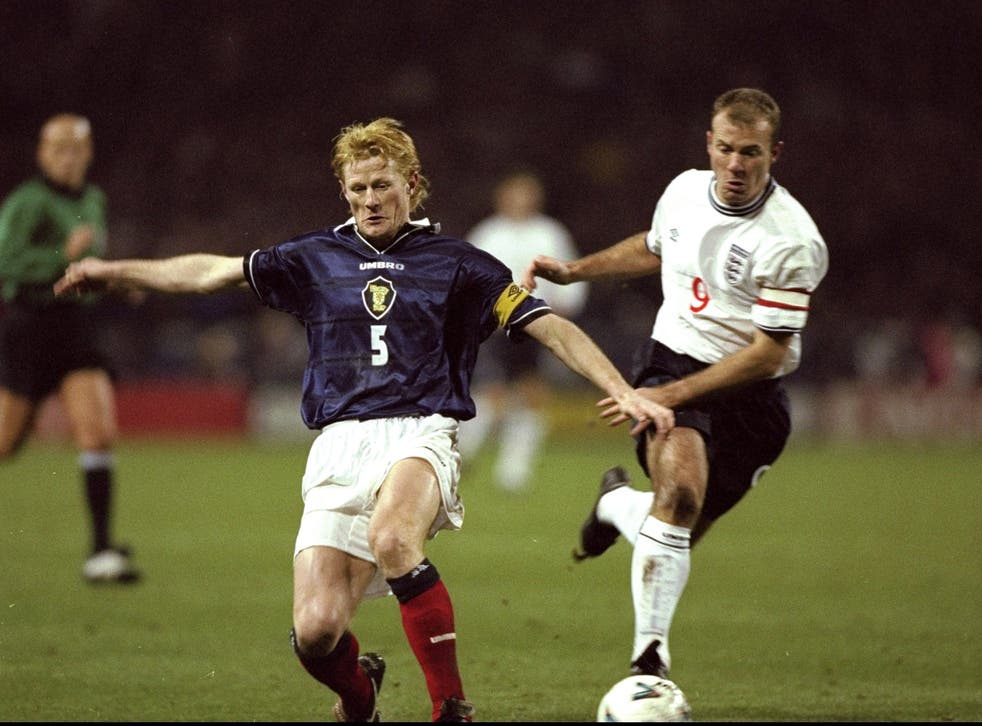 The Football Association confirmed on Wednesday that both England and Scotland will wear poppies when they play in a 2018 World Cup qualifier on Armistice Day next Friday, despite Fifa rules banning them from doing so, but the furore that has arisen over the decision is completely different to the last time to two nations met in November.
Fifa do not allow countries to make any "political of religious statements", and are so far standing firm on their decision not to allow England or Scotland players to display poppies on their shirts when they play on Friday 11 November.
Fifa's secretary general Fatma Samba Diouf Samoura has flown to London to hold further talks with the FA over their decision to wear black armbands with poppies on – as England players did in 2011 when they played Spain – but her comments upon her arrival suggested that Fifa will not budge on their stance.
"Britain is not the only country that has been suffering as a result of war," the Senegalese said. "Syria is an example. My own [African] continent has been torn by war for years. The only question is 'why are we doing exceptions for just one country and not the rest of the world.'"
However, it has since been noted that England and Scotland have played each other in November in the past, with the Euro 2000 play-off between the two sides taking place on the 13 and 17 of November.
On that occasion, as the pictures below reveal, neither side wore poppies or any other tributes to those who have lost their lives in war, nor was a minute's silence before either match.
Furthermore, England have also played on Remembrance Day when they beat Yugoslavia 4-1 in 1987. Again, the players did not wear poppies, but on both occasions there was no public outrage and the FA did not face any criticism.
Theresa May: Fifa ban on poppies outrageous
The advancements in technology and, in particular, social media have meant that it has become much easier for fans and critics alike to voice anger, frustration or criticism in the public domain, and with both the FA and the England national team managing Twitter accounts, it is not hard to let them know your thoughts.
Given that the remembrance poppy came into use after the First World War – first used by the American Legion before the United Kingdom, Canada, Australia and New Zealand adopted them too – it is not a case of the poppy being less of a tribute two decades ago than it is today.
Join our new commenting forum
Join thought-provoking conversations, follow other Independent readers and see their replies