Sepp Blatter and Michel Platini have 90-day ban appeals rejected by Fifa
World football governing body's appeal committee has rejected the appeal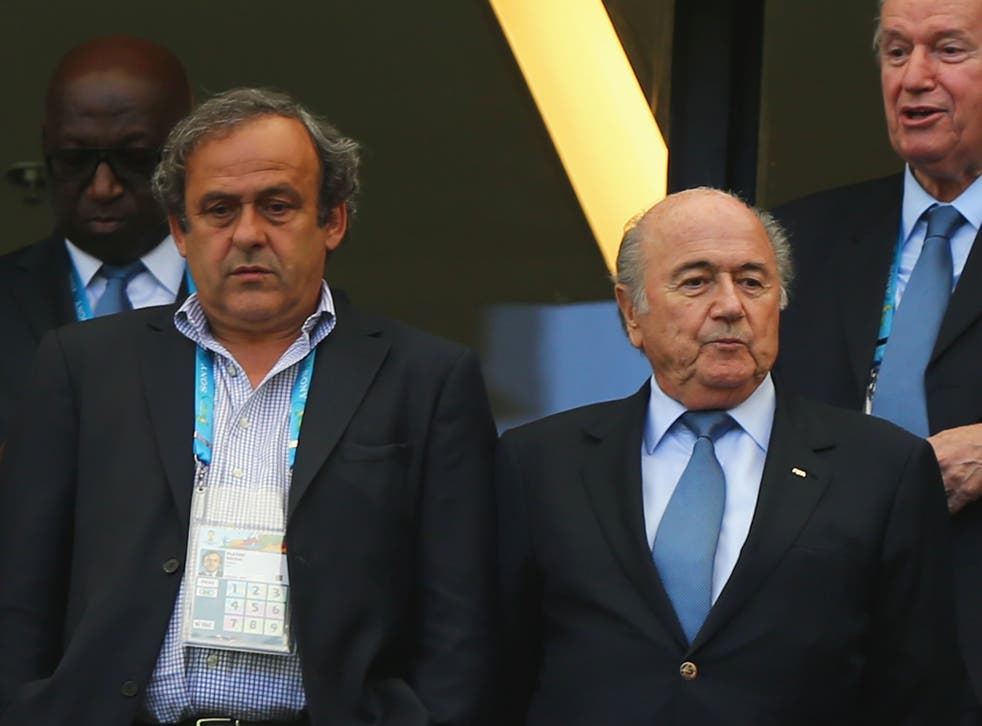 Sepp Blatter and Michel Platini have had their appeals against 90-day provisional bans rejected by FIFA's appeals committee.
Platini and outgoing FIFA president Blatter were both provisionally suspended by FIFA's ethics committee over a £1.3million payment made to the UEFA president in 2011 for work said to be carried out more than nine years previously.
Platini and Blatter lodged appeals against the provisional suspension and after these were rejected they are now expected to take their cases to the Court of Arbitration for Sport.
The adjudicatory panel of FIFA's ethics committee is due to hold hearings into the misconduct charges before Christmas, and both men could face lengthy bans if the cases are found proved.
FIFA said in a statement that for both Blatter and Platini "the FIFA appeal committee rejected the appeal in full and confirmed in its entirety the decision concerning provisional measures taken ex parte by the adjudicatory chamber of the independent ethics committee".
Blatter can still request a hearing from the ethics committee's adjudicatory chamber to challenge the suspension, but Platini has already gone down this route and failed to have the chamber revoke his suspension and his only option now is to go to CAS.
FIFA's statement added: "According to article 67 of the FIFA statutes, the decisions may be appealed before the Court of Arbitration for Sport (CAS)."
Platini's ban means his FIFA presidential election campaign has had to be put on hold. He is one of six candidates for the election on February 26 but no integrity check will be carried out until his case is resolved.
Platini and Blatter insist there was an oral agreement for the payment made in 1998 when the Frenchman started work as technical advisor for Blatter. No written agreement exists however and Platini's job ended in 2002 when he joined FIFA's ethics committee.
It was not until 2011 that the payment of 2million Swiss francs was made.
PA
Register for free to continue reading
Registration is a free and easy way to support our truly independent journalism
By registering, you will also enjoy limited access to Premium articles, exclusive newsletters, commenting, and virtual events with our leading journalists
Already have an account? sign in
Register for free to continue reading
Registration is a free and easy way to support our truly independent journalism
By registering, you will also enjoy limited access to Premium articles, exclusive newsletters, commenting, and virtual events with our leading journalists
Already have an account? sign in
Join our new commenting forum
Join thought-provoking conversations, follow other Independent readers and see their replies