Amnesty International warn Fifa over plans to expand 2022 World Cup into Saudi Arabia or the UAE
A 48-team, 80-game tournament would almost certainly mean games being played outside Qatar, as it has only committed to building eight stadiums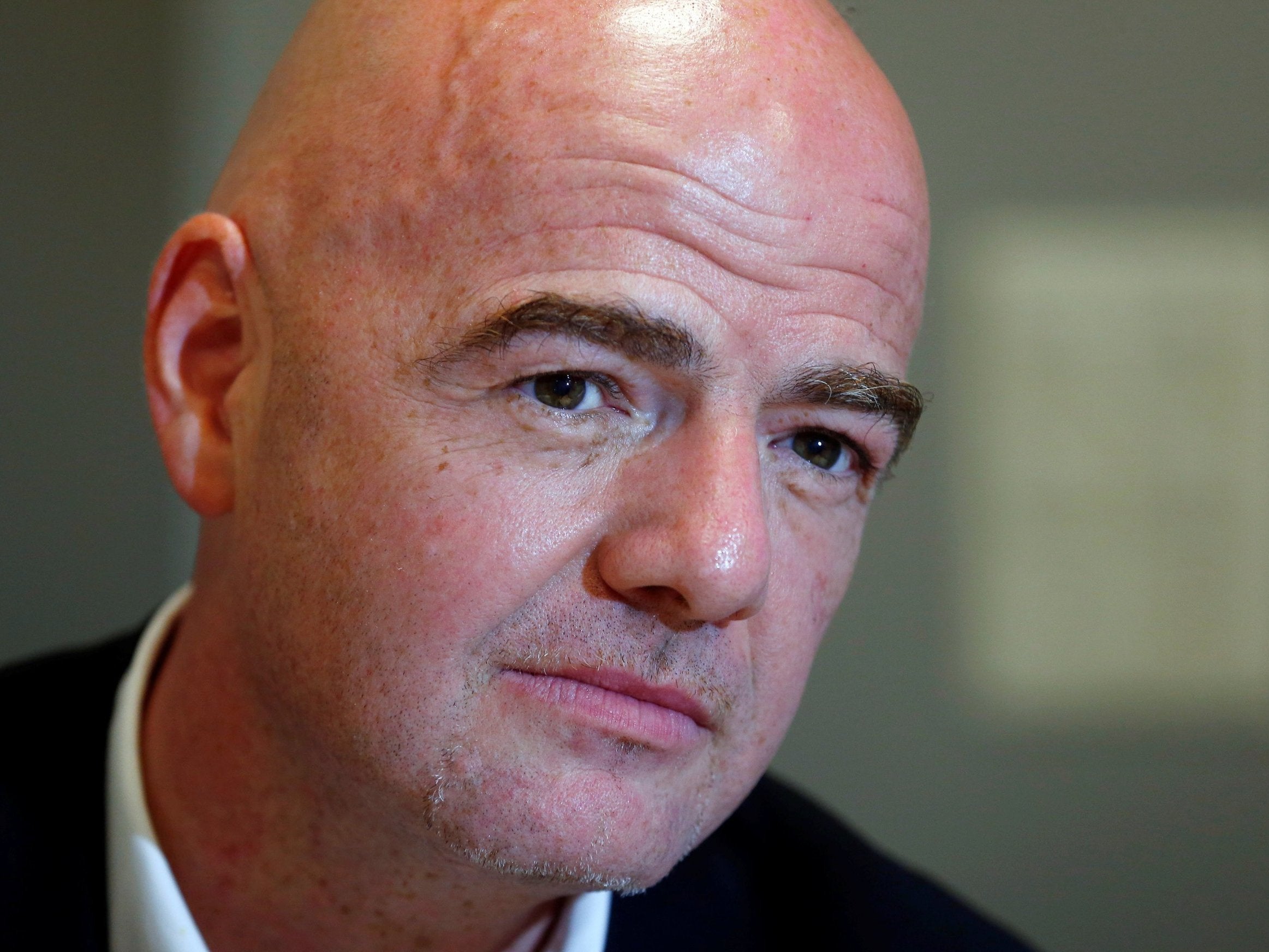 Amnesty International has told Fifa that any move to expand the 2022 World Cup into Saudi Arabia or the United Arab Emirates (UAE) must come with a call for both countries to improve their human rights records.
Earlier this year, Fifa president Gianni Infantino announced he wanted to explore the possibility of expanding the 2022 World Cup from 32 teams to 48, as has already been decided for the 2026 tournament, which will be hosted by Canada, Mexico and the United States.
Speaking this week Infantino admitted a 48-team, 80-game tournament would almost certainly mean games being played outside Qatar, as it has only committed to building eight stadiums.
The chances of Qatar agreeing to share its proudest moment, however, look remote, as it has been embroiled in a bitter diplomatic row with its neighbours, most notably Saudi Arabia and the UAE, since the summer of 2017.
The 20 contenders for 2018 Sports Personality of the Year
Show all 21
Somewhat optimistically, Infantino said: "Maybe football is a way to build bridges.
"We have seen as well with the bidding for 2026, the right to organise the World Cup was awarded to three countries which I think also don't have the very best political or diplomatic relationships. But football makes miracles, as we know."
He also said a shared tournament could have "positive effects" in the region and have a "nice impact" on Saudi Arabia, which has been under international scrutiny ever since journalist Jamal Khashoggi, a critic of the Saudi regime, was murdered at its consulate in Istanbul.
The UAE is also facing heavy criticism from academics, campaigners and the British government for its decision to give British student Matthew Hedges a life sentence for alleged spying, while both countries have also been strongly rebuked for their role in Yemen's brutal civil war.
In a statement Amnesty International UK's head of policy and government affairs Allan Hogarth said: "Gianni Infantino's idea comes at a time when both Saudi Arabia and the UAE are in the throes of cracking down on government critics and prominent human rights defenders.
"Any expansion of the Qatar World Cup into Saudi Arabia and the UAE ought to come with a proper acknowledgement from Fifa of the need to for both countries to substantially improve their human rights records.
"Not only have Saudi officials been involved in the grisly murder of Jamal Khashoggi, but jailed women's rights activists have reportedly been tortured by electrocution and flogging in prison in Jeddah. Meanwhile, in the UAE, Matthew Hedges is just the latest person to have been jailed after a sham trial."
Hogarth noted that Fifa already stands to make huge sums of money from a 2022 tournament staged in a country with a terrible record on workers' rights, a complaint that could be made about Qatar's neighbours, too.
"Wherever the 2022 World Cup is staged, the same human rights considerations should apply - namely, that construction workers don't suffer further exploitation as the infrastructure is put up, and that basic rights like freedom of speech aren't curtailed during the lead-up to the matches themselves," he added.
A Fifa spokesman said it is still conducting a "feasibility study" into whether the 2022 tournament can be expanded to 48 teams. A final decision on whether it stays at 32 teams or not will be made at the Fifa Council meeting next March in Miami.
For their part, the Qataris have always said they are "confident" in their ability to deliver a World Cup of whatever size is decided.
But on Wednesday, the organising committee's secretary general Hassan Al Thawadi said: "There are a lot of issues that need to be assessed and addressed. I don't want to pre-conclude what will be out there, but as of today it's a 32-team World Cup."
Join our commenting forum
Join thought-provoking conversations, follow other Independent readers and see their replies