Margaret Thatcher welcomed England footballers to No 10 by praising them for not cheating – 'unlike other teams'
Then-PM accused foreign players of 'impersonating the death scene from Richard III' when brought down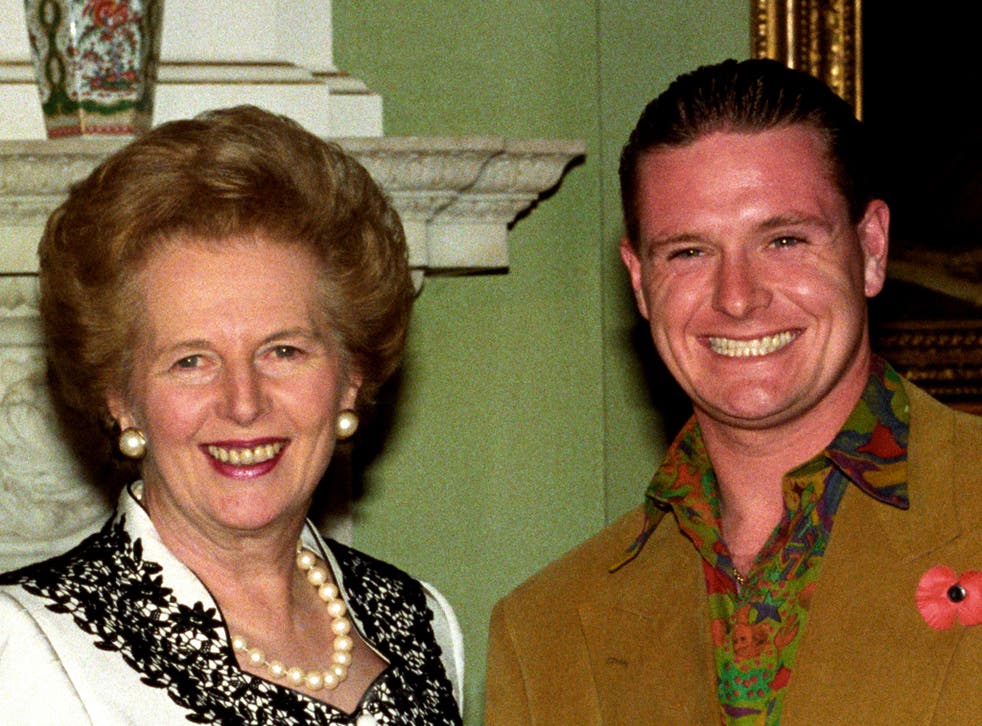 By battling their way to the semi-finals of the Italia 90 World Cup before (inevitably) losing to Germany on penalties, England's footballers made their nation, and their prime minister proud.
And – newly released Cabinet papers reveal – what made Margaret Thatcher most proud was that unlike players from other nations, the gentleman footballers of England never resorted to the dastardly foreign practice of diving.
The documents show that as Mrs Thatcher prepared to welcome some of the World Cup squad for tea and sandwiches at No 10, she planned to tell them: "We all noticed that when an England player was brought down, unlike other teams, our players did not immediately seek the Oscar for best actor for impersonating the death scene from Richard III.
"You got on calmly with the game and always accepted the referee's decision without demur."
"What was obvious throughout," Mrs Thatcher planned to add, "Was the very high level of sportsmanship you showed.
Sean Dyche accuses Arsenal players of encouraging children to dive
"I noticed how often it was the English player who after [clashing in going for the ball] was the first to stretch out the hand of friendship to the opposing player, to pick them up and continue the game."
The speaking notes also show Mrs Thatcher planned to tell players including future Match of the Day host Gary Lineker, and Paul Gascoigne, newly famous for his semi-final tears and for wearing a pair of fake plastic breasts when the team arrived back at Luton airport: "It was a very special honour and source of pride to this country that you won the Fifa Fair Play Trophy.
"Congratulations, and thank you for the renown you have brought for this country."
The Cabinet papers, which can now be viewed at the National Archives at Kew, also show how Downing Street was keen to use the reception to improve the image of a prime minister who was not known for her love of football, or its fans.
A written briefing ahead of the event made clear that her chief press secretary, Bernard Ingham, wanted to use the Downing Street tea to "help promote the image that you are not anti-football (but simply anti-hooliganism)".
Mrs Thatcher also planned to tell the players that while representing Britain's interests abroad she had watched the World Cup matches from "the mountains of Armenia, Moscow, Dublin, Andrews air force base, Washington, and of course Houston, Texas".
Her comments about diving were, if nothing else, topical. The 1990 World Cup final between West Germany and Argentina featured one of the most infamous alleged dives in the tournament's history.
Support free-thinking journalism and attend Independent events
Many spectators believed that German striker Jurgen Klinsmann contrived to con the referee and get Argentina's Pedro Monzon sent off with an acrobatic dive and theatrical writhing following minimal to non-existent contact with his opponent.
Klinsmann always maintained he had been subjected to a real foul that left him with a 15cm gash in his shin. When he turned up at Tottenham Hotspur for the start of the 1994-1995 season, however, virtually his first comment to the press was to ask whether there were any good diving schools in London.
When he marked his Spurs debut with a goal against Sheffield Wednesday he celebrated with a specially choreographed diving routine.
A lot of English football fans came to rather like him.
Join our new commenting forum
Join thought-provoking conversations, follow other Independent readers and see their replies