France 3 Honduras 0: Hugo Lloris reveals 'there was nothing we could do' about rogue spy drone that appeared over a France training session
Lloris says that bar kicking a ball, the players had to live with the drone as they couldn't see who was in control of the small spy camera device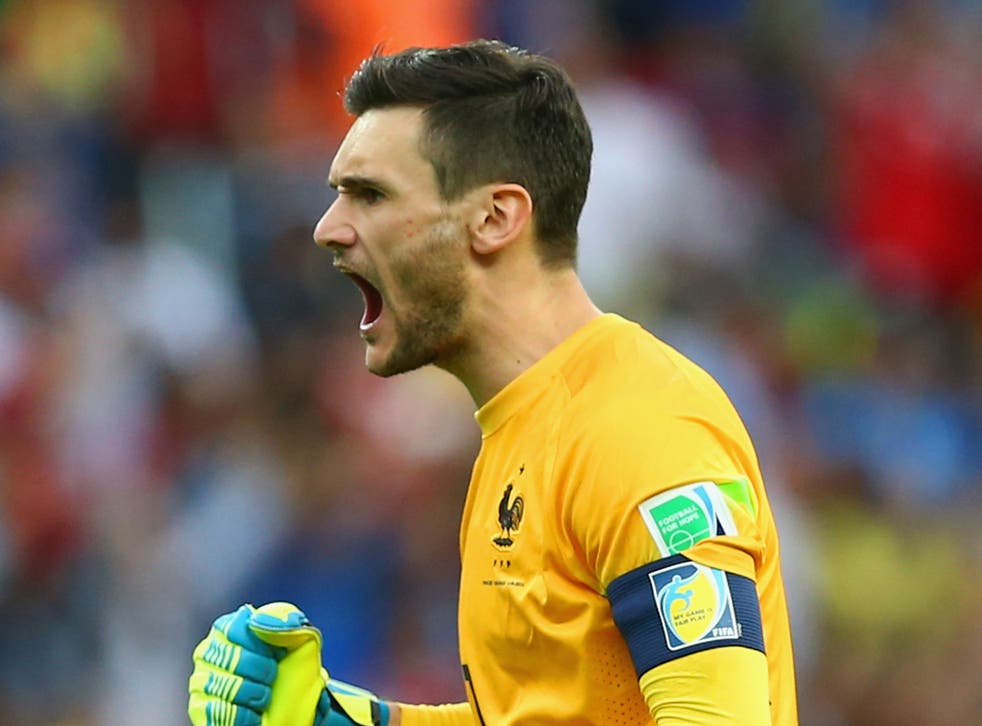 The France captain Hugo Lloris has provided the first description of the unmanned drone which flew over the squad's training session last week, revealing it looked like "a little helicopter" and that there was no way of preventing it spying on the players.
The national side's manager Didier Descamps has lodged an official complaint to Fifa about the drone which halted training at France's Ribeirao Preto base and Lloris, the Tottenham Hotspur goalkeeper said that it was an effective device.
"It's a good invention. It was very small and it flew well," he said. "It's a good object for journalists! We heard it and then we saw it. We didn't see anyone controlling [it]. Maybe they were behind the stand. It didn't stay over us for a long time. There was nothing we could do to stop it – maybe kick the ball at it. But it's a big challenge to hit it."
Asked if he thought the drone was an invasion of privacy, Lloris said that no squad could prevent a device being sent. "Players can do nothing about that. We can't have control of the drone. Maybe the guy is from the hotel just behind the stand and you can't see him. Maybe with a good job [from] security we can find him."
Karim Benzema's two goals in the 3-0 win over the Hondurans – his first match at a World Cup finals - has fuelled more of the "Benzemania" that Deschamps was asked about before the Honduras match.
France 3 Honduras 0 player ratings

Show all 22
Lloris said that the 26-year-old striker was at the peak of his form. He said: "He had a really good season with Real Madrid, he won the Champions League final and is in good confidence. He played well during the preparation games and he was in excellent condition to play today. He showed that, scored two, maybe three, depending on the Fifa decision, and it was important for him and for the team to start well because he is a decisive player for France. Maybe he is our key player and he showed it today.
"When you play for Real Madrid you have to be a special player. He is still young but he is an excellent player. He has a big talent and for him this competition is the perfect platform to show who he is to everyone.
"This was his first game at the World Cup after being left out four years ago. You never know what will happen in the future. The World Cup only comes every four years and when you have the chance to play you have to take it and enjoy the possibility to play at your best level and do everything for the team. That's what every player did today."
Register for free to continue reading
Registration is a free and easy way to support our truly independent journalism
By registering, you will also enjoy limited access to Premium articles, exclusive newsletters, commenting, and virtual events with our leading journalists
Already have an account? sign in
Register for free to continue reading
Registration is a free and easy way to support our truly independent journalism
By registering, you will also enjoy limited access to Premium articles, exclusive newsletters, commenting, and virtual events with our leading journalists
Already have an account? sign in
Join our new commenting forum
Join thought-provoking conversations, follow other Independent readers and see their replies