Gareth Bale would have 'made millions' if Real Madrid star had picked England over Wales, says agent Jonathan Barnett
Bale was eligible to play through his grandmother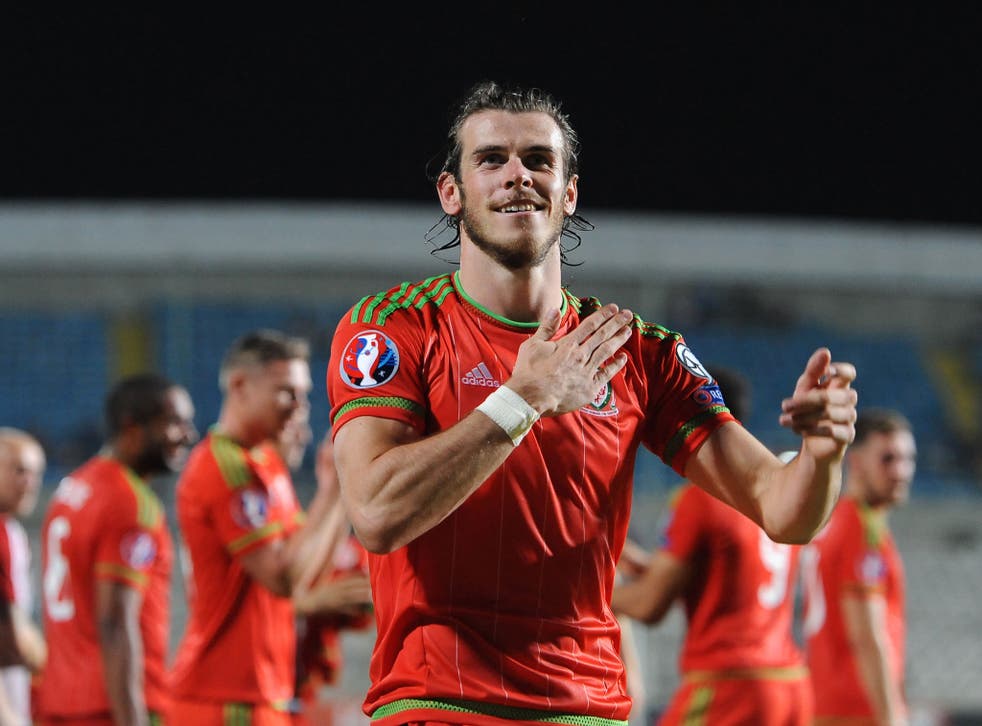 Gareth Bale has missed out on "millions" in sponsorship deals by refusing to play for England, his agent said. Jonathan Barnett revealed that when he attempted to persuade the winger to represent England, Bale's Welsh parents, Frank and Debbie, were vehemently against it.
Speaking at the Soccerex Convention in Manchester, Barnett said: "When we first got together when he was 15, we talked about whether he was going to play for England or Wales. I nearly got my head bitten off by his dad, who is fanatically Welsh, and his mum.
"He could have qualified through his grandmother and I tell you that it has cost him millions and millions of pounds. You can imagine what it would have been like if he were playing for England next summer in the Euros... but he does love playing for Wales."
Barnett insisted that, despite a difficult second season at Real Madrid, Bale had no desire to leave and was looking forward to playing in the new role coach Rafa Benitez has given him.
He said: "Now, he is not playing wide right, he is playing more centrally and that is going to suit him more and give him the sort of freedom he has with Wales. He enjoys that role because he was getting a little frustrated.
"Last season he didn't get the ball that much and when he did get it was slow. By the time he received it, there were already three men on him."
FIFA 16 - Top 20 players (and notable)

Show all 25
Barnett acknowledged that Bale had not been popular with a section of Real Madrid fans. "It is because the fans love Ronaldo," he said. "If you watch the way Real Madrid play this season, I think you will see a shift. I think things are maybe changing."
Join our new commenting forum
Join thought-provoking conversations, follow other Independent readers and see their replies