An angry Herve Renard is looking to make history with Morocco as the African Cup of Nations heats up
The stylish but feisty Frenchman has won this trophy before with two different nations, now he's eyeing a historic hat-trick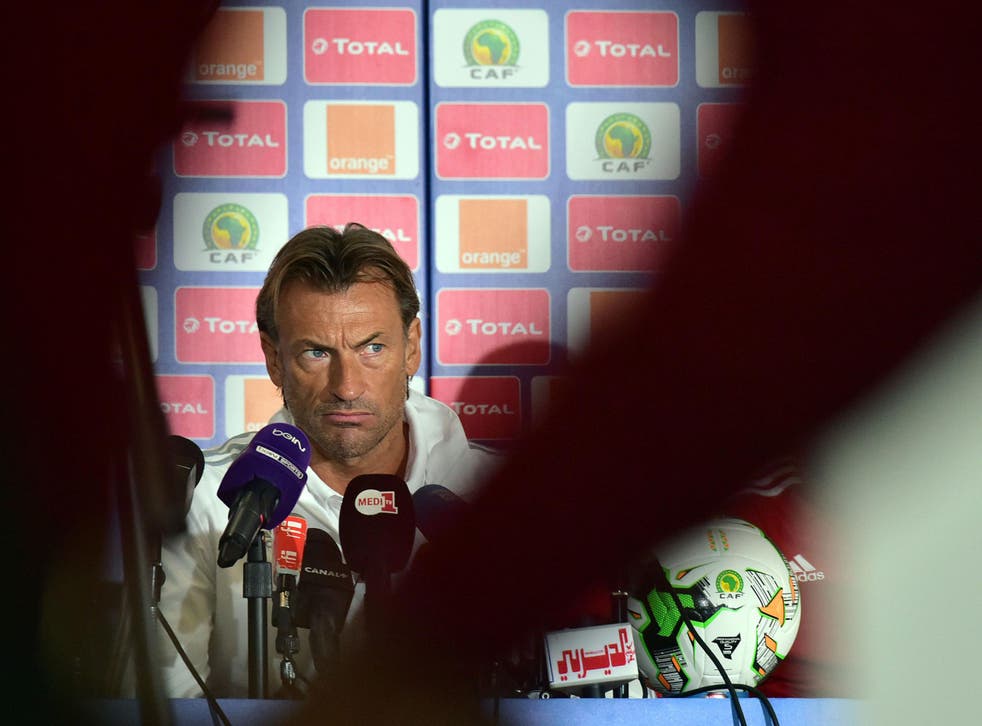 Herve Renard already enjoys lofty status in African football after winning two of the last three African Nations Cups, but if he takes a third title next week he will write himself a special place in soccer history.
Victory with Zambia in 2012 and Ivory Coast two years ago is an unique achievement and a third title with Morocco at the in Gabon would make him the first man to win a continental championship with three different countries.
Morocco take on Egypt in Port Gentil in the quarter-finals on Sunday after eliminating holders Ivory Coast in their last group game on Tuesday in a match that brought the 48-year-old much satisfaction.
"I've been waiting for this moment to prove what I can do," he told reporters, aiming a dig at the Ivorian press who had declared him initially unfit to coach their team two years ago but then celebrated him when they won the 2015 Nations Cup.
"There are people who told me that I was unworthy to coach. Then three weeks later, the same people were dancing on the tables. You change your coat every time," he added.
Not shy of confrontation, Renard is an angry presence as he patrols the touchline during games, barking orders and chastising players. But off the field he radiates charm as he tries to keep a lid on expectations.
"I think that when you win as we did against the Ivorians, you must always remain realistic," he told reporters.
"The knockout stages are a new competition altogether where you need a winning mindset. There are better teams than us in this Cup, but we have a chance to prove ourselves when we are confronted with them," Renard said.
Renard's film star good looks, lucky white shirt and booming voice pick him out from the crowd of coaches at the tournament but it is the pace of his ascent to the top of the game that is most remarkable.
A lower league professional in France who ran an office cleaning business after retiring, he decided to become a coach and landed a chance to be Claude Le Roy's assistant.
That was ahead of the tournament in Ghana in 2008. Less than a decade later he is the leading coach in African football and just three wins away from a legacy-making achievement.
Register for free to continue reading
Registration is a free and easy way to support our truly independent journalism
By registering, you will also enjoy limited access to Premium articles, exclusive newsletters, commenting, and virtual events with our leading journalists
Already have an account? sign in
Register for free to continue reading
Registration is a free and easy way to support our truly independent journalism
By registering, you will also enjoy limited access to Premium articles, exclusive newsletters, commenting, and virtual events with our leading journalists
Already have an account? sign in
Join our new commenting forum
Join thought-provoking conversations, follow other Independent readers and see their replies