Huddlestone's years of agony end with recall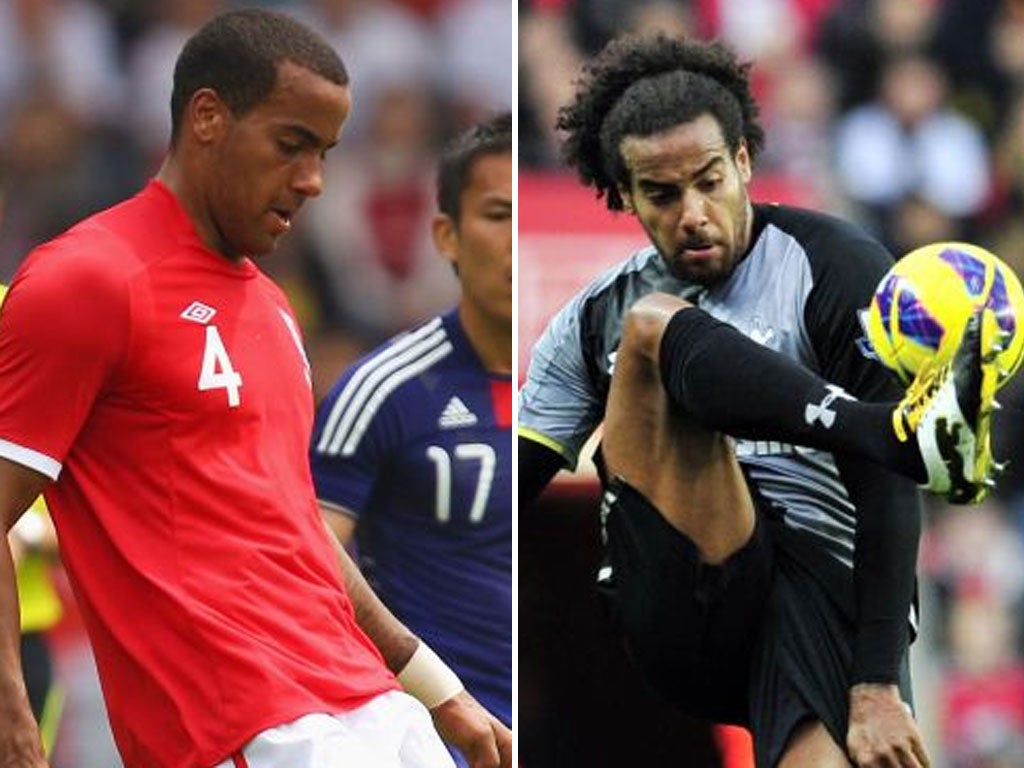 Tom Huddlestone has waited more than two years for an England call-up and, after forcing his way back into Tottenham Hotspur's side this season through sheer tenacity, his dream of an international return has finally been realised.
Huddlestone, 25, last played for England against Japan in a friendly ahead of the 2010 World Cup. Since then he has been hindered by a series of ankle ligament injuries, which kept him out for the bulk of last season.
But he will join Roy Hodgson's 23-man squad to take on Sweden on Wednesday as a late call-up in place of Jonjo Shelvey. If he plays, it will mark the end of an arduous road back to the national team.
After Huddlestone admitted last week that he had been "feeling his way back in" to the Spurs team following his lay-off, the return will surely signify that at last he is nearing his best.
Huddlestone, whose hairstyle has changed drastically since his last England cap, brought on by a vow to keep growing it until he scores again, said: "When you've been out for so long as I have it's a case of feeling your way back in. The Premier League can be punishing, you have to hit the ground running but I'm getting better and better with each game."
The midfielder, who made his England debut against Brazil in November 2009, had been earmarked at the start of the 2011-12 campaign as one player that then England manager Fabio Capello wanted to include in the Euro 2012 qualifiers against Wales and Bulgaria. However, after being ruled out by a second bout of surgery on his ankle, he needed another operation in February this year, which kept him out until the beginning of this season.
The first operation, in November 2010, had kept him out for five months of the previous season.
Join our commenting forum
Join thought-provoking conversations, follow other Independent readers and see their replies