Iceland fans leave viewers 'terrified' with perfectly synchronized chanting during Euro 2016 draw with Portugal
Supporters from the tiny nation were in full voice during their side's 1-1 draw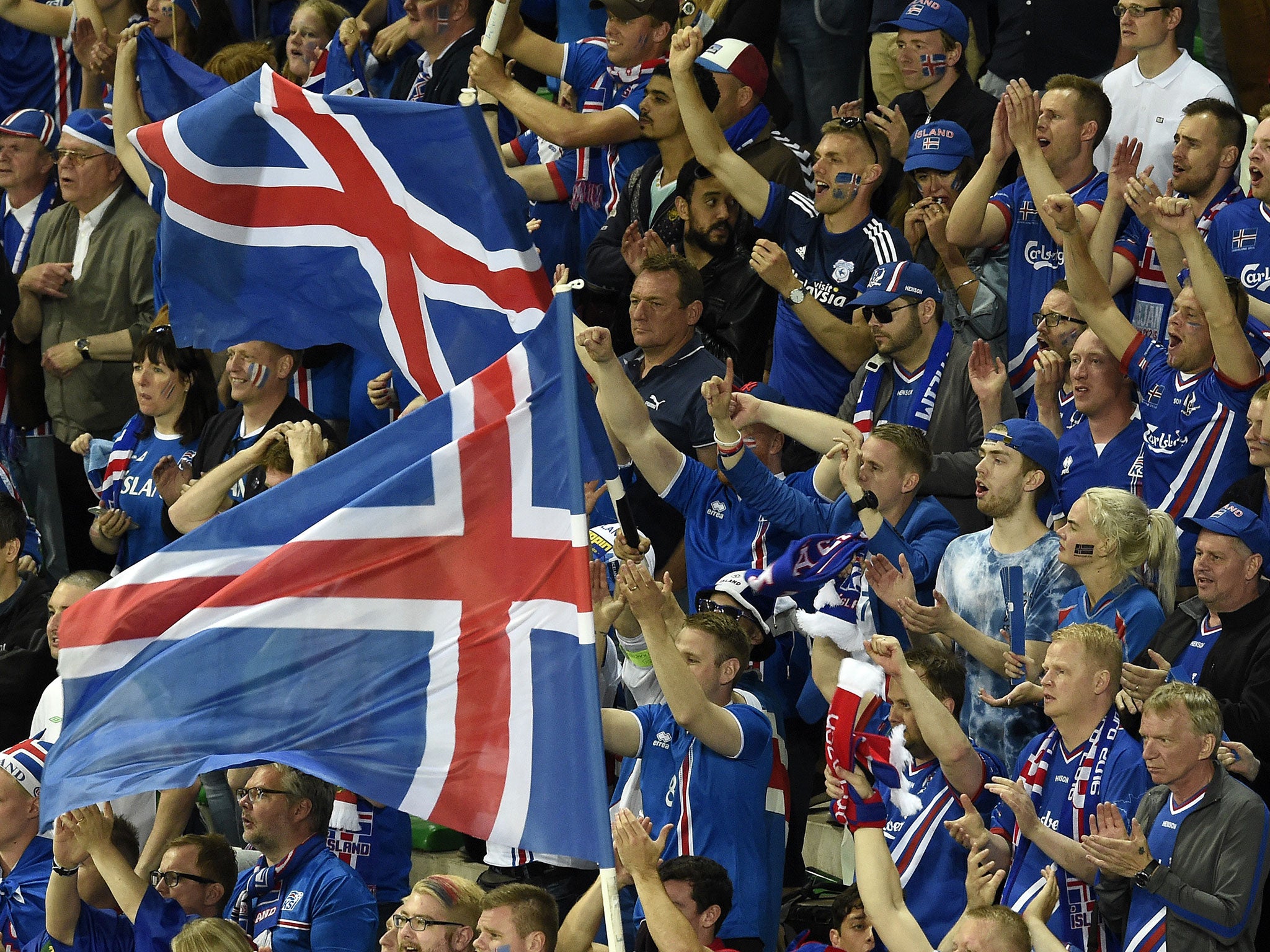 To be fair, there are less of them so they need to make themselves heard.
However the chants of Iceland's fans during their opening game of Euro 2016 against Portugal left people "terrified".
Perfectly synchronized chanting from supporters of the smallest nation competing at the tournament caused a reaction on social media that was as impressed as it was scared.
One wrote: "The chant thing that Iceland are doing is terrifying like a Viking horde or something"
Another said: "Don't cross Iceland, their viking football chant is terrifying..."
See and hear the Iceland fans in action during and prior to their Group F match against Portugal below...
Here's a taste of some of the other reactions...
The fans of the island nation had much to cheer during last night's group F game, their first ever appearance at the tournament. Nani gave Portugal the lead before Birkir Bjarnason equalised early in the second half and for all Cristiano Ronaldo's huffing and puffing, the Icelandic defence stood firm.
Approximately 30,000 Iceland fans have travelled to Euro 2016, meaning a tenth of the population of Iceland are in attendance in France to witness the historic moment in their nation's footballing history.
Euro 2016 predictions from The Independent
Join our commenting forum
Join thought-provoking conversations, follow other Independent readers and see their replies