Iranian women's footballer banned from playing at Asian championships by husband
Niloufar Ardalan captains the country's women's futsal team
Mark Critchley
Thursday 17 September 2015 13:49 Comments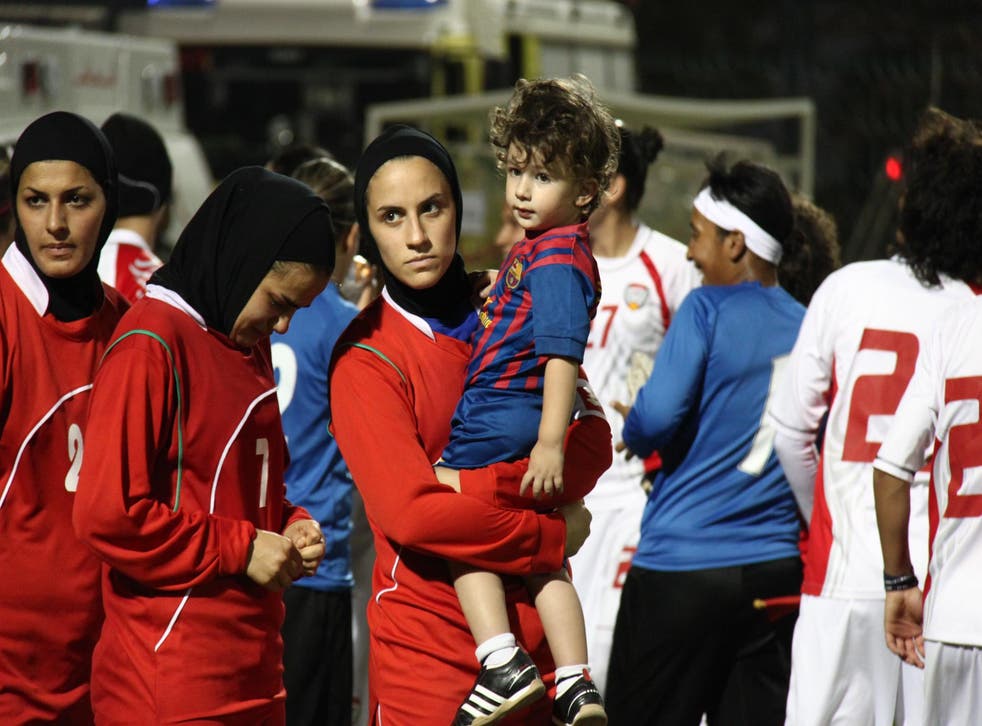 The captain of the Iranian women's futsal team will miss her side's apperance at the AFC Women's Futsal Championship because her husband will not allow her to travel.
Under Iranian law, married women must gain their spouse's permission before obtaining or renewing a passport.
Niloufar Ardalan, who captains her country's side, has been denied this permission by her husband and will now not be able to join her team-mates at the tournament in Malaysia.
"This is the first time such Asian championships are held and I had participated in all training camps by the national team," she told Iran's Nasim Online news agency. "But I will miss the tournament because my husband is opposed to me travelling abroad."
Ardalan, who is nicknamed 'Lady Goal' and rated as the best female player in the country, has received support from those who oppose the law, particularly on social media platforms.
Ebrahim Asgharzadeh, a renowned figure from the country's revolution in 1979, said on Instagram: "What is her crime? Why can't she accompany her team for Asian Cup and travel abroad?"
The country's cartoonists have also responded to the story, with Shahrokh Heydari depicting her playing in the field with one of her legs chained to the symbol of Mars.
Hope Solo, the goalkeeper of the United States' women's football team and major figure in the game, has also tweeted her support for Ardalan.
Iranian media have named Ardalan's as Mehdi Totounchi, a sports journalist and a presenter on Iran's state TV. He reportedly wants her to be home for the start of the school year.
The inaugural tournament begins on Wednesday and runs until 23 September.
The Independent has launched a new football app! Live scores, in-game stats, breaking news, videos and push notifications are just some of the many features. Use the links below to download and get more from Indy Football...
iPhone
http://ind.pn/iphonefootball
iPad
http://ind.pn/ipadfootball
Register for free to continue reading
Registration is a free and easy way to support our truly independent journalism
By registering, you will also enjoy limited access to Premium articles, exclusive newsletters, commenting, and virtual events with our leading journalists
Already have an account? sign in
Join our new commenting forum
Join thought-provoking conversations, follow other Independent readers and see their replies