'It is a bit too soon': Jack Wilshere shares Arsene Wenger's concerns over England call-up
Simon Rice
Friday 09 November 2012 15:27 Comments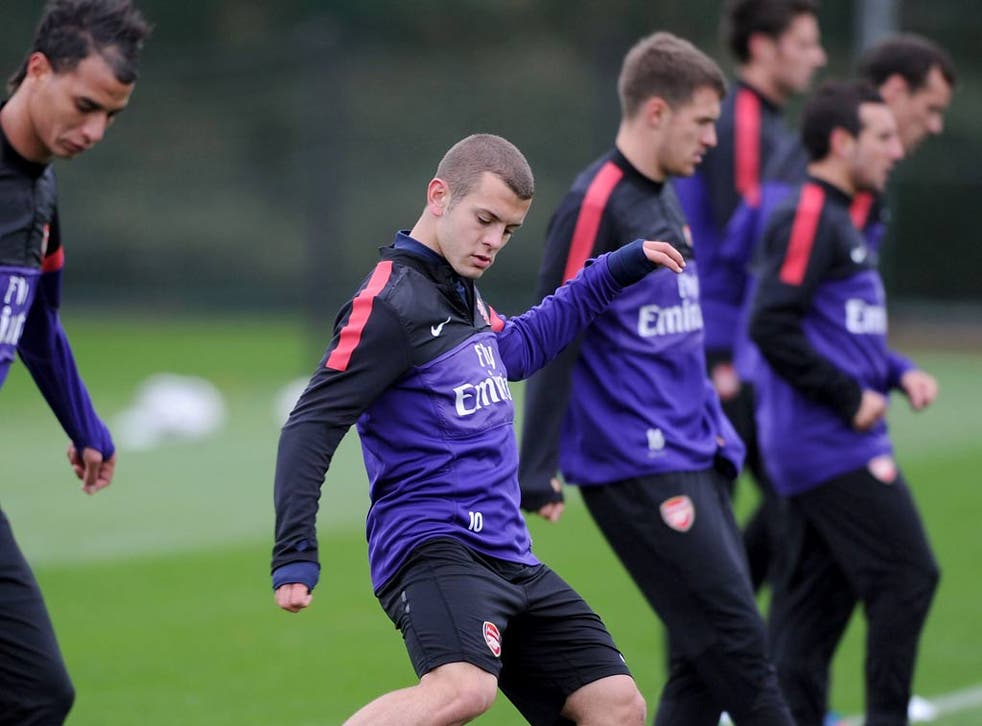 Arsenal midfielder Jack Wilshere has expressed concern over his call-up to the England squad for next week's friendly with Sweden, saying "maybe it is a bit too soon."
Roy Hodgson named the 21-year-old in his squad yesterday, even though Arsene Wenger was against Wilshere taking part in international action so soon after his return from injury.
Speaking yesterday Wenger said: "I wouldn't like to come out on my feelings on that [the call-up] because at the moment they are not very positive. I saw it coming. That's all I can say."
Asked whether he would rather Wilshere had not been chosen, the Frenchman was clear. He said: "Yes. Of course. [But] I have no choice. If they call him up, they call him up. I have good relations with Roy Hodgson. We spoke about the situation, he knows my feeling and I know his feeling."
In an interview with BBC's Football Focus, Wilshere echoed those concerns, but was clearly delighted to be returning to the international fold.
"Maybe it is a bit too soon [to be called up] because I have only played three games since I have been back." he said.
"But it is great for my head and my confidence to know I am in the new manager's plans."
Wilshere was only just returned after a 16 month absence and last played for England in the 2-2 draw with Switzerland in June 2011. It was in that match that Wilshere picked up his first ankle injury.
Wilshere added: "Last time I played for England was under Fabio Capello and now there is a new manager so I don't know the thinking of their new tactics: would I fit in their plans?
"To know the manager has picked me and is looking at me as part of the team is good for me. It is a new chapter in my footballing career."
It is understood an agreement has been reached which will mean Wilshere plays no more than 45 minutes in Stockholm. That he is suspended for this weekend's match against Fulham owing to the red card he picked up against Manchester United, should appease the situation somewhat.
Register for free to continue reading
Registration is a free and easy way to support our truly independent journalism
By registering, you will also enjoy limited access to Premium articles, exclusive newsletters, commenting, and virtual events with our leading journalists
Already have an account? sign in
Join our new commenting forum
Join thought-provoking conversations, follow other Independent readers and see their replies