Italy's Euro 2012 squad in crisis as match-fixing rears head again
Clearing up latest match-rigging scandal is game's 'most important' responsibility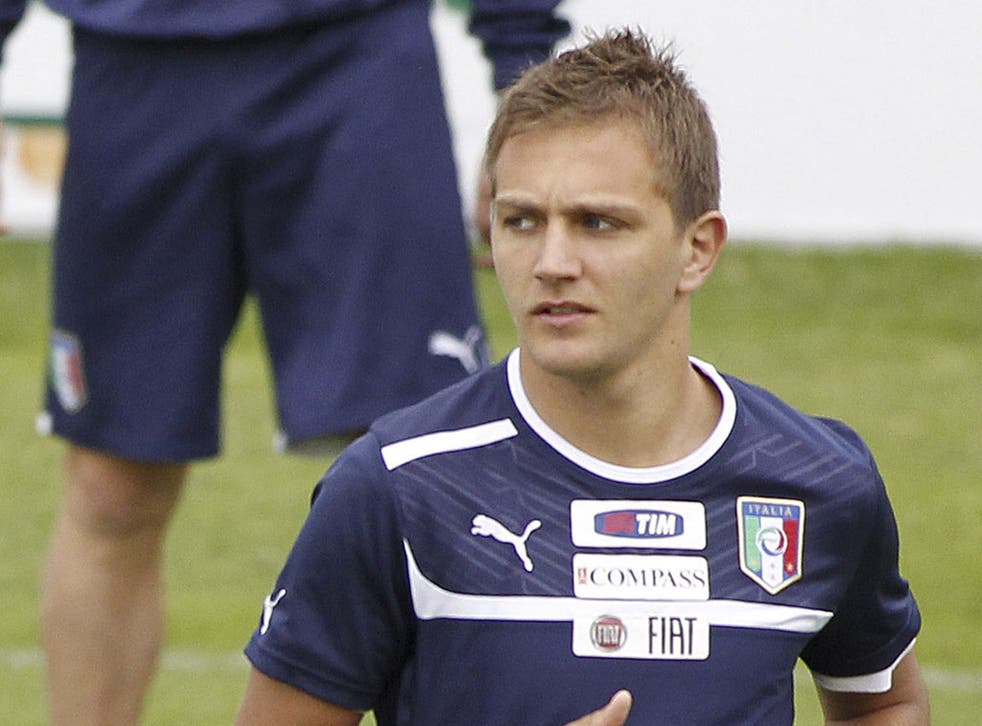 The man who oversaw Fifa's attempts to combat the spread of match-fixing last night described the escalating scandal in Italy that has disrupted the country's preparations for Euro 2012 as the "most important" the sport has seen. He also warned there is more revelations to come involving rigged games.
Yesterday, Italy's first-choice left-back, Domenico Criscito, pulled out of the squad for the European Championship after a dawn raid at the national team's training centre near Florence by police investigating possible match-fixing in Serie A and B. There were reports in Italy last night that the authorities have also interviewed Leonardo Bonucci, the Juventus defender who remains part of Cesare Prandelli's squad for the finals.
A dramatic day for Italian football also saw the arrest of Stefano Mauri, captain of Lazio, and Juventus manager Antonio Conte, fresh from winning Serie A in his first season in Turin, being informed he too is being investigated. The investigations do not surround their current positions.
"The Italian investigation is now the most important investigation into football match-fixing in the world today," said Chris Eaton, Fifa's former head of security. "It is a truly international investigation and will certainly cut off a few heads of this international monster that is feeding off football. I am not surprised [by its scale] – I am afraid there is more to come.
"The problem at the international level has existed essentially unchallenged for the last 10 years. The money available is so attractive that the criminals involved and their organisations are taking risks. The threat to the integrity of sport cannot be overstated."
Police officers spent three hours at Italy's training base near Florence yesterday morning where the national side are preparing for a warm-up game against Luxembourg tonight. Bonucci is expected to play.
Criscito was questioned by police officers as well as having his room searched. The defender, who now plays for Zenit St Petersburg, later decided to drop out of the squad for Euro 2012, in which Italy have been grouped with Republic of Ireland, to concentrate on clearing his name. He denies any wrong-doing, as do all those named in conjunction with the investigation yesterday.
Criscito was questioned over his time with Genoa – former Genoa midfielder Omar Milanetto was among those arrested by police based in Cremona in the north of Italy.
The Cremona prosecutor alleges Criscito was photographed last year in a restaurant with those suspected of arranging match-fixing. Criscito said on leaving the Italian camp: "I have nothing to do with this. I was only out for dinner with some Genoa fans."
Prandelli, the Italy manager, suggested there was no way he could include Criscito in his final squad because of the pressure the defender will now be under. He said: "I am not taking Criscito because he would have been under pressure which no human being can bear. The other reason is that he could have been summoned by the prosecutor at any moment, before a match."
Conte's home in Turin was searched as part of an investigation into his time as manager of Siena in 2010/11.
Juventus president Andrea Agnelli gave his full support to Conte and Bonucci. He said: "Conte will be Juventus manager next year. We are beside him and beside Bonucci as well."
Yesterday's developments, which included 14 arrests and the search of 31 homes, are the latest stage in Operation Last Bet, an investigation that has so far seen two former Italian internationals, Cristiano Doni and Beppe Signori, arrested and banned. The focus has largely been on Serie B but a police spokesperson yesterday indicated that there are questions over a couple of top-flight games, particularly Lazio against Genoa and Lazio against Lecce in season 2010/11. Earlier this month the Italian football federation released a 48-page document naming 22 clubs and 61 people who have been reported to police over match-fixing.
Police have also arrested five Hungarians with links to south-east Asian criminal syndicates.
Eaton left Fifa this month to join the Qatar-based International Center for Sport Security as its director of sport integrity. A former Interpol officer, the Australian joined Fifa ahead of the 2010 World Cup finals and then oversaw the governing body's first concerted drive to tackle match-fixing.
"It has taken a long time for international football to appreciate the gravity and global scale of the problem," said Eaton. "[But] take comfort in these investigations and exposures. The environment is now informed and ready to tackle this problem."
Join our new commenting forum
Join thought-provoking conversations, follow other Independent readers and see their replies