Jamie Vardy hits out at VAR confusion by claiming players and fans have no idea what is going on
Three Lions had victory snatched away from them when Italy were awarded a late penalty on Tuesday, and Vardy believes that VAR is yet to be used effectively in England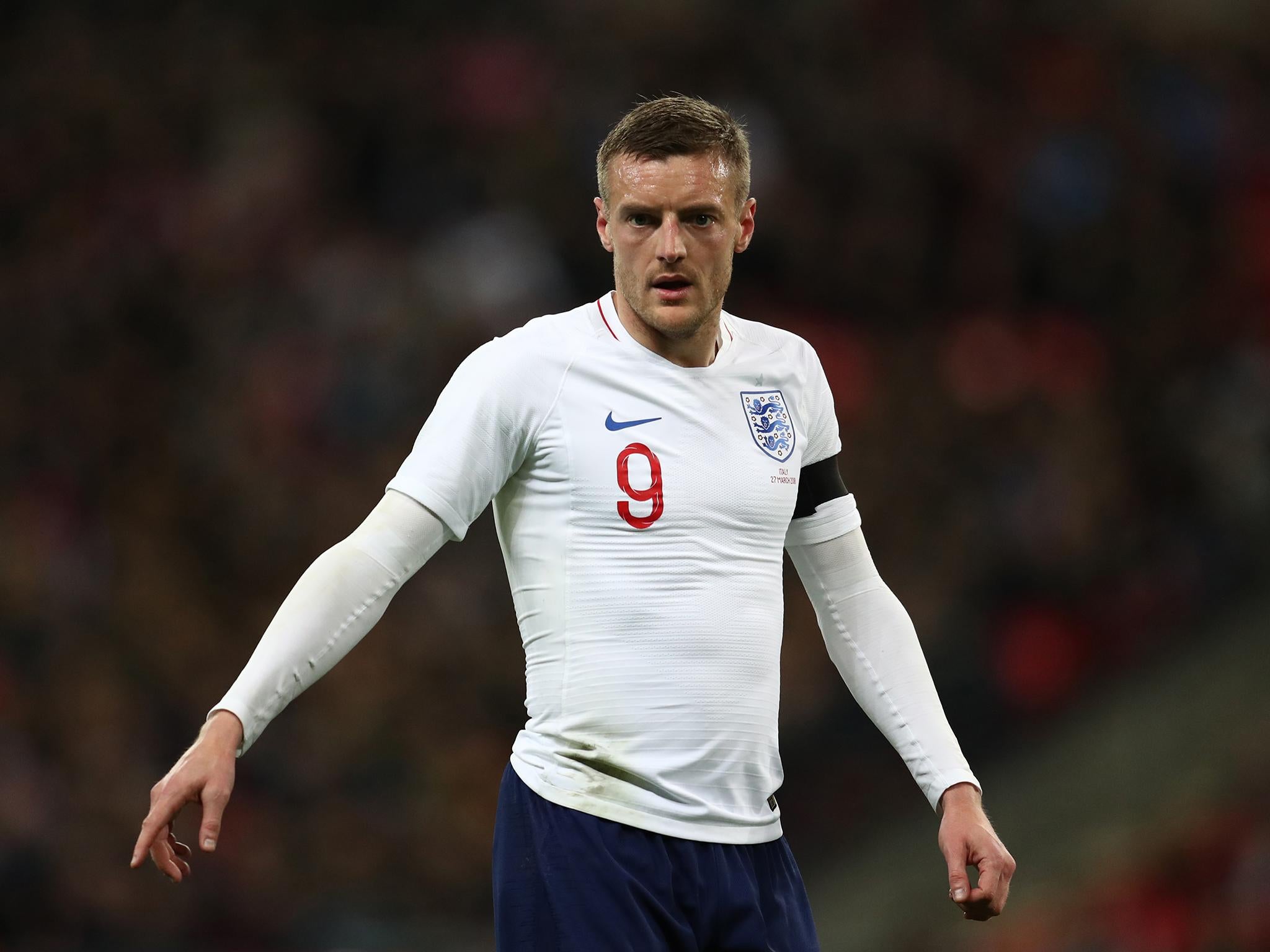 Jamie Vardy could not hide his frustration with the video assistant referee [VAR] system on Tuesday night, but hopes that flaws in the system can be ironed out in time for the World Cup in June.
The Leicester City striker put England 1-0 up against Italy at Wembley, scoring from Jesse Lingard's quickly-taken free-kick, only for a VAR-awarded penalty to cost England the win with five minutes left.
After a number of frustrating VAR incidents in English football, Vardy is no fan of the new system. He argued that the confusion over decisions is ruining the atmosphere for players and fans.
"[Not knowing] is the worst thing about it, not just for players but for fans as well," Vardy said. "It just says VAR's in use and if you are on the pitch you are just stood around not knowing what's going on and the crowd is just sat there waiting."
Vardy has played for Leicester in FA Cup games where the lack of a clear VAR communication caused problems, which is something he wants to see addressed.
"We had one in the FA Cup against Fleetwood where [Kelechi] Iheanacho's scored, the ref's gone to VAR, he's literally not had chance to celebrate with his team-mates and then at the end of it all it's just like schoolkids running around everywhere," Vardy recalled. "'Yeah, we've scored, where is he, let's go celebrate'. It's got a lot of work that needs doing to it."
While VAR is active in other countries it is only used in the FA Cup in England, and Vardy hopes that players will learn quickly in time for the start of the World Cup, so that England are not at a disadvantage.
"[Other countries] have already got it in their leagues and it's worked for them so why not work for us," Vardy said. "We've had as much instruction as what can be given out. It's obviously a work in progress in the competitions in England. It's just one of those things we have to deal with and, hopefully, it will be spot on come the World Cup."
Join our commenting forum
Join thought-provoking conversations, follow other Independent readers and see their replies