Liverpool are right not to release players for international duty - and they won't be alone
The November break led to a spike in positive Covid cases, and the 10-day mandatory quarantine period from red list countries is a further headache clubs don't want to contend with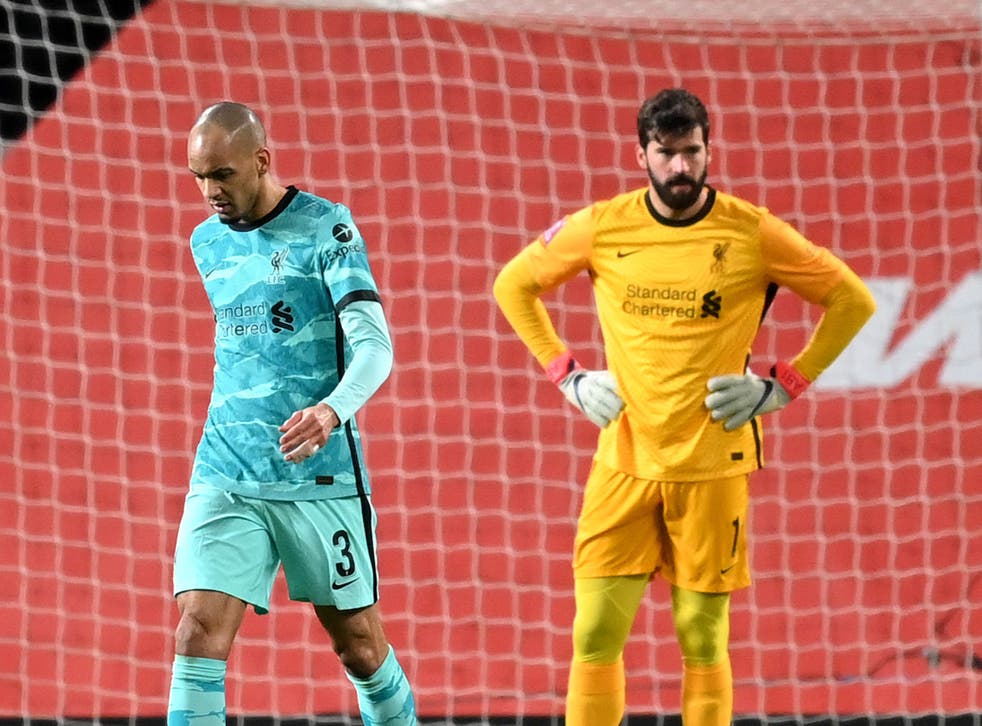 Pep Guardiola's explanation could have not been more elementary. "The reason why there was a lot of cases in the Premier League and now there is barely any cases, is because the people don't move," Manchester City's manager said last month.
"Home-training centre, training centre-home. Home-game, game-home. The moment you take planes and move places, I don't know, everything can happen."
Guardiola was sketching his concern over the March international break, during which there will be plenty of planes and plenty of movement in countries currently on the UK's Covid-19 red list.
All of South America is on it as well as Portugal. And so some of the Premier League's finest players - Bruno Fernandes, Alisson, Sergio Aguero, James Rodriguez, Ruben Dias, Fabinho, Richarlison, to name a few - will be expected to leave the security of their club bubbles to represent their countries.
That risk itself is one issue, another is the fact that each of them would have to quarantine in a government-approved place for days upon their return to the country. There is no exemption for elite athletes.
On account of this obstacle, Fifa have given clubs permission to withhold their players for this round of qualifiers, which Liverpool will be taking up.
They are absolutely right to and not just because their squad is so ravaged by serious injuries.
There was a spike in positive Covid cases during the last international break in November, with recorded 24 positives over the fortnight compared to eight in the previous period.
Mohamed Salah, Mohamed Elneny, Matt Doherty and Luka Milivojevic were among the players to contract the virus while on international duty.
Son Heung-min had to quarantine in a hotel in Austria while with South Korea after six of his teammates tested positive.
A series of fixtures had to be called off, like Ukraine's Nations League game in Switzerland and Norway's test with Romania.
The previous international intervals in September and October also caused Covid headaches with Cristiano Ronaldo, Kylian Mbappe and and Stuart Armstrong among those to get the virus.
The latter case of the Scotland midfielder also meant Arsenal's Kieran Tierney had to self-isolate for 14 days.
"I think Fifa was kind of clear that we don't have to let the players go this time, and I think all the clubs agree that with the same problems, we cannot just let the boys go and then sort the situation when they come back by placing our players in a 10-day quarantine in a hotel, it is just not possible," Liverpool manager Jurgen Klopp said.
"I understand the need of the different FAs, but this is a time where we cannot make everyone happy and we have to admit the players are paid by the clubs so it means we have to be first priority.
"That means with all understanding for the different needs and competitions coming in the summer. but you cannot make everyone happy at the same time in this period in our lives.
"We are not 100 per cent sure as it is not clear in some countries, who may decide to change the venues they play and go to non-red zone countries."
Klopp admitted the situation is similar to the Champions League, where matches have been moved due to travel bans.
The major different between the continental competition and international fixtures, however, is that players remain in their club bubble, following the same protocols and stringent measures.
There is naturally greater mixing when players are flying in from different parts of the world to represent their countries with the added complication of no standardised Covid practices.
This has been a subject of discussion in squads, where the contrasting - and often more lax - measures of some international teams have been a cause for concern.
Another worry is the further squeezing of games into a tight window with training and recovery routines also divergent from club conditioning. This season has already seen the sharpest spike in injuries and leading physios have circled the amount of international matches over a short spell as one of the problems.
Liverpool will not be alone in exercising the option not to release players for the March break.
"If you move you take a risk to get the virus again," as Guardiola summarised. "From my humble opinion, we should be careful until the summer time, when we finish the season.
"As much as we can control would be better." And safer.
Join our new commenting forum
Join thought-provoking conversations, follow other Independent readers and see their replies