Karim Benzema suspended by France team amid Mathieu Valbuena sex tape blackmail charge
The French football federation president says Benzema is 'not selectable until the situation changes'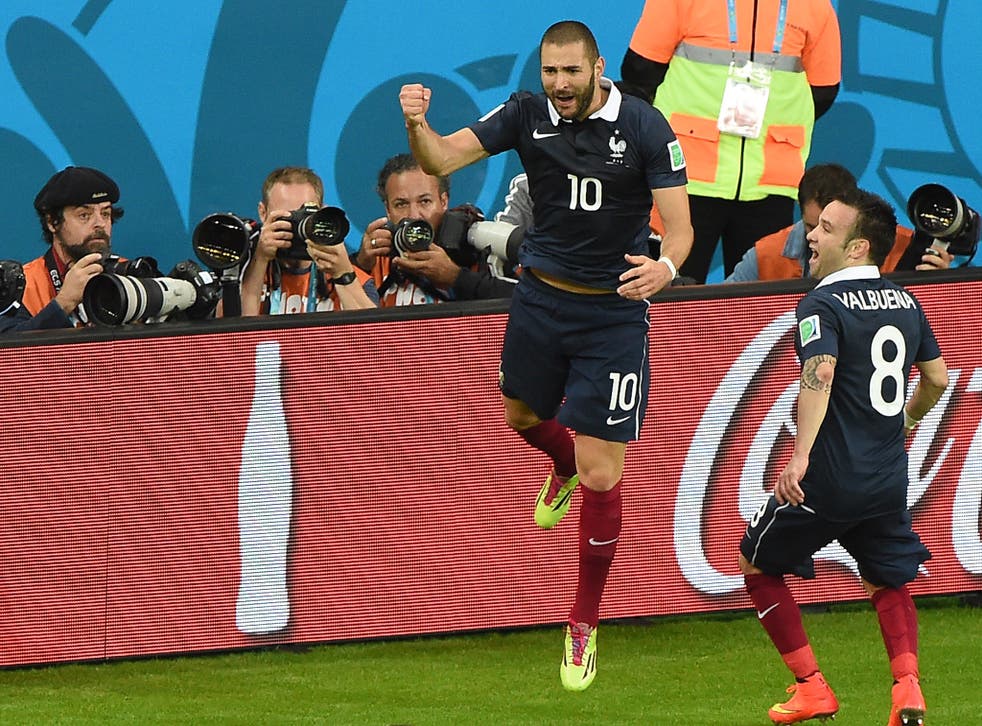 France striker Karim Benzema is "no longer selectable" for the national team while facing provisional charges of conspiracy to blackmail, French football federation president Noel Le Graet has announced.
The Real Madrid forward was interviewed by police in France on November 5 over his involvement in an alleged attempt to extort money over a sex-tape reportedly showing Les Bleus team-mate Mathieu Valbuena and his partner.
Le Graet, speaking at a press conference at FFF headquarters on Thursday afternoon, said the 27-year-old would not be considered for the national team while the investigation remained ongoing.
"(Benzema is) no longer selectable. If the situation has not changed in March, he will not be available for selection," Le Graet was quoted as saying by France Football.
"Karim Benzema is not selectable until the situation changes, until there is something new in this case.
"It's a decision I have taken, as president of the federation."
Le Graet stressed there was "no problem" with Lyon playmaker Valbuena, however.
"Mathieu Valbuena is the victim," he added.
Quoted in L'Equipe, he continued: "For the last get-together, (France coach Didier) Deschamps did not take him because he was in turmoil. There is no problem with Valbuena.
"Valbuena has done nothing. At the time that he was made aware of the case, he did what he needed. He was very close to Benzema. There are hard times in friendship. But we must forgive. There will come a time when these two boys will one day chat."
Thursday's announcement puts Benzema's participation in Euro 2016 in serious doubt. Host nation France begin their campaign on June 10, after warm-up games against Holland and Russia in late March.
Benzema has scored 27 goals in 81 appearances for his country, and netted a hat-trick on Tuesday as Real Madrid hammered Malmo 8-0 in the Champions League.
Benzema's lawyer Alain Jakubowicz told RMC Sport towards the end of last month that the forward, who denies any wrongdoing, "was a positive, not a negative, intermediary" as he sought to put Valbuena in contact with his friend.
That followed an interview with Valbuena in Le Monde in which he said: "I am very, very, very disappointed and I can only say that my relations with Karim were not as sincere as he makes out."
PA
Register for free to continue reading
Registration is a free and easy way to support our truly independent journalism
By registering, you will also enjoy limited access to Premium articles, exclusive newsletters, commenting, and virtual events with our leading journalists
Already have an account? sign in
Register for free to continue reading
Registration is a free and easy way to support our truly independent journalism
By registering, you will also enjoy limited access to Premium articles, exclusive newsletters, commenting, and virtual events with our leading journalists
Already have an account? sign in
Join our new commenting forum
Join thought-provoking conversations, follow other Independent readers and see their replies