Lionel Messi bails out Argentina Football Association to pay national team's security guards
The Barcelona forward steps in to help struggling workers after six months without pay from Argentina's bankrupt football association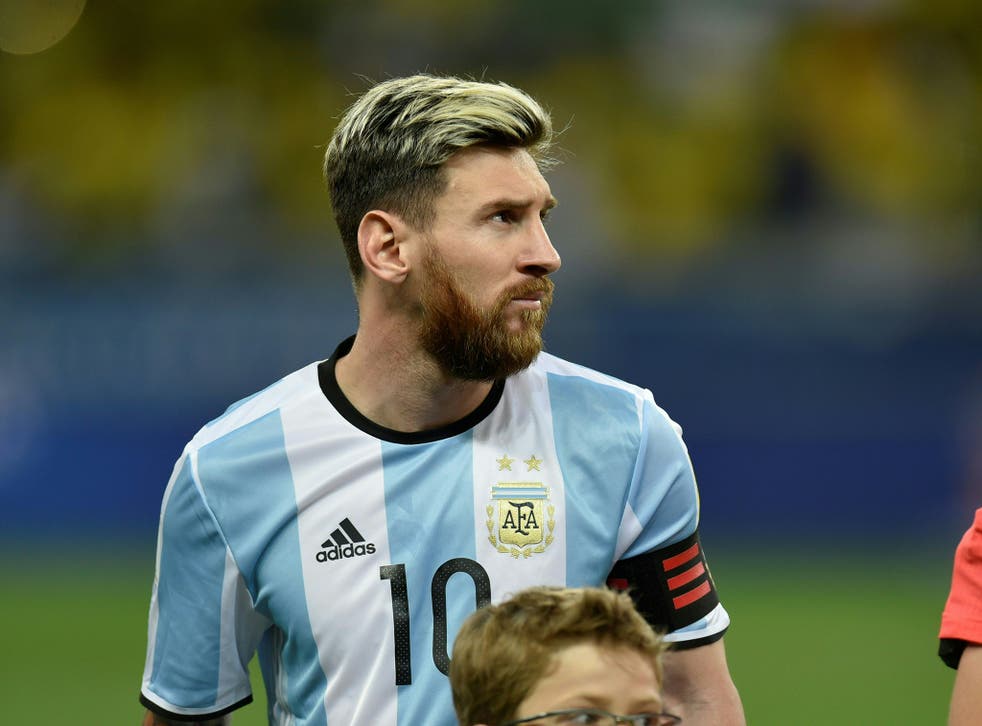 Lionel Messi has paid the Argentinian national team's security guards after the country's football federation failed to do so for six months.
Alongside the national team's poor form, the Argentina Football Association has been troubled in recent times and is currently being overseen by an external FIFA committee due largely to the fact it's bankrupt to the extent that it cannot pay its employees.
Now, journalist Juan Pablo Varsky has also revealed that before Argentina's 3-0 defeat to Brazil in Belo Horizonte, members of the national team's security setup had no choice but to desperately approach Messi to ask him for financial help.
Luckily for them, the Barcelona star, who currently earns a reported salary of £500,000-a-week, obliged and agreed to bail out the struggling football federation.
"Messi was in his room waiting for the game against Brazil in Belo Horizonte, when a knock at the door came," Varsky told Spanish newspaper Sport.
"Two or three people appeared, all from the security team who look after the Argentine team and they said 'Leo, we have to talk with you. For five or six months they have not paid us. The situation is complicated, you are the captain of the team, you know us, we are asking for your help.
"Surely, when Messi finds out that someone told this he will be furious, but it doesn't matter.
"There are a lot of actions he doesn't want people to know about but I thought it pertinent to tell this because there is no reason not to, save for his anger."
Messi is well aware of the problems facing the AFA and has publicly criticised them on numerous occasions with some reports suggesting that they were part of the reason behind his decision to retire from international football after this year's Copa America.
During the tournament, Messi labelled them a 'disaster' due to their lack of organisation and professionalism which resulted in the team staying in poor accommodation with sub-par facilities.
In the caption below, he said: ""Once again waiting in an airplane to take off... What a disaster the AFA is, for God's sake".

Things on the pitch haven't been going so well for Argentina either as they currently sit fifth in South America's World Cup qualification with only one win in their last five games.
And, even after their recent 3-0 victory over Colombia, Messi led a player boycott over their media following allegations that Ezequiel Lavezzi smoked cannabis.
Join our new commenting forum
Join thought-provoking conversations, follow other Independent readers and see their replies