Luis Suarez bites again: Nando's, Snickers, McDonald's and other brands sink their teeth in on Twitter
There were 'more satisfying than Italian' jokes aplenty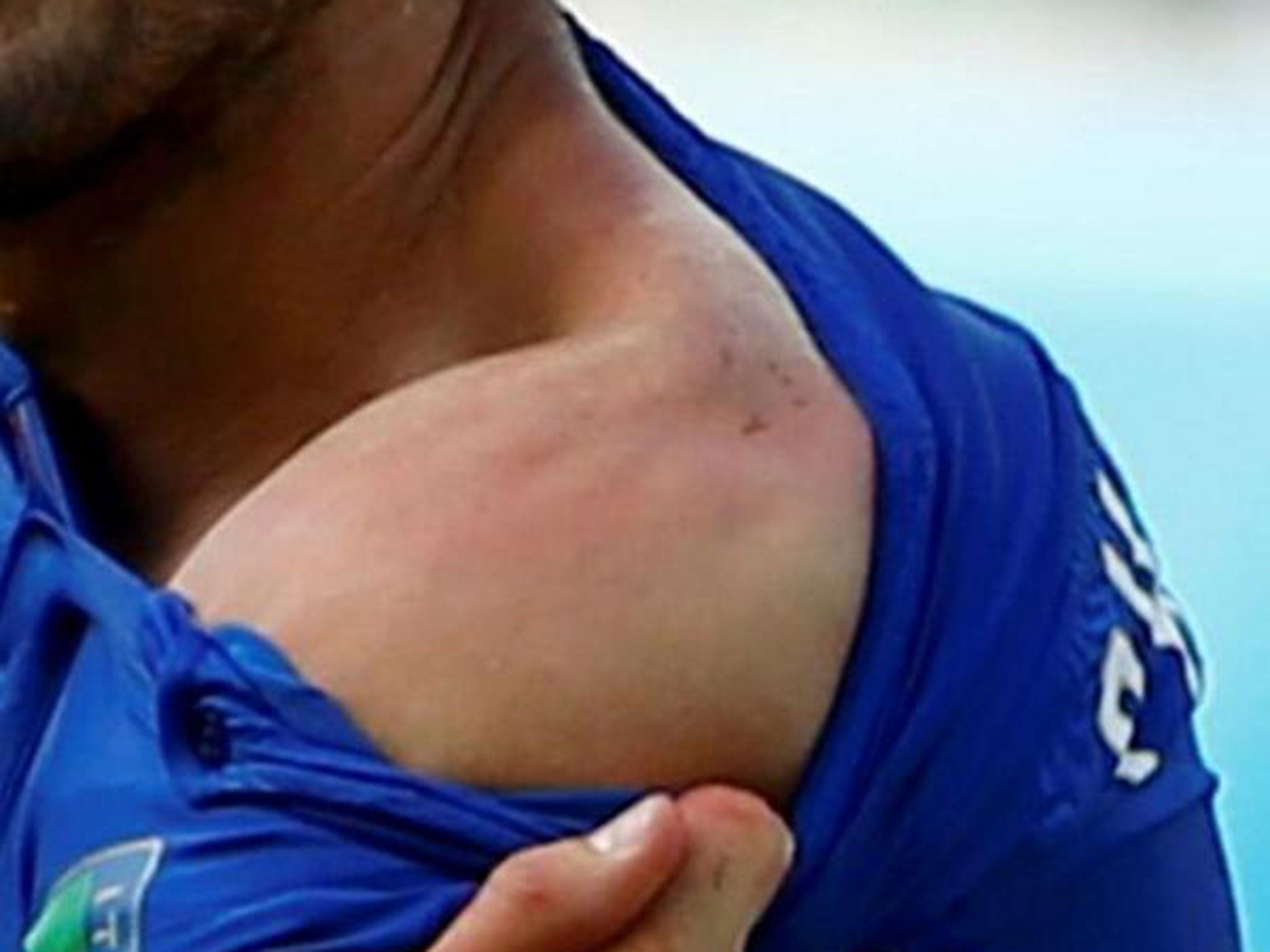 Big brands have sunk their teeth into the debate raging on social media about whether Luis Suarez bit Giorgio Chiellini during Uruguay's World Cup clash with Italy, posting a slew of jokes on Twitter and Facebook.
As ever, many of the efforts to piggyback the talking point felt a little desperate, but there were a few gems in there that attracted many thousands of retweets.
Bud Light and Listerine both swiftly bought up Promoted Tweets for the #Suarez hashtag, the beer company making a gag about trying to bite off bottle caps with your teeth and the mouthwash tweeting: "We recommend a good swish after grabbing a bite of Italian."
Nando's, Peperami and Snickers were some of the other food brands to post tongue-in-cheek images and comments, while the Uruguay division of McDonald's suggested Suarez sink a Big Mac to pre-empt any mid-match hunger.
VIDEO: LUIS SUAREZ BITES GIORGIO CHIELLINI AT WORLD CUP
The striker is becoming known for his cannibalistic tendencies, this being the third biting incident he has been involved in having previously cut his teeth at Ajax and Liverpool before taking on Hannibal Lector duty at his national team.
Join our commenting forum
Join thought-provoking conversations, follow other Independent readers and see their replies