Ex-England boss Mark Sampson should have been sacked 'three or four years ago' says FA chairman Greg Clarke
Sampson was sacked last month because of 'inappropriate and unacceptable behaviour' in his previous job at Bristol Academy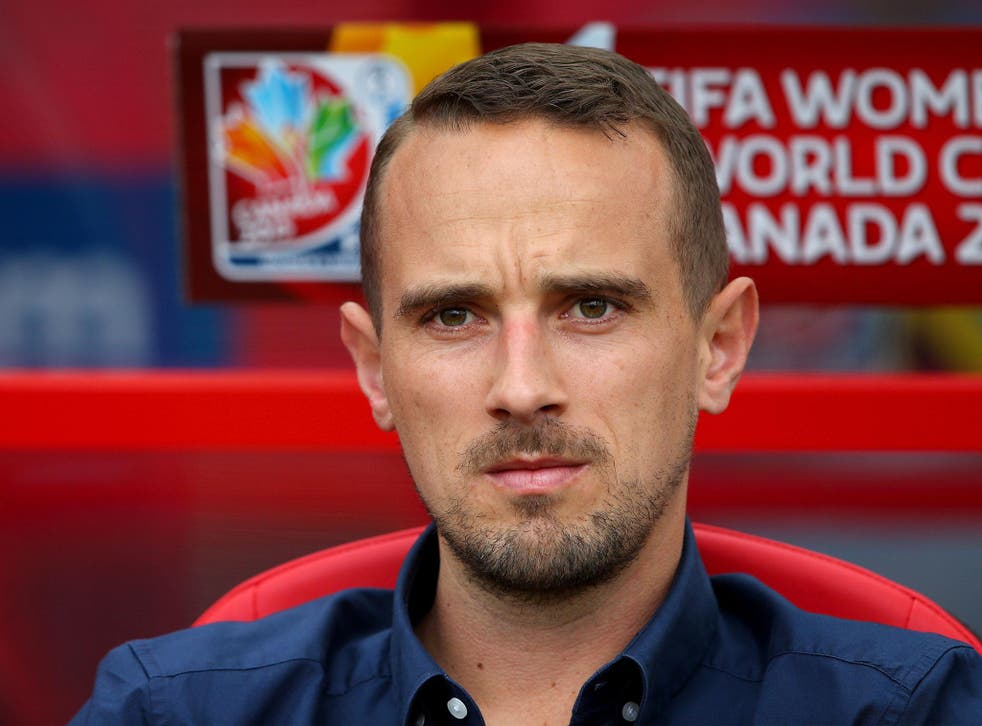 Football Association chairman Greg Clarke says former England Women's manager Mark Sampson should have been sacked "three or four years ago".
The 34-year-old was fired last month because of "inappropriate and unacceptable behaviour" in his previous job at Bristol Academy.
Sampson was the subject of a year-long FA safeguarding investigation which concluded in 2015, but it was only brought to the attention of the governing body's chief executive Martin Glenn - and subsequently Clarke - in September.
Clarke told the Daily Telegraph: "When you get to the point where the new chairman and the new chief executive find out something that wasn't shared with the board a long time ago, do you think: 'That's a shame, we'd have done something if we'd known', or do you make a decision?
"Martin (Glenn) said: 'Look, I found this out yesterday'. I said: 'Right, what do you think?' He told me, I agreed with him and we had a board conference call.
"We sent out some papers, we asked some questions about legalities, facts, what happened when and we made a decision.
"Now, that's the sort of decision that should have been made three or four years ago, but you can't use that as an excuse to duck the decision today."
The end of the Welshman's tenure also came amid allegations of racism - for which he was twice cleared and fiercely denied - by England player Eni Aluko.
The FA's internal inquiry into the Aluko case has resumed and Clarke has denied the initial probes were an attempt to "nobble a high-profile barrister".
He added: "I read the report and came to the same conclusion.
"Some people decided they weren't going to be interviewed. They've now come forward and said: 'We would like to speak'.
"Our barrister is now collecting more evidence. If the conclusions stay the same - fine. If they differ - fine. All we want is to get to the bottom of it."
Join our new commenting forum
Join thought-provoking conversations, follow other Independent readers and see their replies