New England manager: Roberto Mancini latest coach up for consideration to replace Roy Hodgson
The 51-year-old joins a long list of coaches who have been linked with the job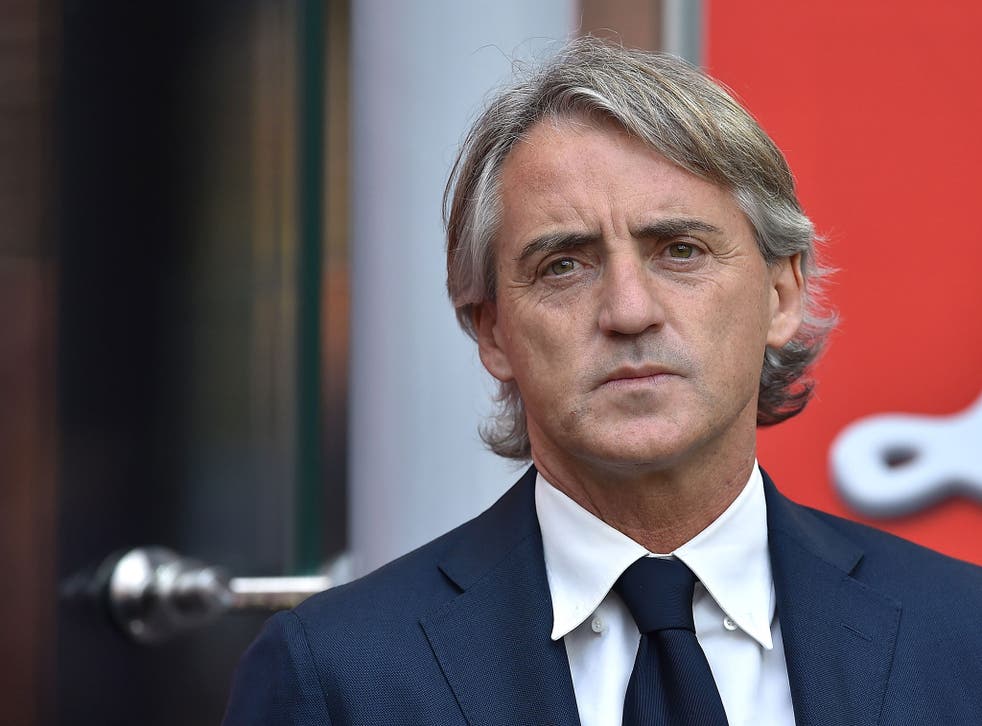 Former Manchester City manager Roberto Mancini is the latest coach up for consideration after reportedly outlining an interest in the England role.
Reports in Italy claim that the current Inter Milan boss could be tempted by a move back to England to take up the post.
Mancini joins a long list of foreign coaches who have been linked with the role, including Arsene Wenger, Luiz Felipe Scolari and Jurgen Klinsmann.
The Italian managed Manchester City for four years, where he won the Premier League and FA Cup, so could be considered as a genuine candidate on account of his exposure to English football and ability to speak the language.
The 51-year-old has also worked with a number of England's current players, including Joe Hart and Raheem Sterling, which could help tilt favour his way within the Football Association.
Mancini will surely be one of the names up for consideration by the FA who have already begun consulting ex-England players for their advice.
Former players Gary Lineker, Rio Ferdinand and Frank Lampard, as well as ex-Tottenham boss Harry Redknapp, have all been approached as the FA sets about selecting its candidates for the vacancy.
Redknapp himself won't be considered as a candidate though. The 69-year-old was was backed by much of the public to replace Fabio Capello in 2012 only for the FA to opt for Roy Hodgson instead.
After Gareth Southgate ruled himself out of the running, Sam Allardyce has emerged as the sole Englishman to take up the role.
Sir Alex Ferguson has lent his support to the Sunderland boss on account of his "experience".
The FA is yet to have set a deadline for an appointment but with England's first post-Euros fixture scheduled for September, there remains a chance that an interim coach may have to be appointed in the meantime.
Register for free to continue reading
Registration is a free and easy way to support our truly independent journalism
By registering, you will also enjoy limited access to Premium articles, exclusive newsletters, commenting, and virtual events with our leading journalists
Already have an account? sign in
Register for free to continue reading
Registration is a free and easy way to support our truly independent journalism
By registering, you will also enjoy limited access to Premium articles, exclusive newsletters, commenting, and virtual events with our leading journalists
Already have an account? sign in
Join our new commenting forum
Join thought-provoking conversations, follow other Independent readers and see their replies