Next England manager: Laurent Blanc stitched France back together after 2010 crisis - can he do so again with England?
Whenever a nation strays from appointing managers from their own country, it will invariably be interpreted as a failure on their part to produce their own talent domestically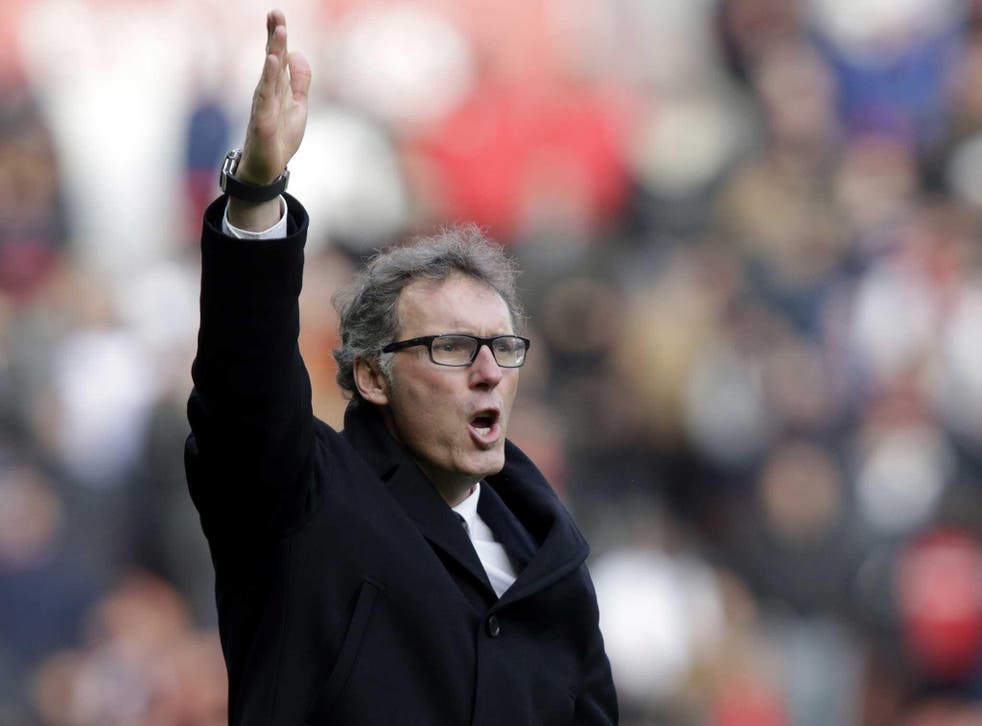 Football Association chiefs toyed with the axe without having the courage to wield it during Roy Hodgson's four years in charge. In the end, the 68-year-old took matters into his own hands after perhaps the most farcical night in English football history.
That latest ordeal, the 2-1 defeat to Iceland at Euro 2016, carries the potential to set England back years despite previously showing promising, albeit fleeting, shoots of recovery from the failures of the post-millennial golden generation.
When Fabio Capello resigned four years ago, the FA fulfilled their promise to hire an Englishman but, as has become patently obvious since, they selected the wrong man.
Too worried about ticking boxes and avoiding offence, opportunities to appoint genuinely world-class managers have come and gone as Hodgson conspired to orchestrate early exits from three major competitions. It wasn't all bad, of course, and the former Internazionale and Fulham manager should be commended for turning England from geriatrics to young fledglings since 2012.
But, for better or worse, England is a nation that demands tangible, stare-you-in-the-face progress; the sort easily discussed over a pint without the need for graphs and statistics. Whenever a nation strays from appointing managers from their own country, it will invariably be interpreted as a failure on their part to produce their own talent domestically.
And so it now seems, as revealed by The Independent, that England may turn to Laurent Blanc, the deposed Paris Saint-Germain manager and former Manchester United defender. The 50-year-old knew his spell at the Parc des Princes would hang solely on his ability to win the Champions League. Defeat to Manchester City in the quarter-finals last season made his position untenable despite securing a domestic treble.
Premier League audiences will most likely remember him from his career swansong at Old Trafford, where he won the title in 2003, before retiring from playing thereafter. The Alès-born Frenchman's 20-year club career reaped a Coupe de France crown with Montpellier in 1990, and a Ligue 1 and Cup double with Auxerre six years later, before then helping Barcelona lift the Copa del Rey and Uefa Cup Winners' Cup in 1997.
His three title successes in Paris are accompanied on his CV by the more credible Ligue 1 triumph with Bordeaux in 2009, two years after replacing Brazilian Ricardo Gomes on the Garonne. Nicknamed Le Président for his on-field leadership qualities, Blanc is a more diplomatic figure in the dressing room.
His two-year spell in charge of France was most telling, meanwhile, as he inherited a storm brewed by Raymond Domenech following the fiasco at South Africa in 2010. The French Football Federation dished out bans to many of the players who in part contributed to one of the worst dressing room revolts of recent times. Tall, brazen, unshaven; Blanc was trusted with a rebuild job and he performed his duties admirably in difficult circumstances.
Tactically, he demands that his sides dictate tempo and dominate ball-retention stats. Both PSG and Bordeaux, for instance, recorded the highest possession figures under his stewardship. That may send alarm bells ringing for England fans, many of whom are fed up with their obsessive tendency to pass sideways. But Blanc is a winner and England badly need one of those.
Join our new commenting forum
Join thought-provoking conversations, follow other Independent readers and see their replies