PornHub begs users to stop uploading video clips of Brazil getting beaten 7-1
'Our public humiliation category is full,' says porn site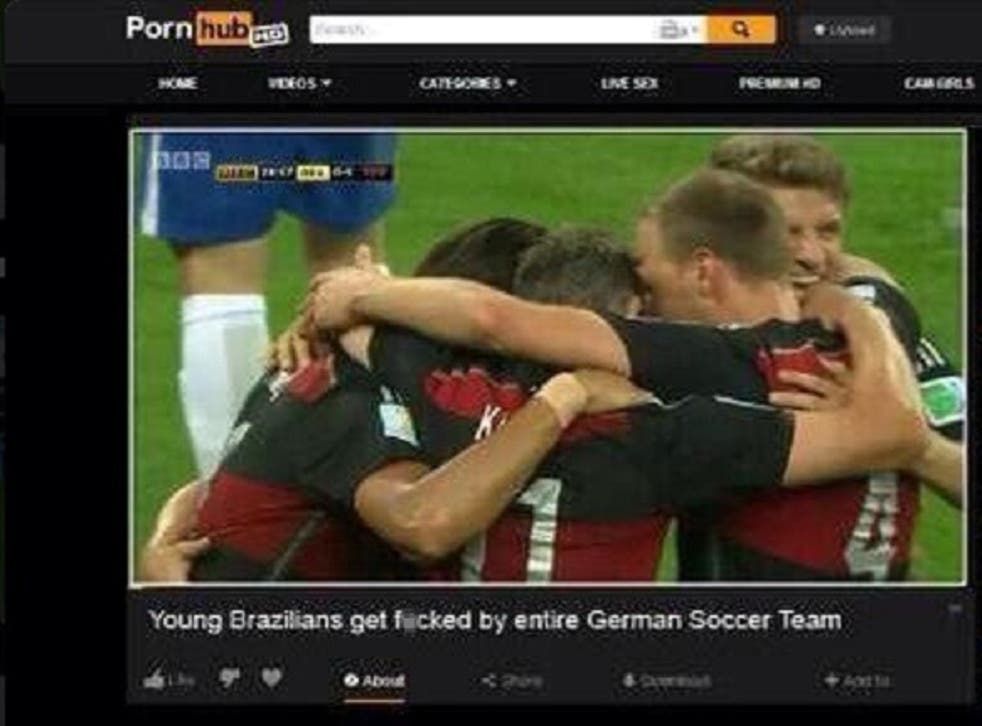 In the world's continuing mission to completely humiliate Brazil in the wake of its 7-1 World Cup semi-final defeat to Germany, adult site Pornhub has allegedly been flooded with highlights of the game.
Footage of the goals bearing the title 'Young Brazilians get f**ked by entire German soccer team' (and other more explicit variants) quickly sprang up following the game (at least according to hundreds of screen grabs circulating Twitter), with the site eventually asking football fans to cease with the gag whilst getting a swipe in at Brazil's performance itself.
"Please stop uploading the game highlights to Pornhub... Our public humiliation category is full. #BrazilvsGermany," it tweeted.
Brazil suffered arguably the worst defeat in World Cup history in Belo Horizonte last night, conceding three goals in 76 seconds.
Brazil vs Germany: The host country's fans react

Show all 15
Team manager Luiz Felipe Scolari admitted that it was the worst day of his life, making him the second saddest man in Brazil today after this moustachioed fan mournfully embracing a replica World Cup trophy in the stands.
Scolari said the players "blanked out" in the opening 30 minutes of the match when Germany netted five of their seven goals.
Chelsea midfielder Willian added: "It's one of those inexplicable stories of football. Everything went right for Germany and wrong for us."
Join our new commenting forum
Join thought-provoking conversations, follow other Independent readers and see their replies