Qatar World Cup 2022: Sepp Blatter claims critics are 'racist'
Mike Collett
Tuesday 10 June 2014 11:24 Comments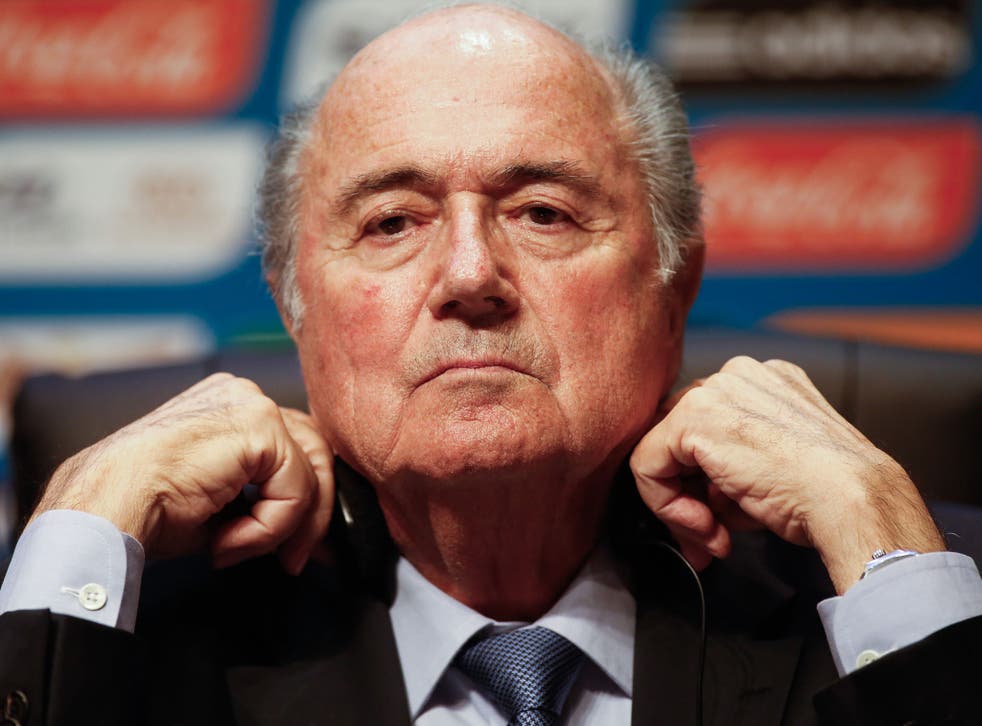 Sepp Blatter, the Fifa president, yesterday launched a scathing attack on those he said were "plotting to destroy" the governing body, and branded some of the criticism of the decision to award the 2022 World Cup to Qatar as racist.
Blatter was making his first public comment in the wake of a series of allegations made by The Sunday Times about the award of the World Cup to Qatar and rumblings from sponsors who are unhappy with the current trouble Fifa is facing. He was also speaking 24 hours before Fifa's Ethics Committee investigator Michael Garcia is due to complete his inquires into the bidding process for the World Cups of 2018 and 2022.
Blatter was addressing yesterday's African and Asian confederations' extraordinary congress – which declared its "continued support" for Blatter, who intends to run for a fifth term as president next year – ahead of Fifa's annual congress in Sao Paulo today, at which Blatter will also speak.
Without defining who "they" were, he said: "They want to destroy us; they don't want to destroy football, but they want to destroy the institution [Fifa]."
Earlier, without naming names, Blatter had described attacks on Qatar as "racist". He said: "Once again there is a sort of storm against Fifa relating to the Qatar World Cup. Sadly there's a great deal of discrimination and racism and this hurts me."
Meanwhile, oil company BP and the maker of Budweiser beer joined the ranks of World Cup sponsors pressing Fifa to tackle the corruption allegations over the Qatar bid.
On Sunday, Sony and Adidas expressed their displeasure at the maelstrom engulfing Fifa.
Adidas, which has been associated with Fifa since the 1950s, said in a statement: "The negative tenor of the public debate around Fifa at the moment is neither good for football nor for Fifa and its partners."
Register for free to continue reading
Registration is a free and easy way to support our truly independent journalism
By registering, you will also enjoy limited access to Premium articles, exclusive newsletters, commenting, and virtual events with our leading journalists
Already have an account? sign in
Join our new commenting forum
Join thought-provoking conversations, follow other Independent readers and see their replies