Rafael Benitez on World Cup 2014: It's been a poor World Cup for Italy, Spain and England – but at least the first two have a football philosophy they stick to...
Wednesday 25 June 2014 23:32 Comments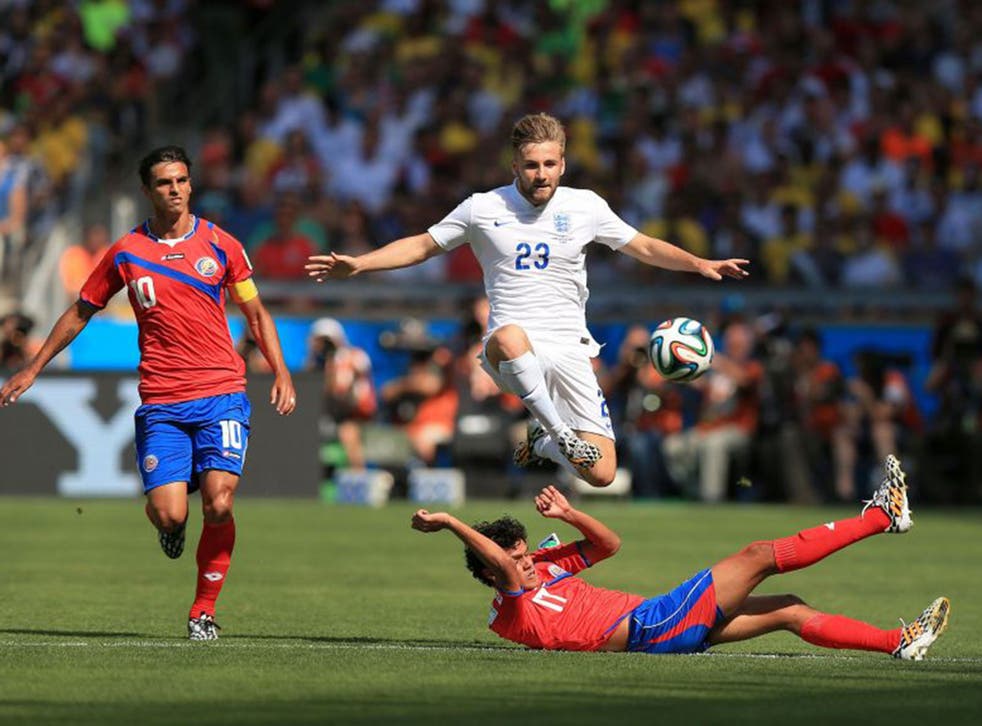 I want to start with a piece of philosophy which has always seemed good sense to me. "Insanity: doing the same thing over and over again and expecting different results." That was from Albert Einstein and I think we have to apply it to England, more than Spain or Italy – the other two big European teams who have come home early from the World Cup.
We can talk about Spain and Italy in a moment and we will see that it is not the end of the world for them, even though it is the end of the World Cup. The problem is bigger for your country. I have to say that England always expect good results and good tournaments but always seem to make the same mistake. That is not deciding on a philosophy of football and sticking to it.
I see a lot of people saying the same things on social media about England now. It is: "We have all these young players and they will be getting stronger in the next few years" and "We will become a fast, attacking team. We will win in 2016. There is the new generation. It will be OK." But that is just what people want to hear.
Yes, we can look at Ross Barkley, Raheem Sterling, Luke Shaw and feel optimistic about them. But the fact – and you all know I like facts! – is that there is not one philosophy and one way of playing. Only in this way is doing the same thing a recipe for success. England have not won the World Cup since 1966 but still all you hear is the talk about the next generation of players. Nothing about having an idea and a style of play. That idea and style should be a balance between defence and attack. People seem to think that England need a more attacking idea about the way the team play and being attacking is good but it can't be all attack.
When you want to play an attacking game – having players working between the lines – you need to have the right movements around them, to help the team. So, if you want to have one of your full-backs going high, you need to work on the right movements, to ensure you are not vulnerable because of that. That understanding between the players is something you have to practise and practise.
It is all a part of the philosophy. Football seems like a simple game sometimes but it is not as easy as saying: "We will attack. We will attack and it will all be ok." The defence is something to work on, at a technical level too. I have seen a lot of individual mistakes during these few weeks: the positioning of the individual defenders and the teamwork in defence. The way you defend is a part of the common philosophy.
You will say to me that Spain and Italy have gone home too – and yes, it has been very disappointing for them in Brazil. I did not expect that outcome for my old friend Vicente del Bosque. But though they have flown back early, they are a team that know they have won things before. They still have their philosophy – their idea of how they want to play – and they can work with that when they have new young Under-21s coming through. We will see what happens with them but nobody thinks Spain are going into a dark age, as I think you like to say. Italy have been winning in the past, too. They have their own idea of trying to control the game and they will try to adapt that and find a way to do things better. Again, one idea and style.
It's two years since I started writing here on these pages and I've been saying in all that time that there is a big reason to be more positive about the England team than you sometimes are. The players you have. The nation is crazy about the game we love and there is a lot of great talent. We saw more examples from the young players in the game against Italy. We also saw that the other countries fear the brilliant skills of Steven Gerrard more than you all realise. As we have said a few times in this World Cup column, everybody was talking about the other teams' regista players when there was one of our own – Gerrard – who we didn't talk about too much.
But many great players are not enough without a system. I know the Football Association is working to find a way of playing and that has to be the big focus. It's been too long since a tournament ended well for England. Going through the cycle again, with no big idea and philosophy would be insanity. It was Einstein's word, not mine.
Defending back in fashion? It always has been for us...
You'll have maybe seen more of a five-man defence in the World Cup than you might have expected. In Italy, there was a lot of talk about it when I arrived at Napoli last year. They all said: "We play five at the back."
You have to know how to adapt this system. It is possible to shift between five and four in the defence, like the Netherlands did in their game against Chile. That was a good example of using a strong back line to resist the opponent and then breaking out. When we talk about common philosophy, that is the clear Dutch idea.
In Serie A, Roma, Fiorentina and my team all played with a line of four last season. You adapt. Ways of defending and making the transition from defence very rapid has been one of the tactical features of the World Cup. To the outside world, defending seems back in fashion. It always was for us.
Indefensible is the only word to describe the Suarez affair
What can I say about the Luis Suarez incident? Indefensible is your word, I think, and yes it's the right one. Football is not an easy game. There can be incredible pressure, especially when you are the leading player in a national side and so much hope rests with you. The World Cup means so much to people. But indefensible is still the word for what has happened. As a manager, these things are difficult. You are always working to get a relationship with your player, making him see what is your way. But you know that there is a limit. You let your players go, hope your words will work, but you know that there are things you cannot control.
Register for free to continue reading
Registration is a free and easy way to support our truly independent journalism
By registering, you will also enjoy limited access to Premium articles, exclusive newsletters, commenting, and virtual events with our leading journalists
Already have an account? sign in
Join our new commenting forum
Join thought-provoking conversations, follow other Independent readers and see their replies